Hey there my lovely readers! I love spending my free time outdoors, so I searched the Net to find some creative ideas to enhance my yard. What I found was this collection of garden balls that will inspire you all to decorate your space.
SEE ALSO: SPLENDID SPHERE WATER FEATURES THAT WILL DRAW YOUR ATTENTION
To maximize whimsical impact, think about how you can enhance your space with something unique and interesting. Of course, to get the best results you need to get rid of the ordinary decorations. Let's tale a look at these garden balls that I rounded up for you and get inspired. Enjoy and have fun!
"Mulch" of blue glazed ceramic balls
Mulch doesn't always have to be chopped -up wood. For instance, you can incorporate such balls and brighten up your space. The ideas below are very interesting and will make any space bolder and fun.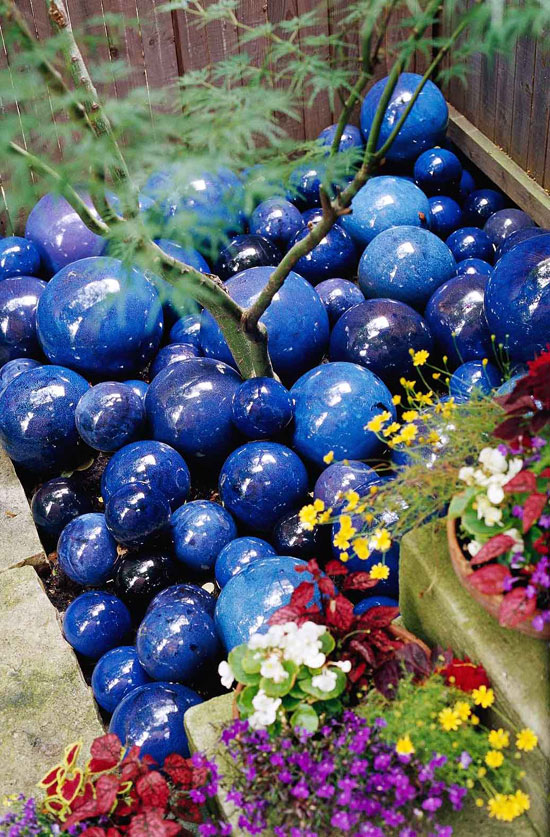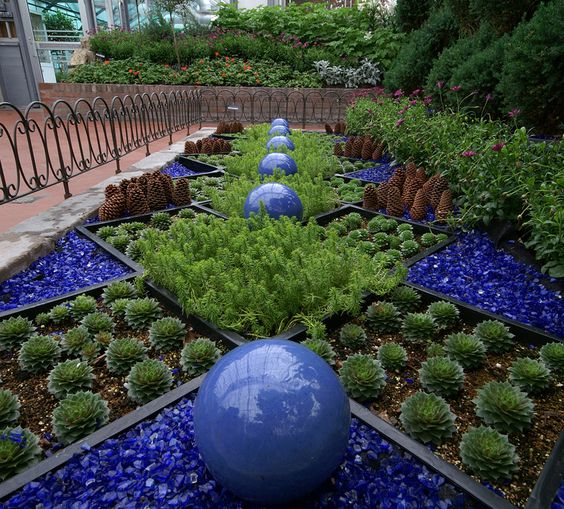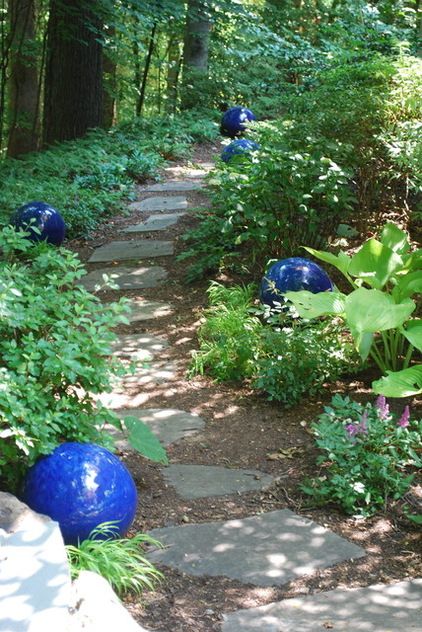 More ideas to DIY your own balls on the next page!