If you want to add several planters in your yard, but don't really have some space to put all of them, then you should think of arranging them vertically. And one way to do this is to make some topsy turvy planters that can look really amazing.
Yes, topsy turvy planters or also known as tipsy pot planters are great alternative for a vertical garden. And the best thing of all is that you can make some such planters out of several terracotta pots and a wooden rod or steel rebar.  Choose to plant same flowers in each pot, or maybe different ones to make it look even more amazing.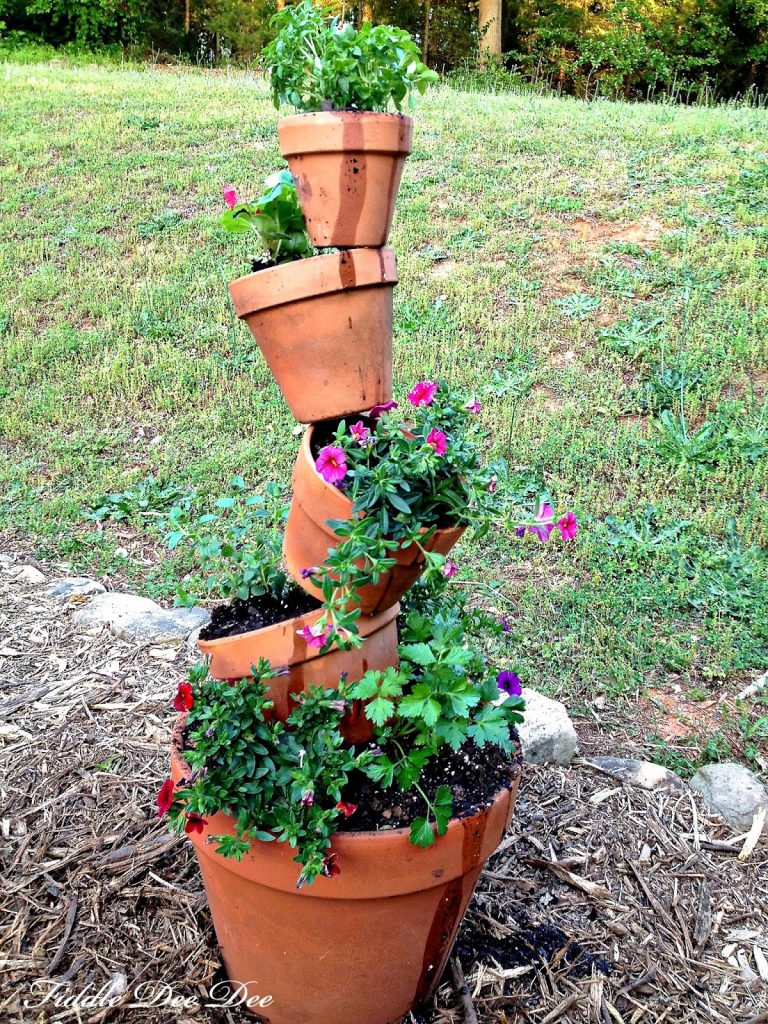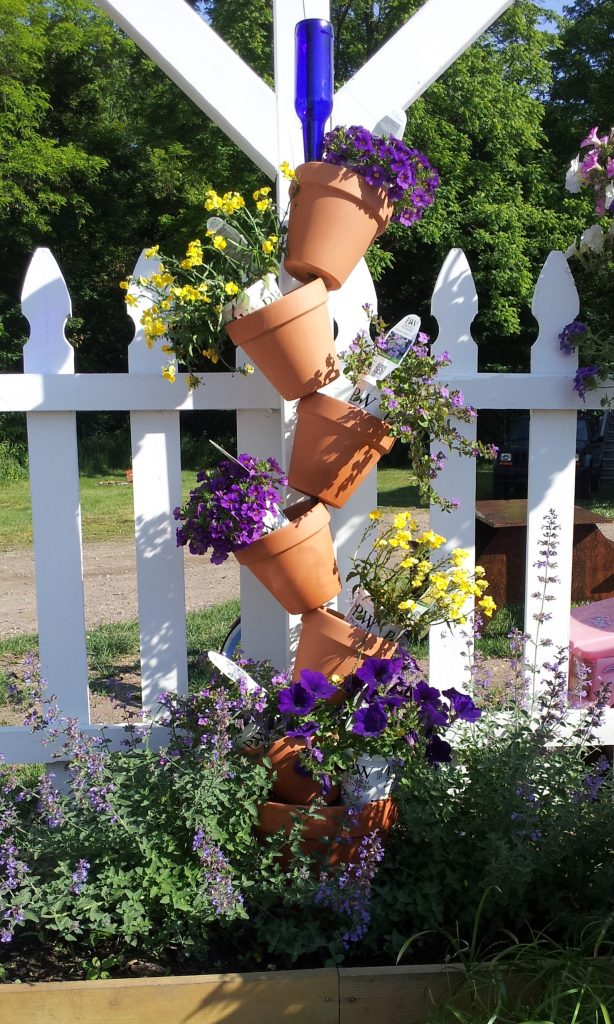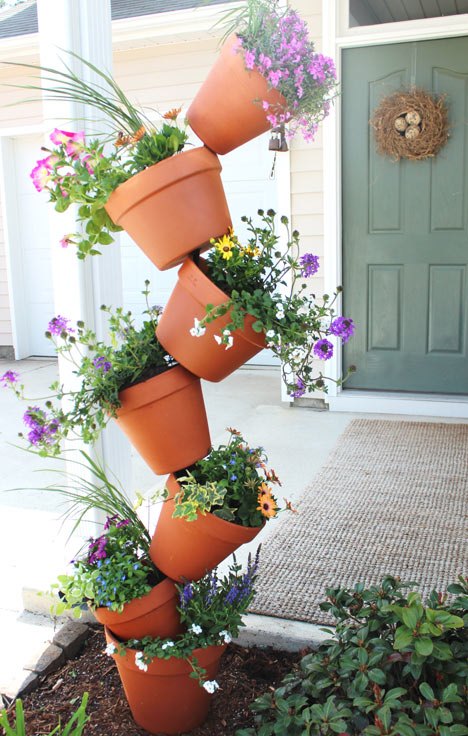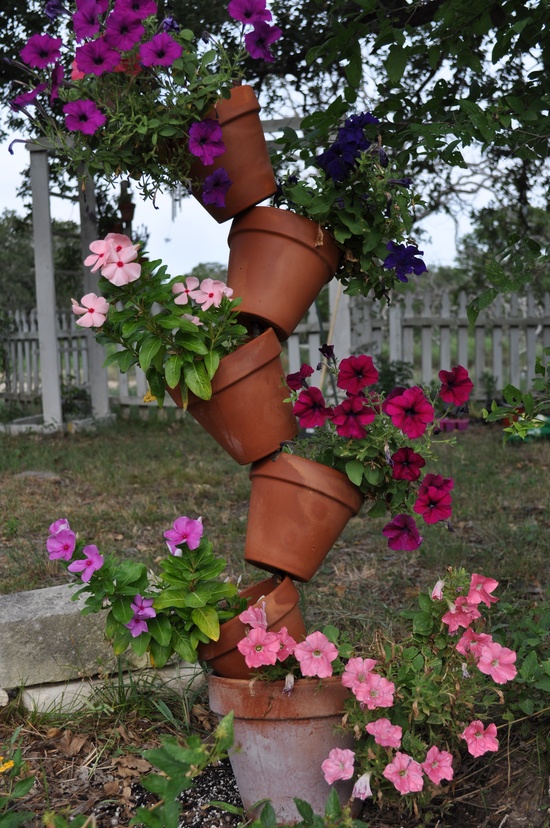 Such planters can look quite eye-catching the way they are, but you can also choose to paint the pots in some vibrant color, or maybe even draw some patterns on them, like stripes, dots, flowers or anything else you like. You may even make a birdbath on the top of it, and thus have a 2 in 1 garden decor.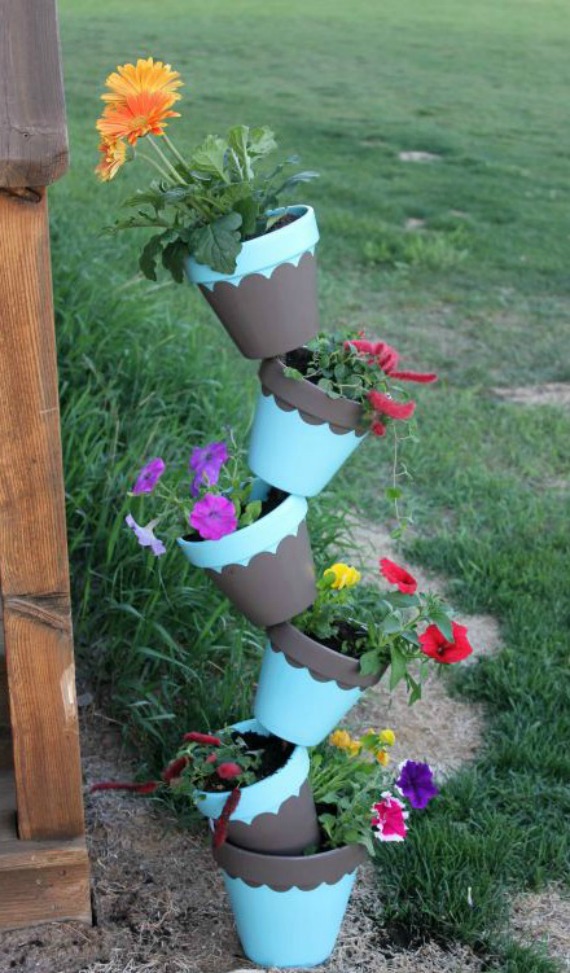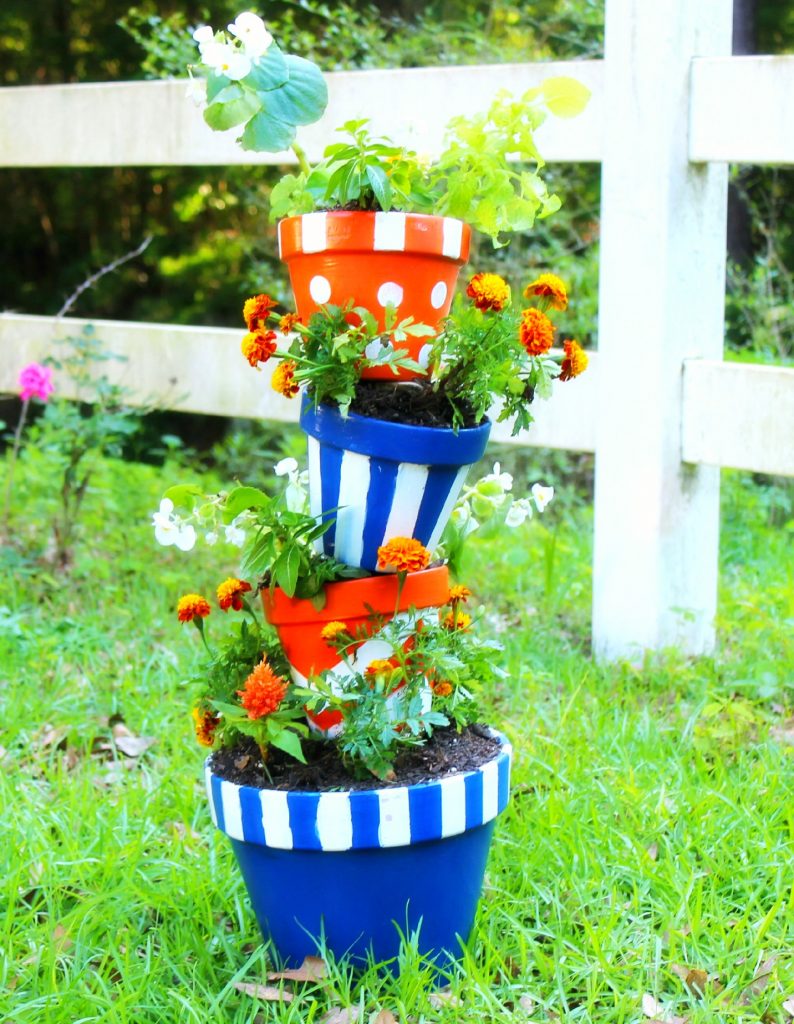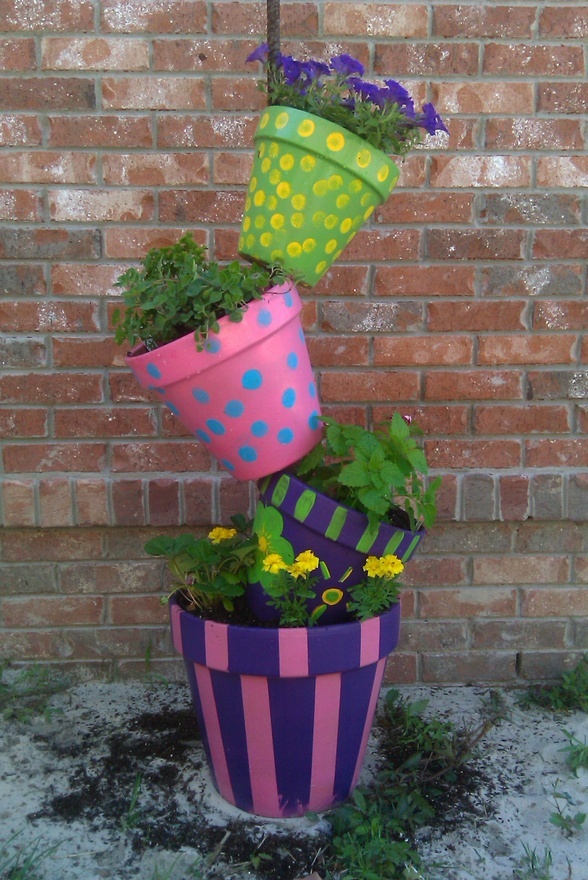 Find more ideas on the next page!