The home renovation industry has skyrocketed over the last twenty years, and now more and more people are investing their money into their current home by undertaking projects that are proven to boost the value of their home. With the current state of the real estate market, many more people are deciding to stay in their own homes rather than moving to a new house until the slump lifts and the market improves. However, it is important that you take some time to consider the different home renovation projects that are available to you and work out which make for the best investments.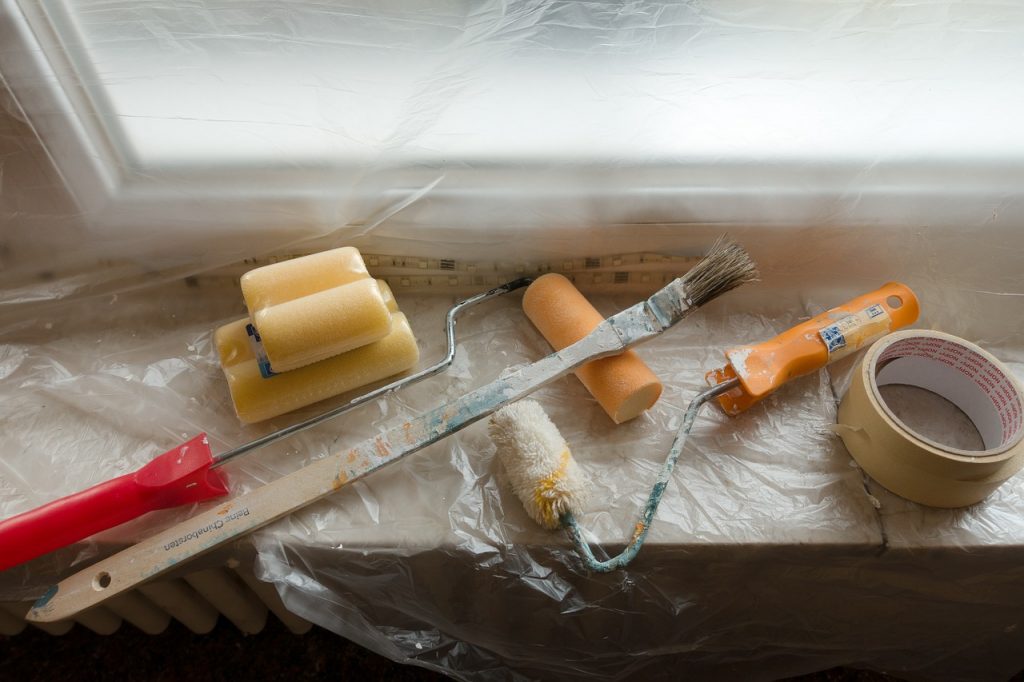 Home renovations aren't just for people who eventually plan to sell their home though, as they are also a great way to transform your current home into your forever home by making the improvements it needs. Your home should be a reflection of you and your life, and the contents and layout of your home should match your personality. The options are endless when it comes to home renovation, and even if the project doesn't add a huge amount of extra value to your property, it can completely transform your living space and improve your quality of life. 
We have put together this guide of nine home renovation ideas that could boost the value of your home. Here we will outline some of the most popular home renovation projects amongst homeowners and provide you with some tips that can save you a lot of time and money! 
Update Your Kitchen 
A kitchen is the heart of a household as it is the room in the house where you prepare and enjoy food. This is especially true if you live in a family home, which is why updating your kitchen is often considered as one of the best home improvements you can make to your home by housing developers. Additionally, updating your kitchen doesn't have to cost you a fortune and you can make the changes based on how much money you have to spend. Even the smallest of kitchen renovations, such as new kitchen cupboards and a change in splashback can transform the appearance of your kitchen and make it appear more modern. For example, stores like IKEA provide more reasonable kitchen options so no matter what your budget, you can find a kitchen renovation option that is available to you.  
Replace Your Windows 
Some forms of home renovation aren't as obvious as others, and it is important to remember that a successful and valuable home improvement project isn't always about DIY. However, there are projects that are often instrumental in bringing your home up to a higher and modern standard. 
If you are looking for a home improvement project that has multiple benefits, then you should look into getting your windows replaced. This is an advisable change to make to your home as not only does it improve the visual appearance of your home, but it can improve security and save you money on your energy bills. 
You should be sure to search through the different window replacement companies to find one that is reputable and trustworthy. For example, American Vision Windows is a renowned name, and they operate in cities across the country, including San Diego, Arizona, and Orange County. This company does window replacements that increase your property's market value, and they will provide you with a custom tailor-made experience, helping to modernize old and traditional homes. 
Add a Deck to Your Garden
Home improvement projects don't have to stop at your front and back door, so you should look into how you can improve and adapt your outdoor space. A popular home renovation idea is to install some decking to your garden or outdoor space to give it that 'wow' factor. These are the sort of added extras and finishing touches that make a huge difference to your living experience and could lead to a sale if you ever decide to put your house on the market. Decking doesn't have to cost a lot of money but can transform how you spend time in your garden. Other popular outdoor renovations include a fire pit or benches.
Make Your Home More Energy Efficient 
As a society, we are more conscious of our carbon footprint than ever before, and through both community and government initiatives, there are more ways that we can live a greener and more environmentally friendly. This is why you should take as many opportunities as possible to make your home more energy efficient. Many homeowners are now looking into the different ways that they can improve their home's efficiency, not just because it saves them money, but because it is also a great selling point if you ever decide to sell up. 
Popular energy efficient home renovations include adding installation in your attic to help keep the heat within your home, the eco-beading of exterior walls and the use of insulating water tanks. This is a great way to keep your energy bills down while adding more value to your home; sounds like a no-brainer!
Give it a Lick of Paint 
Carrying out home renovations doesn't have to involve a long, complex, or expensive project, and can be as simple as giving a few rooms in your house a fresh lick of paint. You don't even necessarily need to paint a whole room and could simply add a bright wall of color to brighten up a room in your home. Even though this is one of the simpler and cheaper home improvements you can make, it is just as effective. If you are preparing to put your house on the market, then anyone coming to view your property will be able to recognize the fresh paint and the level of care that you have given to the house. 
But don't forget that giving your home a new lease of life by touching up the paintwork shouldn't just occur on the inside of your home; you should be sure to paint the outside of the house in order to boost its curb appeal. 
Everyone Needs More Storage 
We could all do with more storage, and you will be surprised at how much of a difference it can make to the appearance of your home. Not only will adding more storage to your home help to improve its value, but it will also make your life a lot easier as rooms in your home will be easier to keep tidy. For example, if you find that your children are always leaving their toys lying around for you to fall over, then you can introduce multifunctional furniture and extra storage cupboards as a place to store toys out of sight. This may only sound like a small change to make to your home, but it can make a huge difference to the appearance, value, and how enjoyable your home is to live in. 
Add a Bathroom
If you have the space and the resources, then you should be sure to consider adding another bathroom to your house. This doesn't necessarily mean that you have to have a spare room in order for this to be a possibility for your home. If you have a larger master bedroom, then you could add an en-suite to the room to provide the house with another bathroom and add that element of luxury. However, if you don't have the room that you need to add an extra bathroom, then be sure to upgrade the bathrooms you do have. Installing new faucets and a low-flush toilet will help to make your home more enjoyable and sellable. 
Improve the Lighting
Long gone are the days where you could only have an on or off setting for the lighting in your home, so it is essential that you update your fixtures by adding dimmer switches. You will be surprised at how much of a difference the right lighting can make to a room, and replacing all your own light fixtures for modern ones will give your home the finishing touch it needs. You can also combine improving your lighting with replacing the windows in your home, as the installation of a sun tube or skylight is a great way to introduce some fresh natural light into an otherwise dark home. Remember that you can experiment with lighting until you create the perfect vibe and atmosphere. 
Revamp Your Entryway 
While most of us consider the different ways that we can improve the appearance of our home both indoors and outdoors, we often neglect the entryway and hallway to our home. Think of the entrance into your home as the place where you and your guests get a first impression of what your home will be like, so be sure to start as you mean to go on! 
When it comes to home renovation ideas, you should aim to take on projects that will boost the value of our home, while also making your home a more enjoyable place for you and your family to live.