An accent wall in the living room is most often the one where the TV stands. And besides having the simple boxes or wall mounted shelves, nowadays wall units are becoming quite popular. They can be found in versatile styles and the ones that can really make a statement are the colorful wall units.
Colorful wall units will not only be functional but they will add to the aesthetic appeal of the living room. The wall where the unit is set will immediately become the focal point of the room, since the colors are meant to draw some attention. They are perfect choice for some beige living rooms or some other one colored ones, adding a splash of color on one particular wall. Here are several such ideas.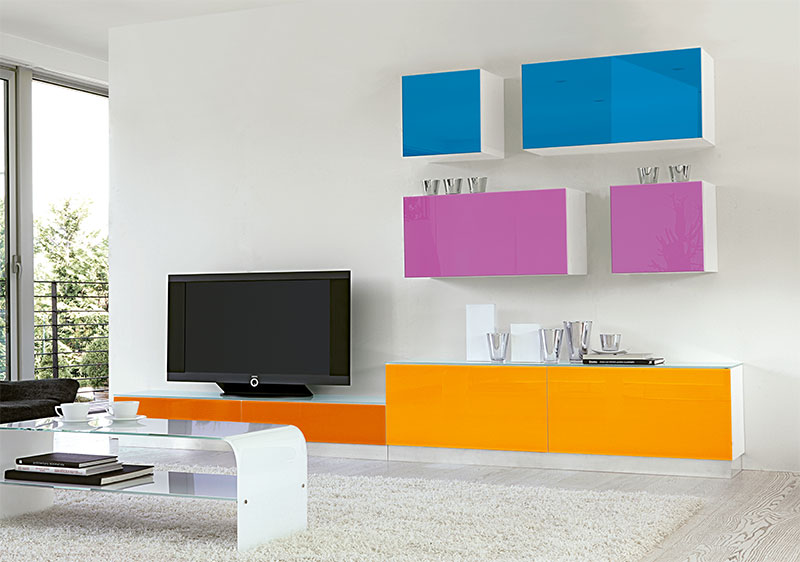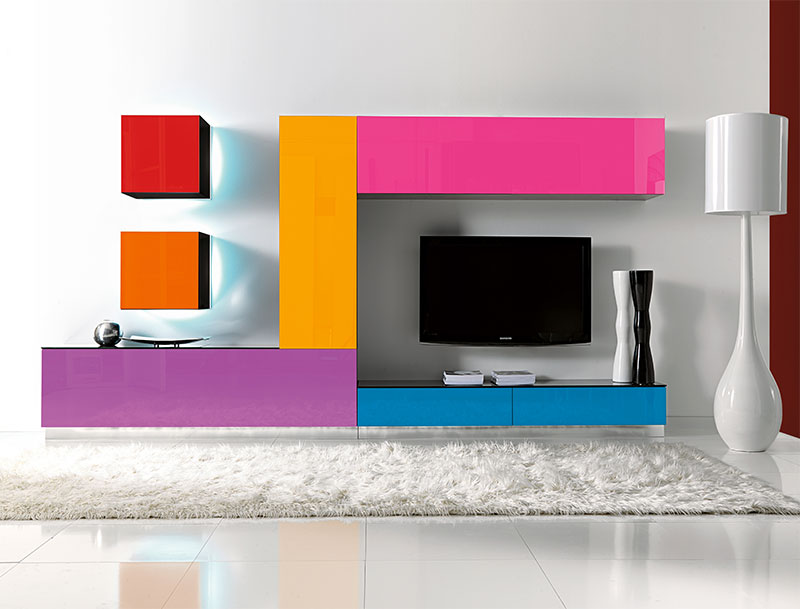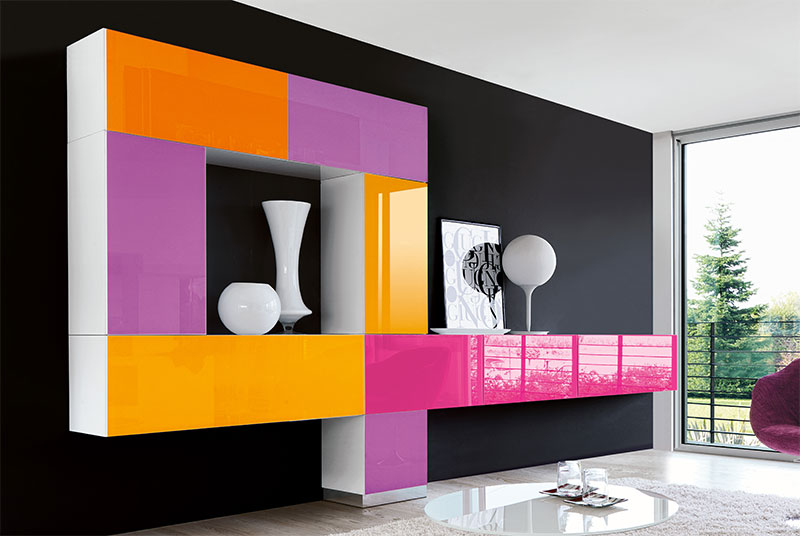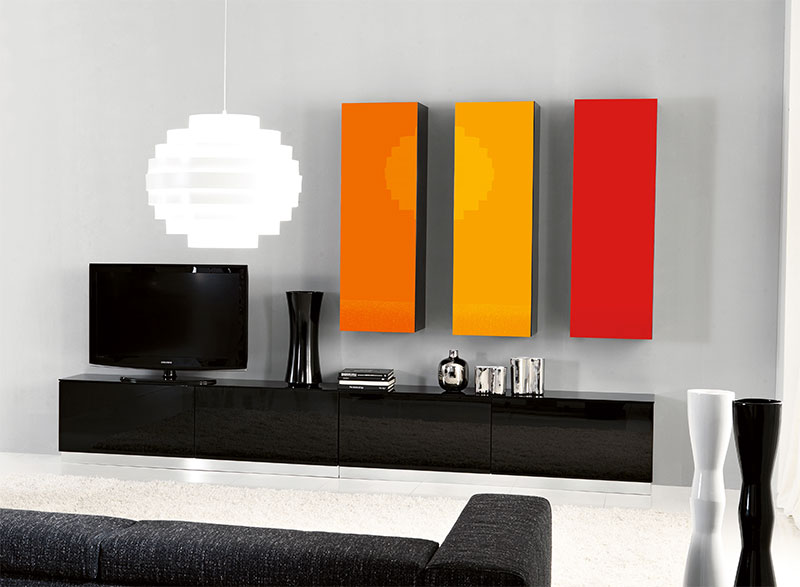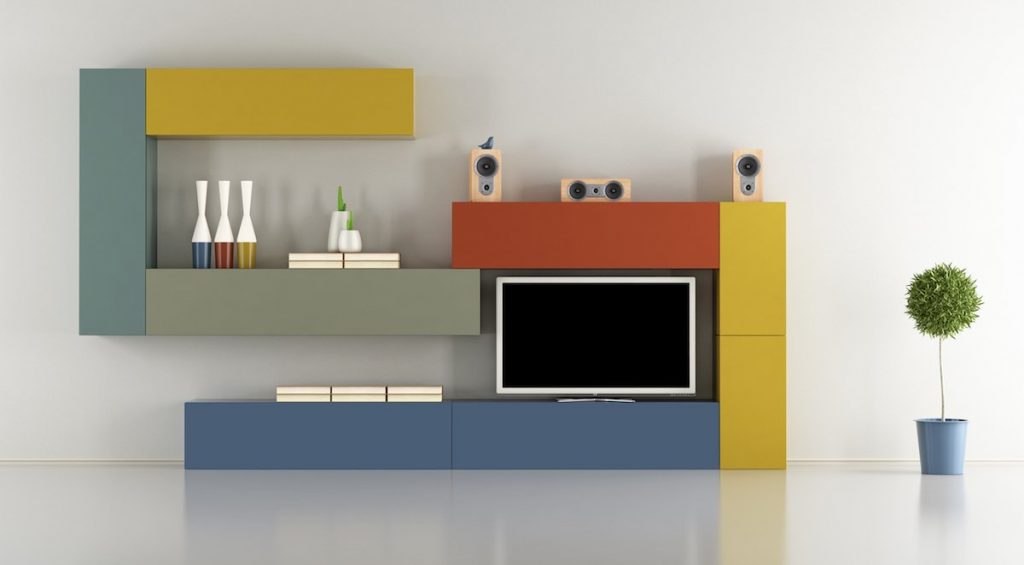 Find more ideas of colorful wall units on the next pages!