The dining table is the must-have piece of furniture for every dining room and it can be found in so many different styles. The ones that will definitely steal the show are the wood slab dining tables and they are becoming quite popular choice nowadays.
Such types of tables are often associated with the rustic style, but they are also common choice for modern interiors. The natural look of the wood will add some warmth into the dining room and can easily go well with any color as well as with different materials, such as leather, stainless steel, glass etc. Here are several dining rooms with such tables that can inspire you to choose some for your home too.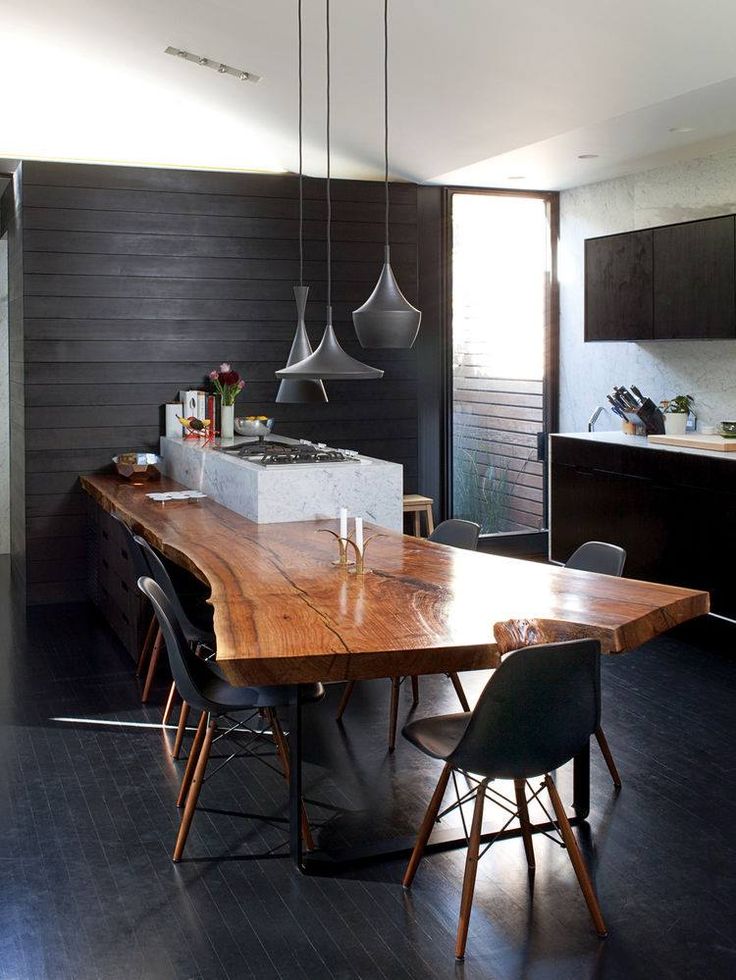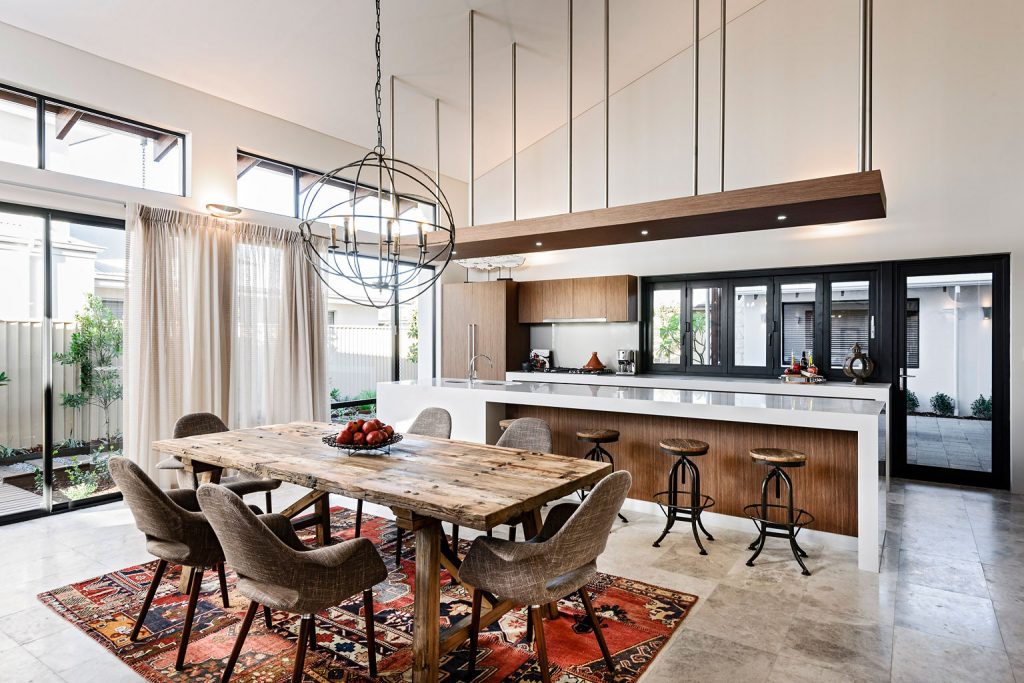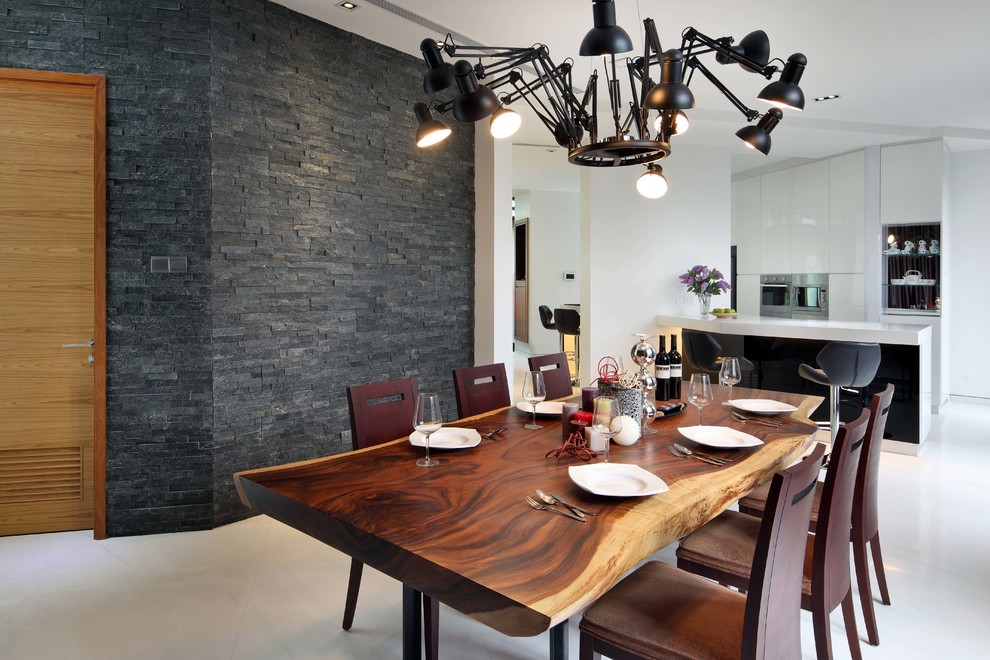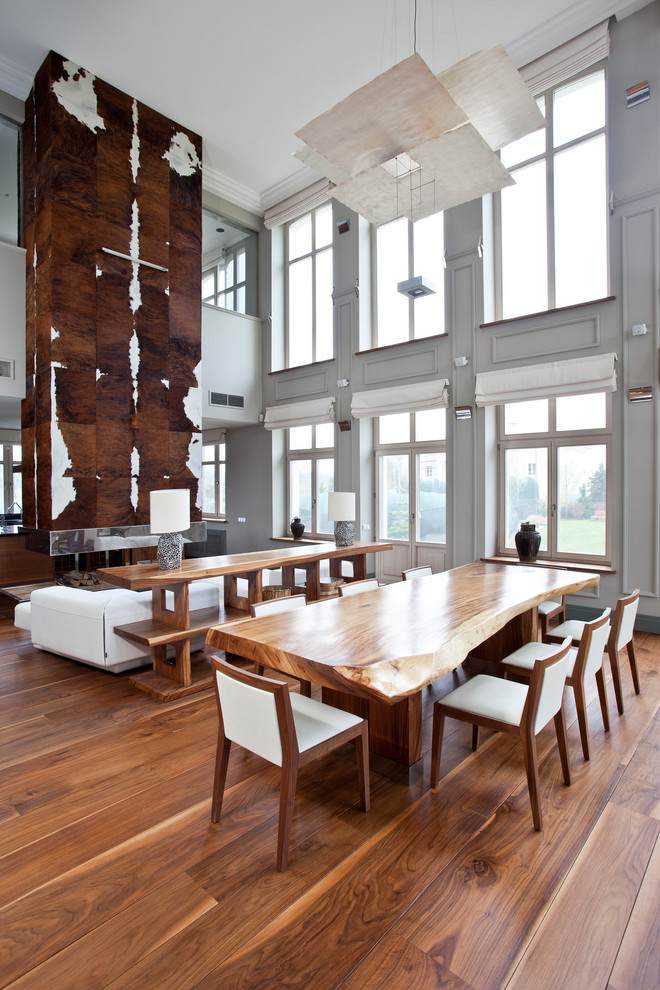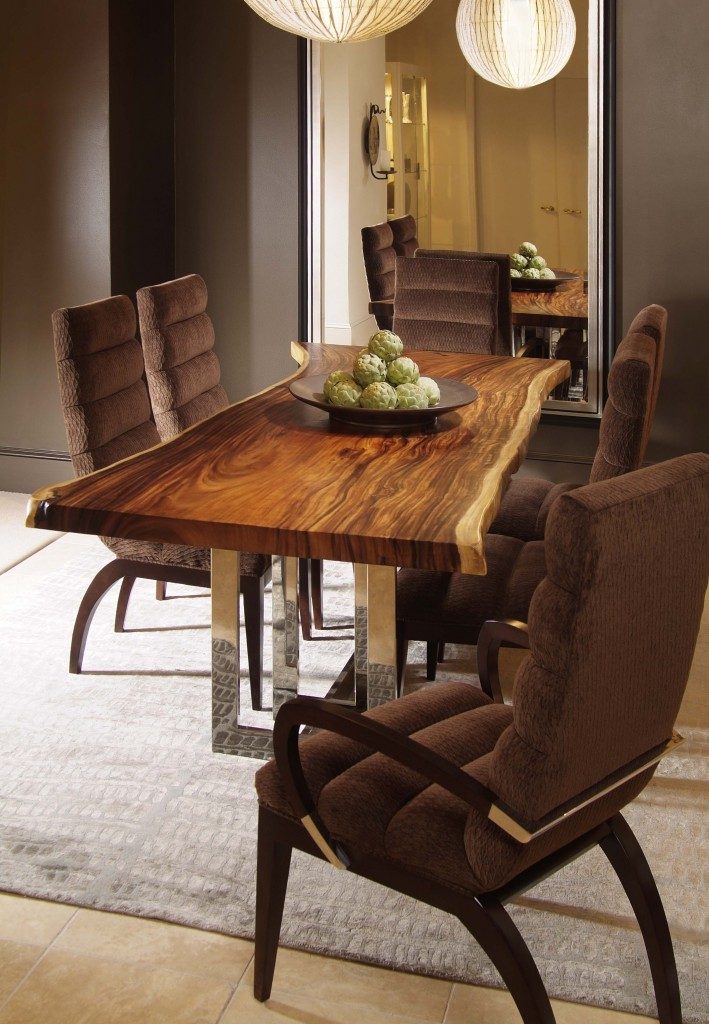 Find more wood slab dining tables on the next pages!