If your living room is a small one, then you shouldn't make any mistakes when arranging the furniture. You need to set everything in the right way, so that you can move freely through the room and at the same time feel comfortable over there. So, knowing the right do's and don'ts of furniture arrangement is really important and you are about to find some inspirational ideas.
Right and Wrong Placement Of The Sofas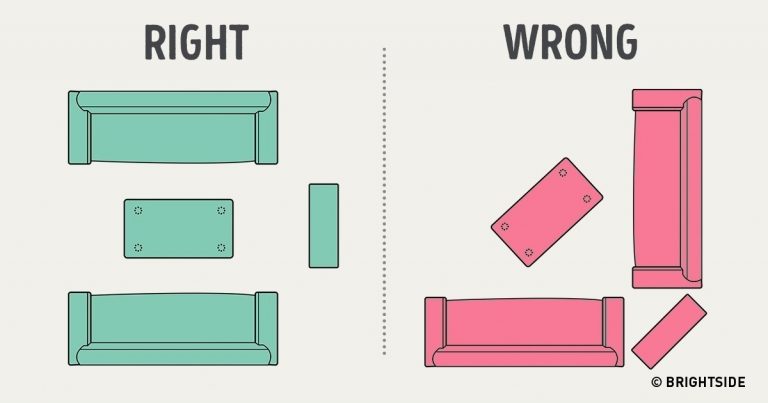 Do's And Don'ts Of Carpet Placement
The carpet should be seen as a backdrop and not as a centerpiece. It is supposed to define the space in terms of shape, size and continuity.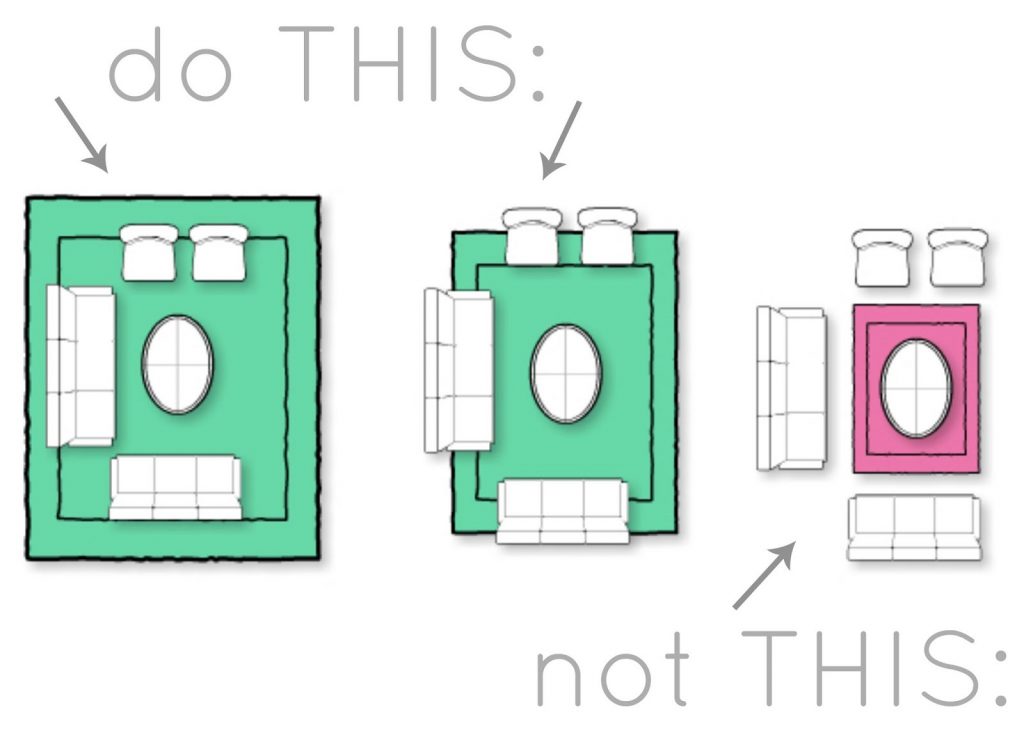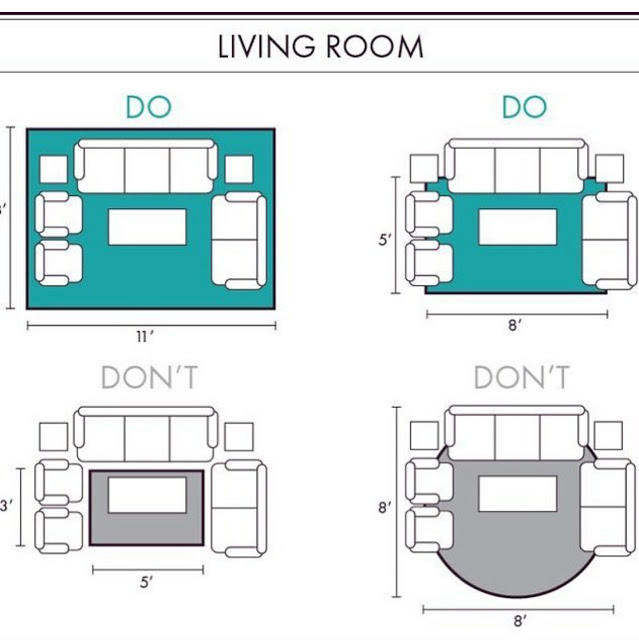 Furniture arrangement for one person!
A big sofa (length: 84.6″),
a large coffee table (47″ x 23.6″),
a transformable armchair (31.5″).