If you are fan of the rustic style, then you shouldn't hesitate to add a touch of it in your home. For instance, you can add a rustic TV console in your living room, that can instantly become the focal point over there.
This type of TV consoles are actually the ones made of distressed wood, having quite an aged look. They can feature cupboards or drawers, or maybe they can only a couple of shelves where you can add some decorative centerpieces. And besides buying some such rustic stand for your TV you can even make one on your own if you have the right materials.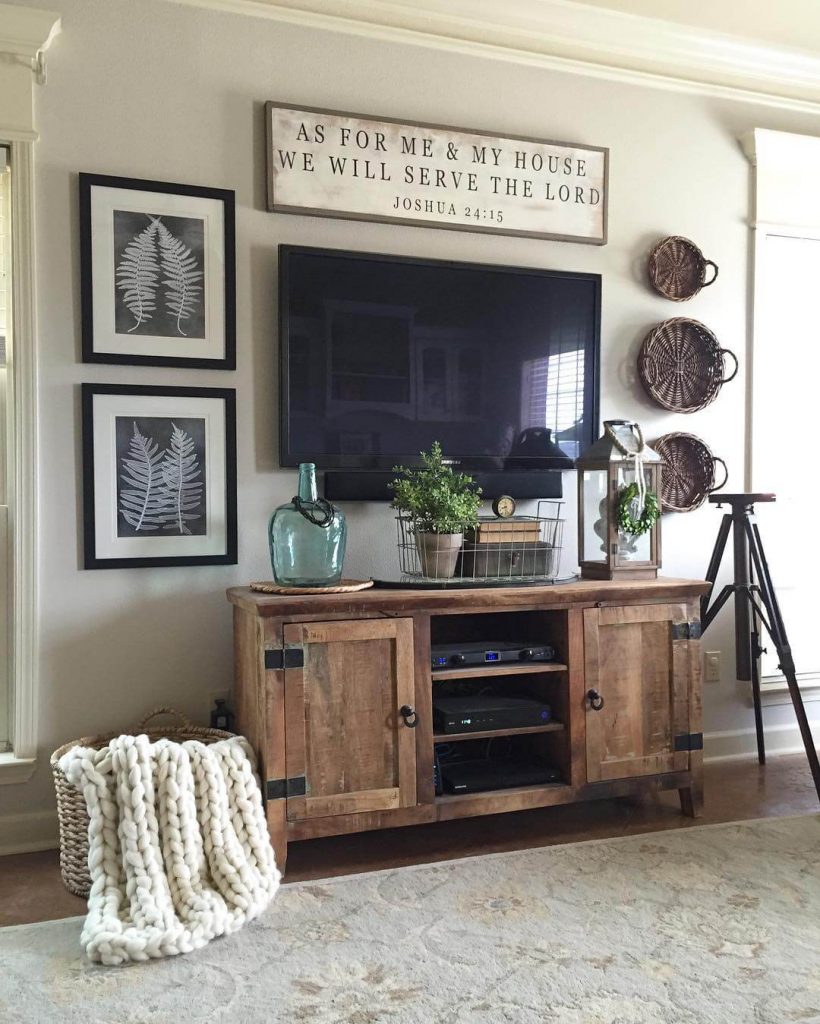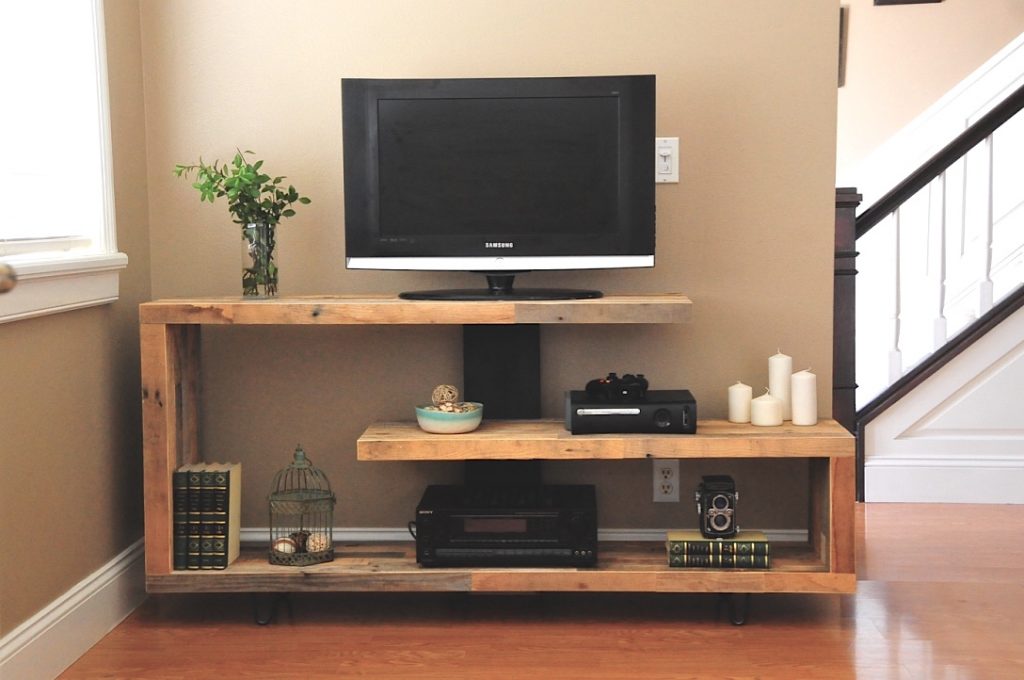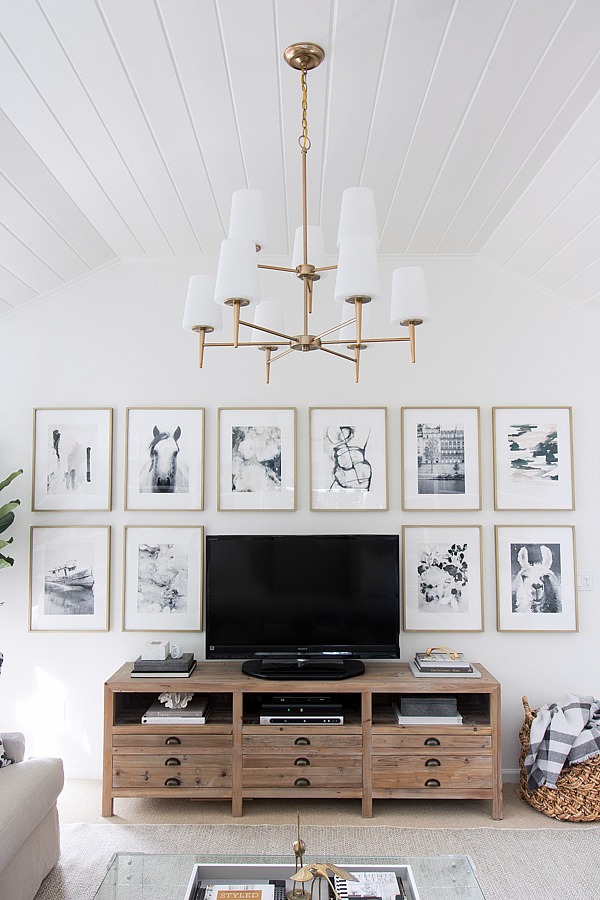 You can repurpose some old dresser into a console, or maybe you can make one out of pallets or other type of wood. You won't need to furnish the wood, because the natural look is the one that actually gives a rustic touch.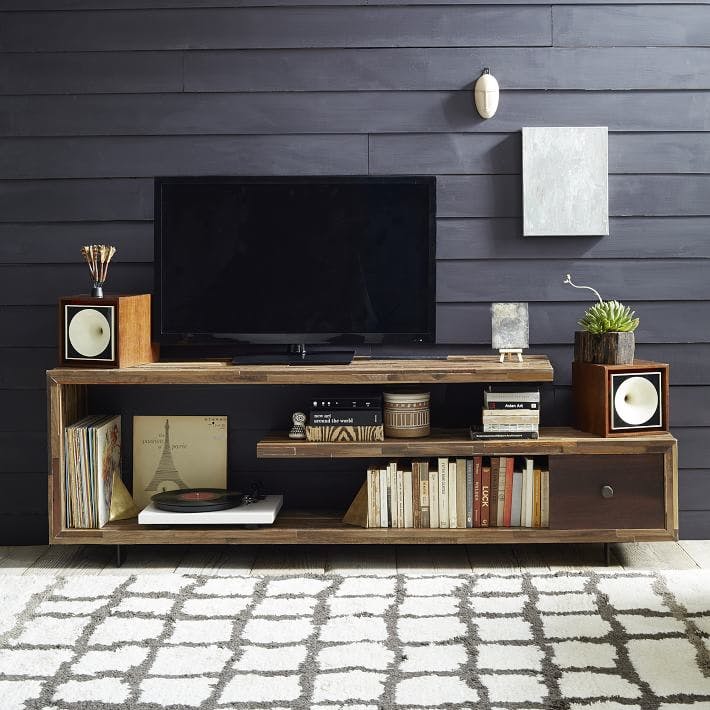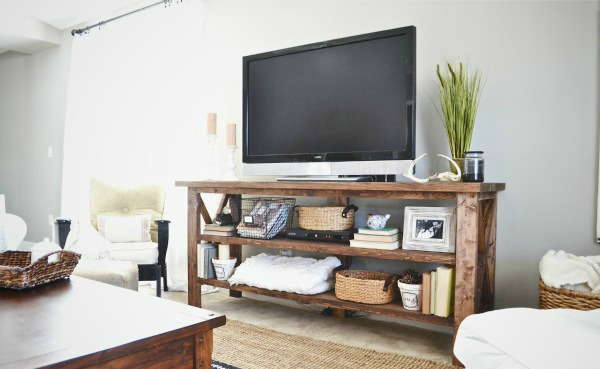 Find more TV console ideas on the next page!