TIPS:
For this project you will need these tools: paint tray, ladder, pole sander, gloves, drop cloth, safety glasses, paint roller extension handle, putty knife and 100-grit sandpaper. 3″ paintbrush, Latex chalkboard paint, respiratory protection and painter's tape are the materials needed.
First, go to the kitchen and choose a wall that you want to paint. Then, go to the store and buy the tools and materials that you will need. The amount of chalkboard paint needed will depend on the size of the wall. Measure the square footage of the chosen wall and don't forget that two coats of coverage are needed. If you need to paint around any windows, protect them with painter's tape. You can do the same with the wall edges and ceiling intersections. If you are not sure how to paint the wall, ask your father or friend to help you. There are so many videos on the Net that can help you out. It is not complicated at all.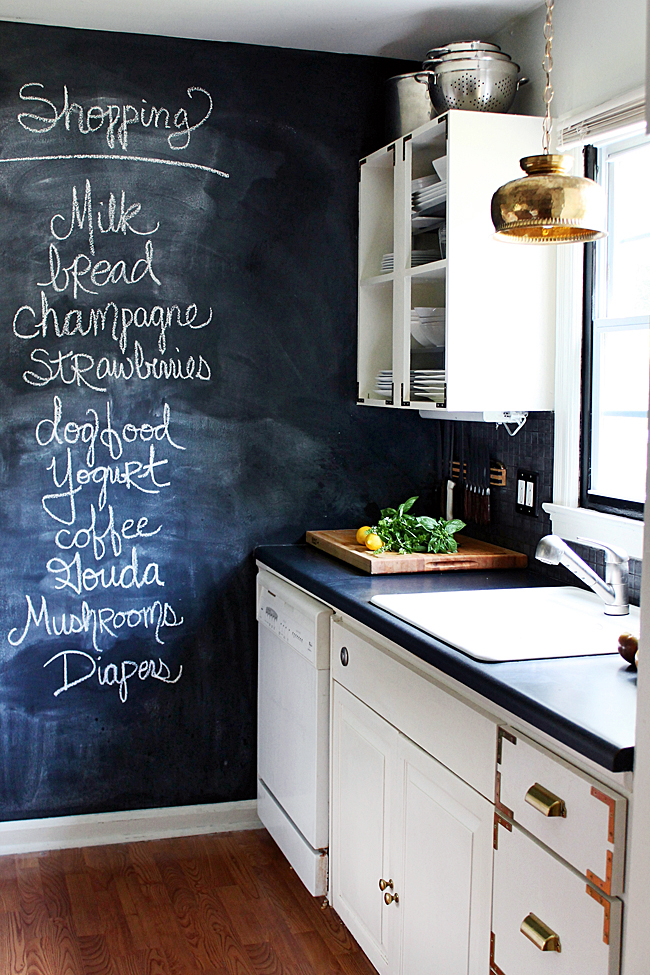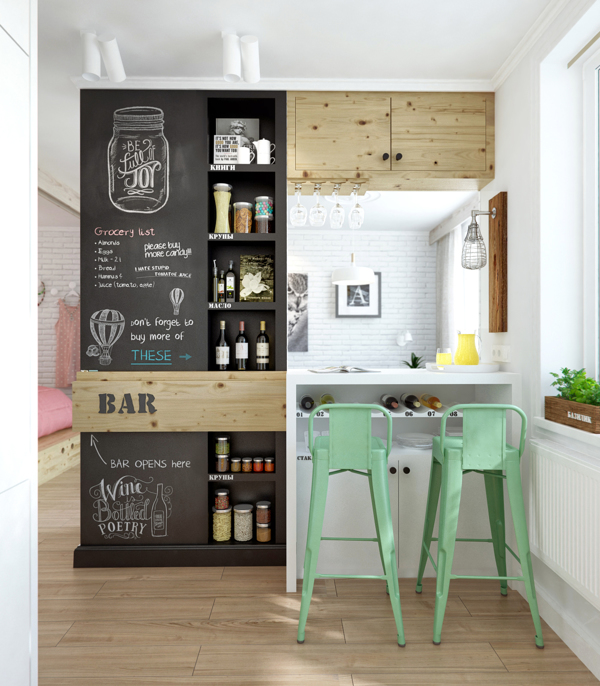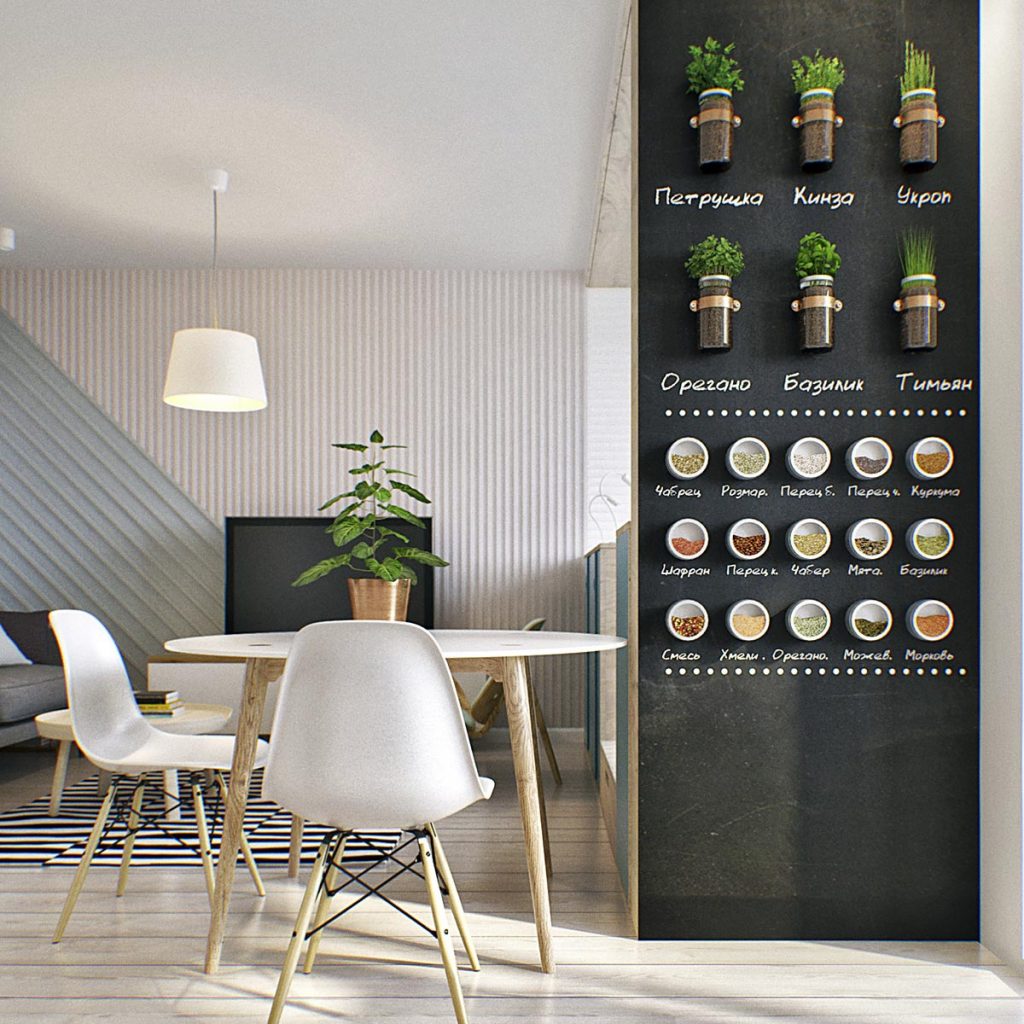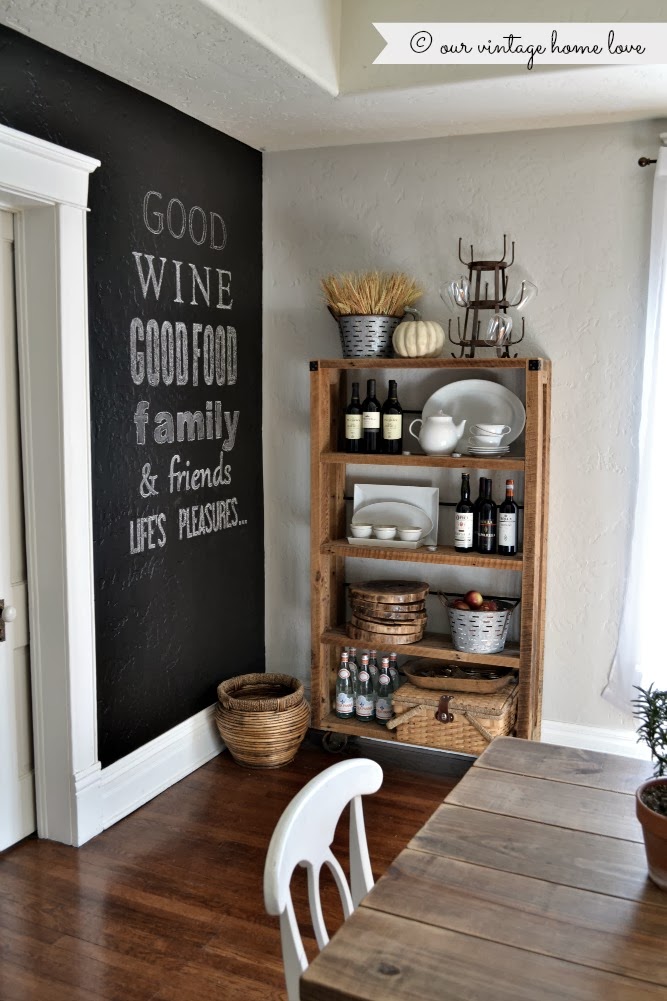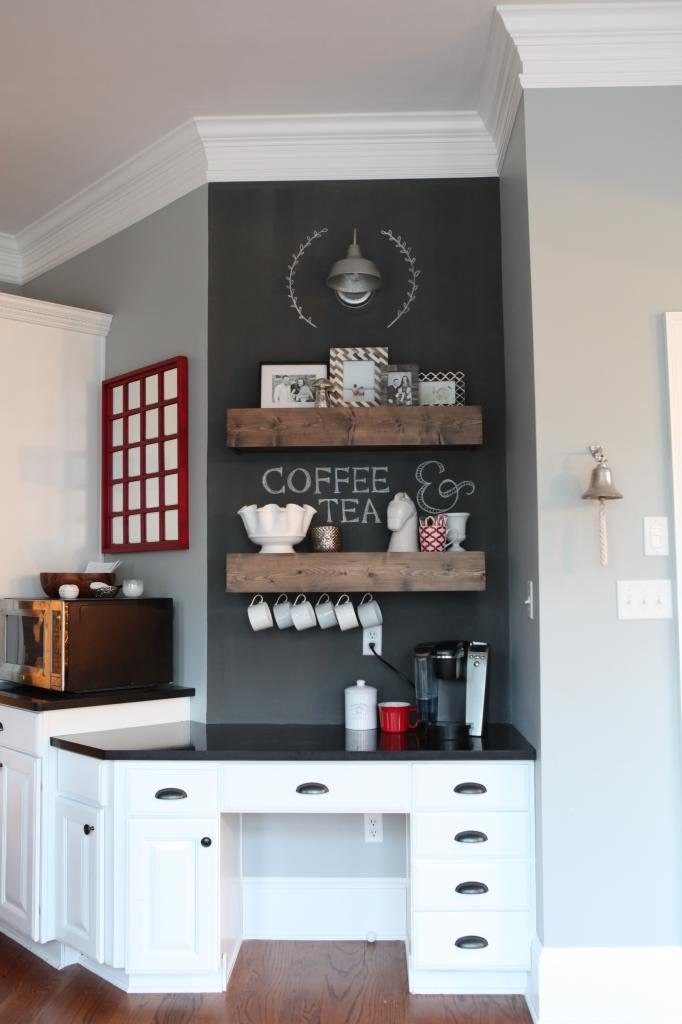 So, what do you think about these kitchen walls my dear people? Do you like it? Which one is your favorite and would you like to incorporate in your space? Share your thoughts with me! Enjoy your day!