New ideas for decorating your outdoor space are always welcomed. And today I have some that you will love. Details are so much important, as they can bring that positive vibe to your space. And making your own decor will bring your personal note. Check out these tiered planter ideas that you can easily make with clay pots!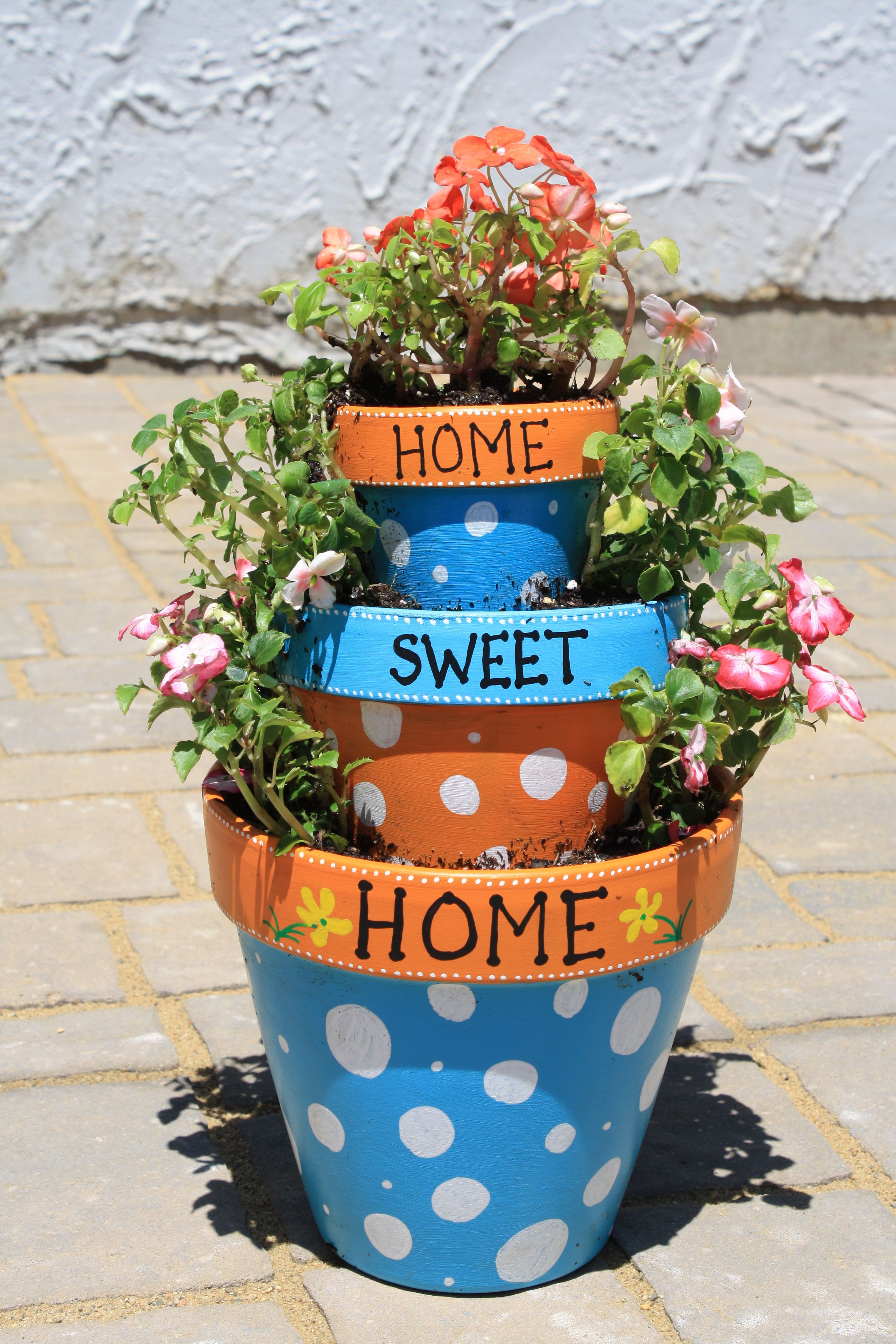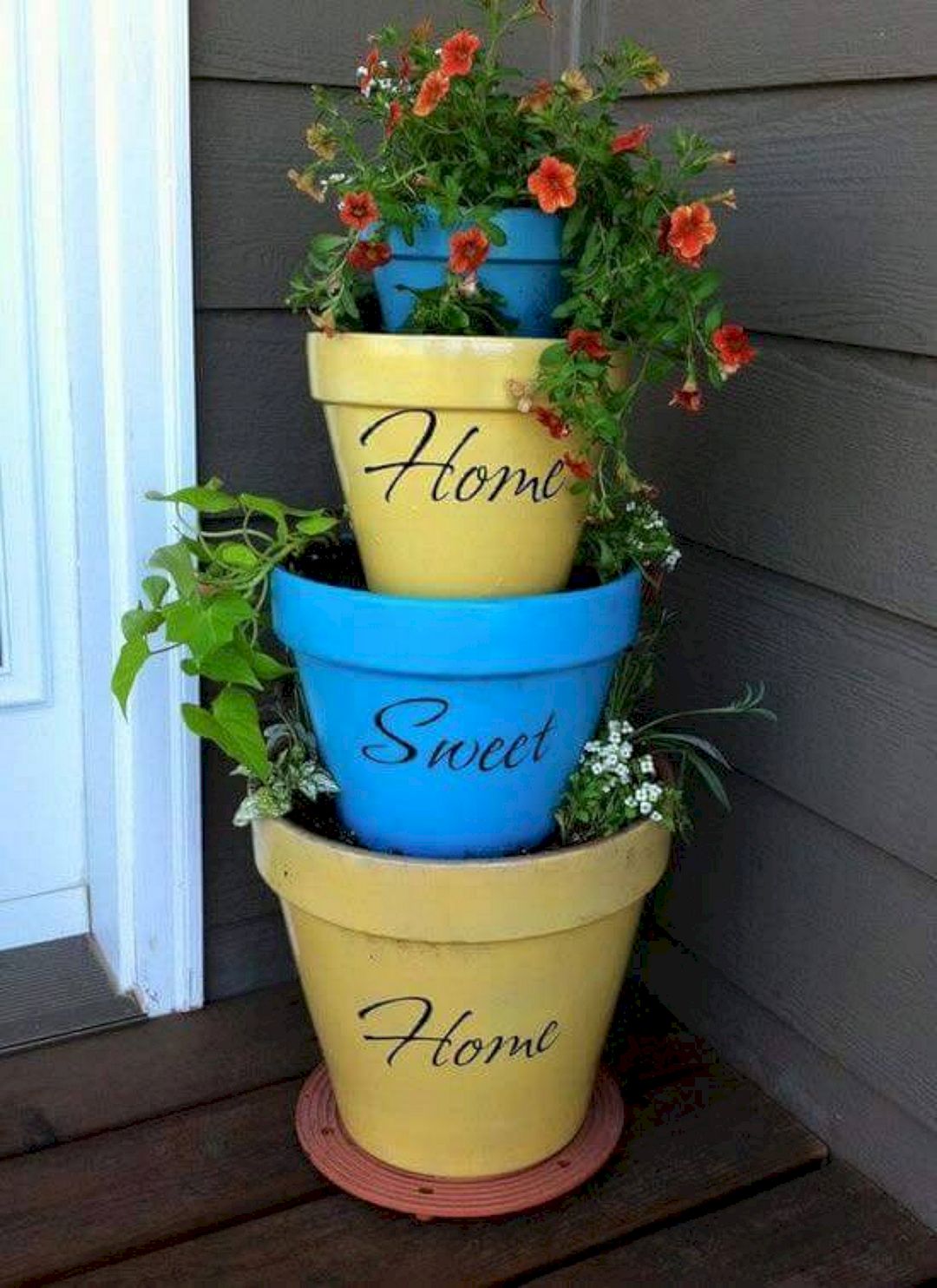 Do these ones look awesome to you? They are a nice way to beautify your garden. They can make a wonderful warm welcome on your front porch. Also, you can bring fun to any awkward corner somewhere in your yard. It will bring height, as well as color and that is the thing that you need. The best thing about this creation is that it is cheap and easy to make. So, let's take a look at the process.

This graphic shows you the way of placing your pots on top of each other. Despite the two visible pots, you will need 2 more for the inside. That makes total of 5 clay pots that you should get for this project. Choose the size of your pots, considering that you should have 4 and 6 inch space on each level. The image clearly shows you how to do it.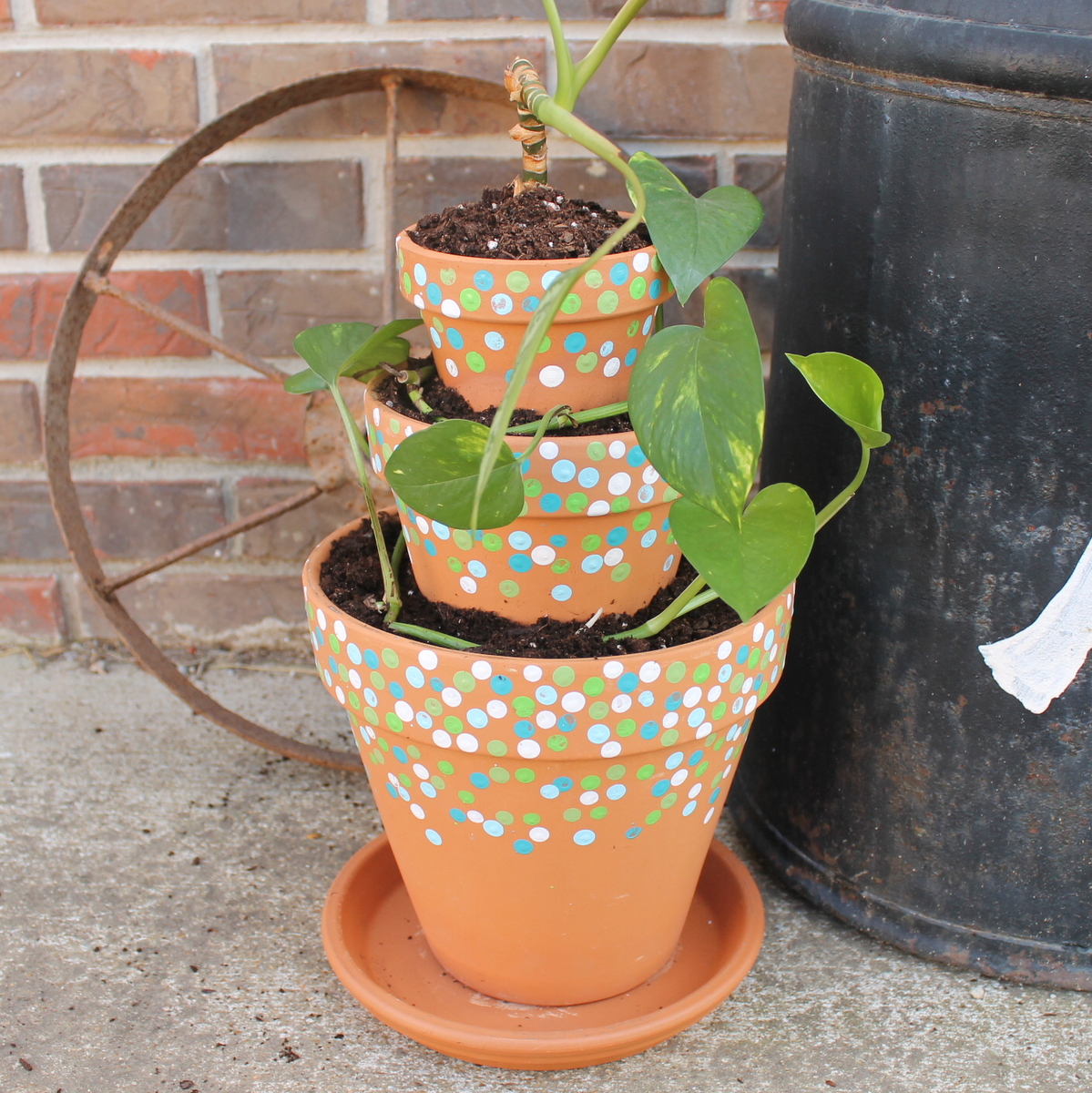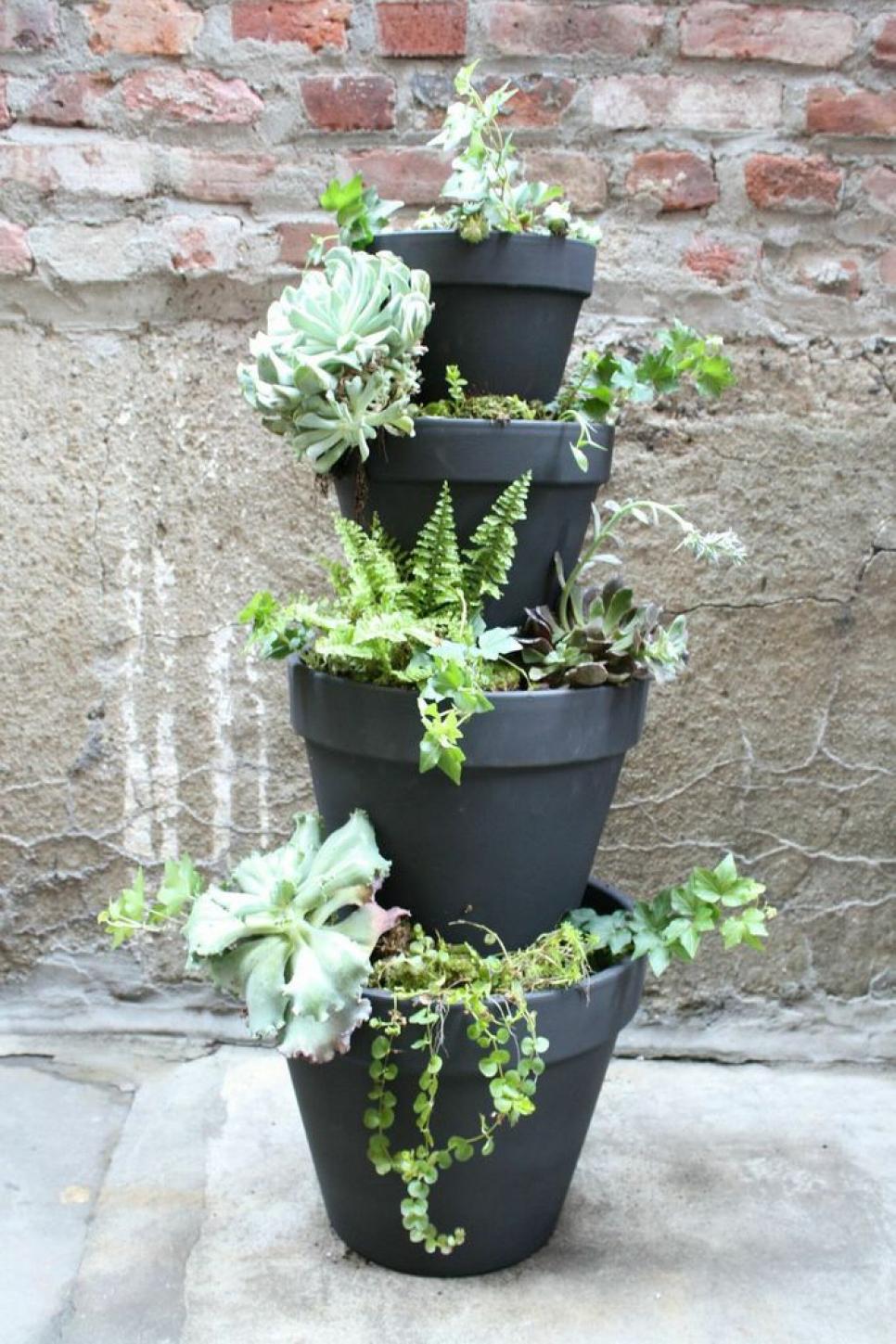 For more, go to the next page: