Getting the most of the space available in the bathroom is a must especially if it is a small one. You should make sure to use every inch of the space and to organize all those beauty products, tools, towels and toiletries in best way, so that you can keep the bathroom neat and organized. So, let's get you familiar with the best storage ideas for a small bathroom, which will definitely help you organize your bathroom.
Over the toilet storage
The space above the toilet is often left blank, but how about you add some shelves over there? This could either be some floating shelves, or maybe you can have a built-in shelving unit that will fit most of your products and tools you have in the bathroom.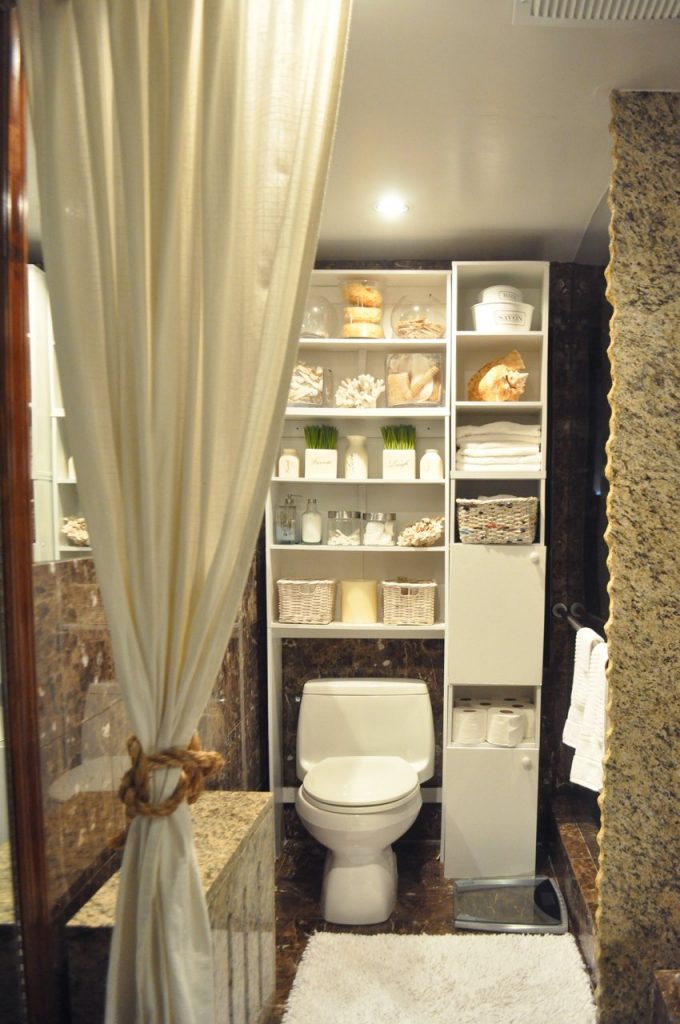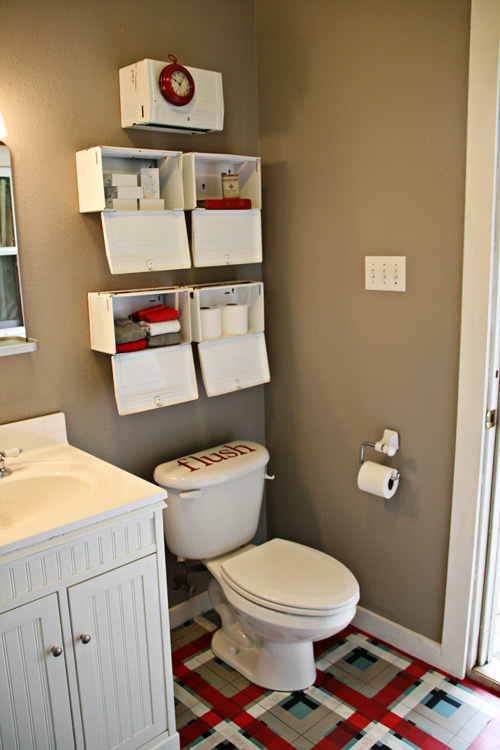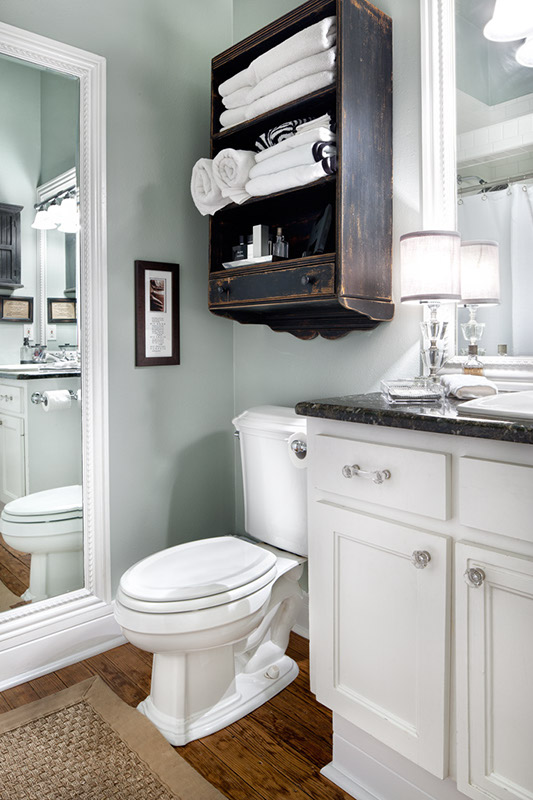 Under sink storage
When choosing a vanity for your bathroom, you can look for a one with storage under the sink. This can be some open shelf, where you can place towels, or maybe add some baskets and fill them with some beauty tools and products.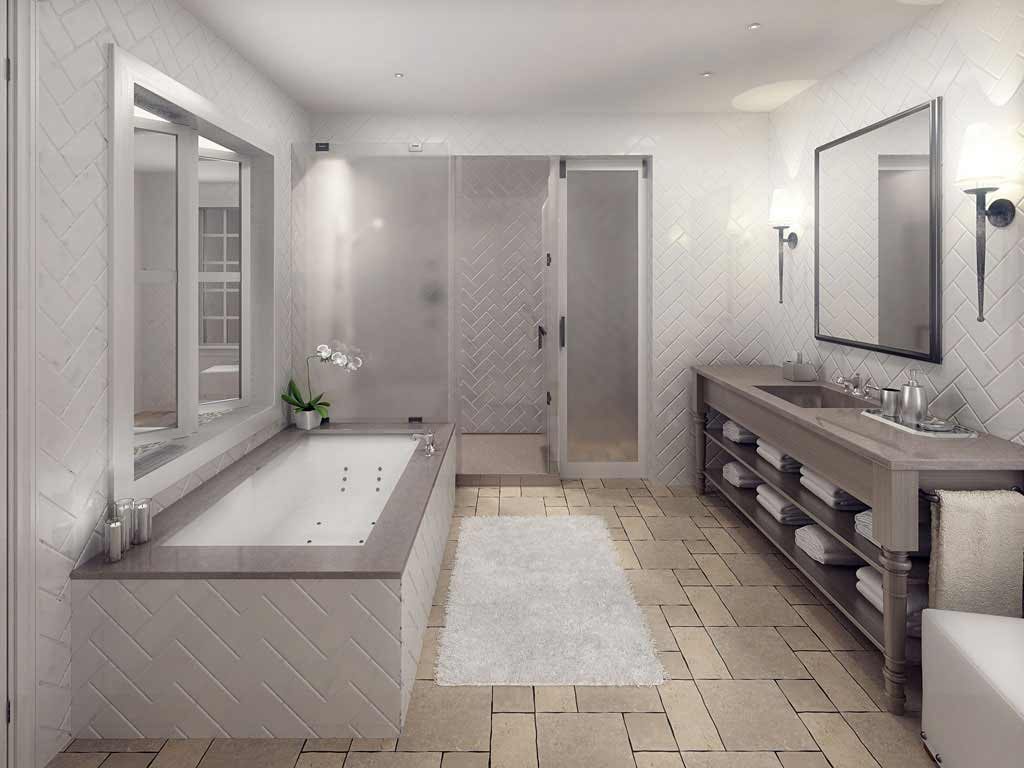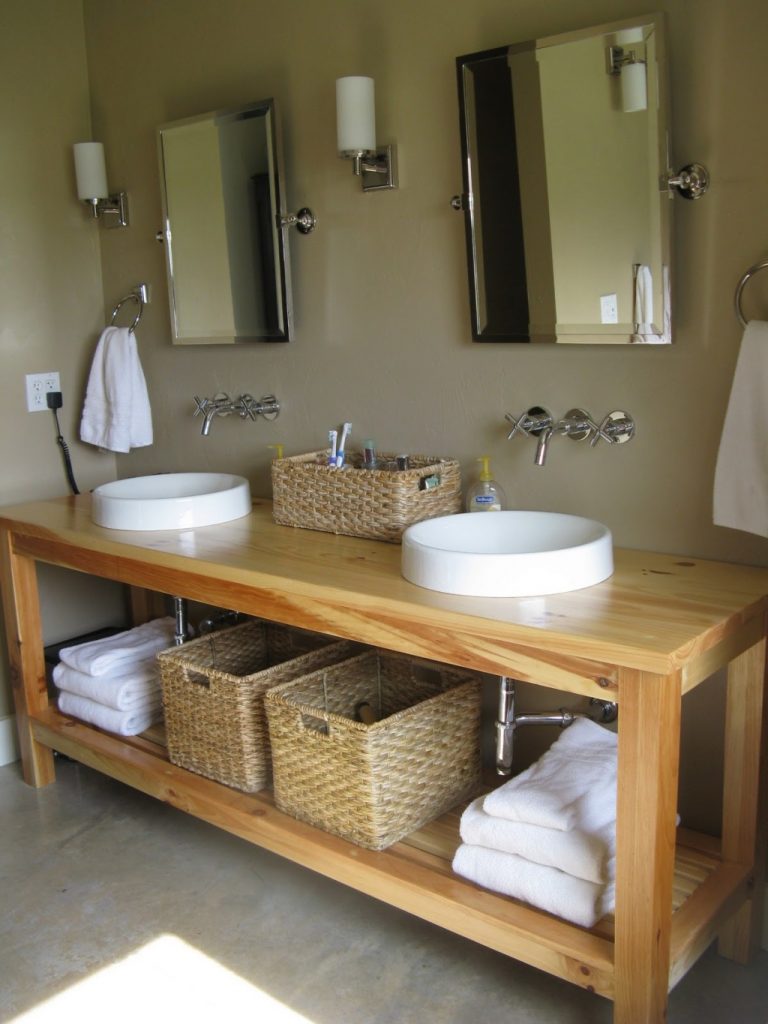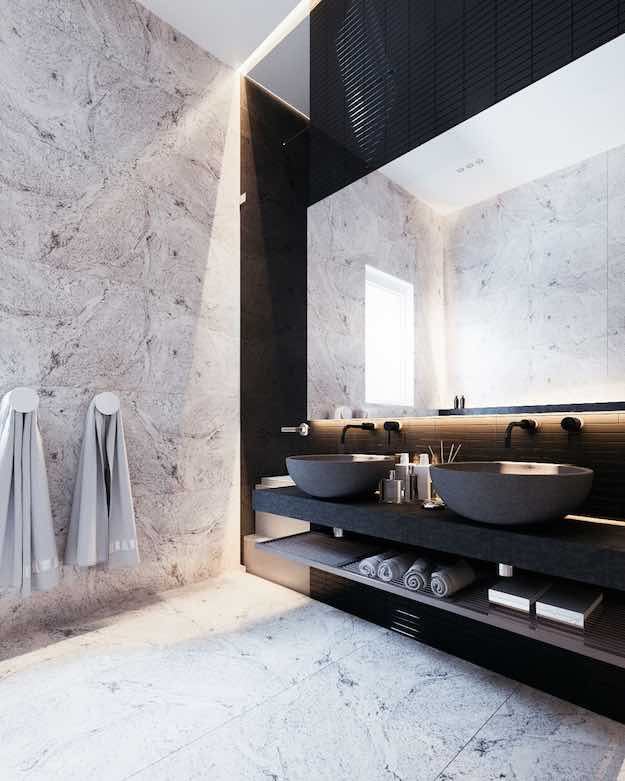 Corner storage ideas
Yes, you need to get the most of the space available in your bathroom, so don't leave the corners empty. They are perfect for some corner shelves. You can even choose a corner sink, or a corner bathtub which are perfect for small bathrooms.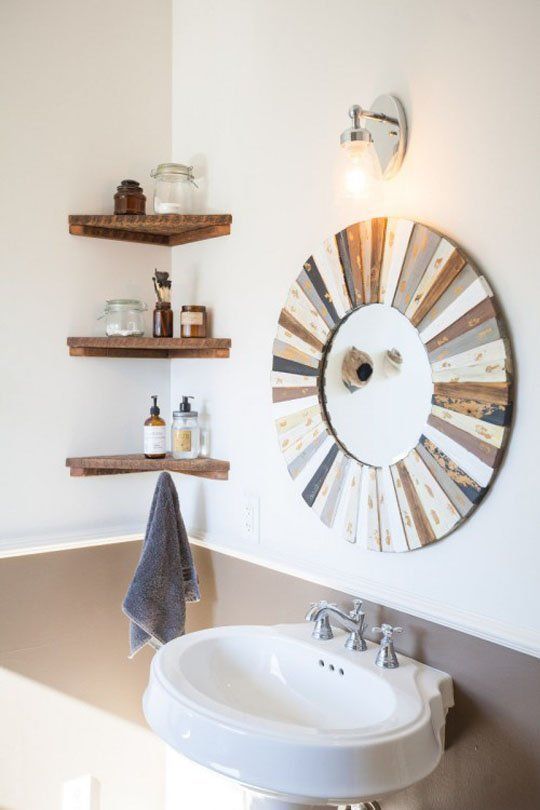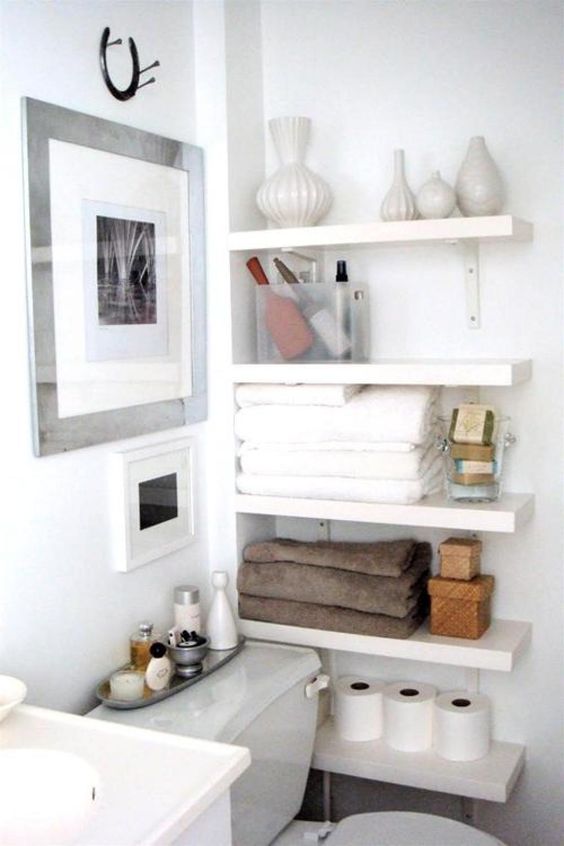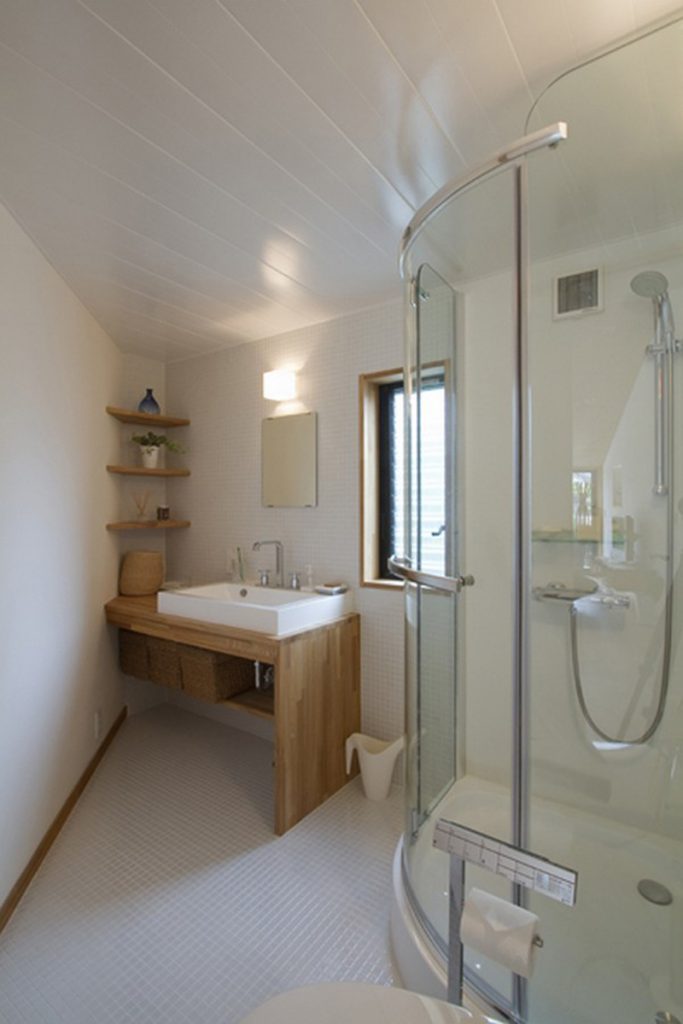 Find more storage ideas on the next pages!