A Ring Tray
Ring trays are another great idea if you are looking for a place to leave yours before going to bed. Since leaving them randomly on the counter is not an option, these stylish trays will do the trick. They are both functional and beautiful! The best thing is that you can always make one according to your room style.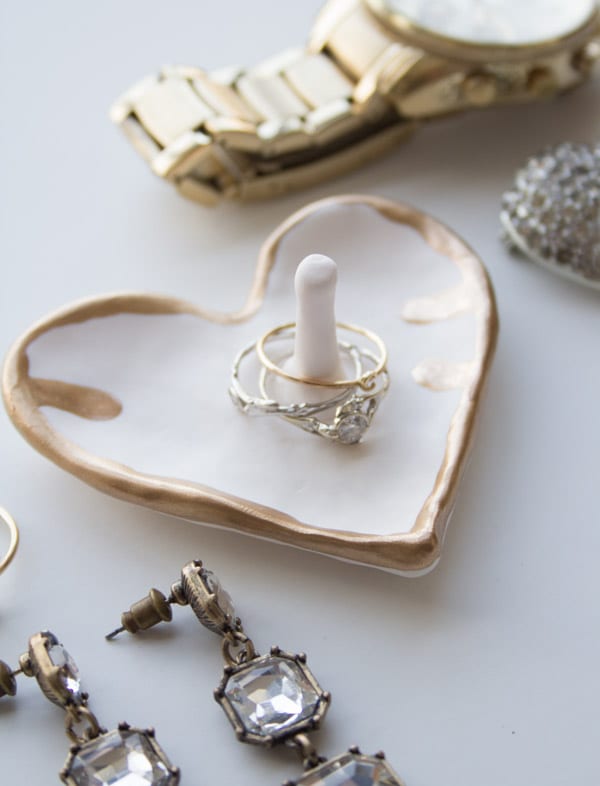 Ring Displays From Toys
You can use old toys to make your DIY ring display too! Just coat them with spray paint and you are done!