First, you have to consider the most important characteristic: height. It should be as high as the sofa, or a few inches below. Side tables should not be too high so you can easily reach the lamp, or leave your cup of coffee there.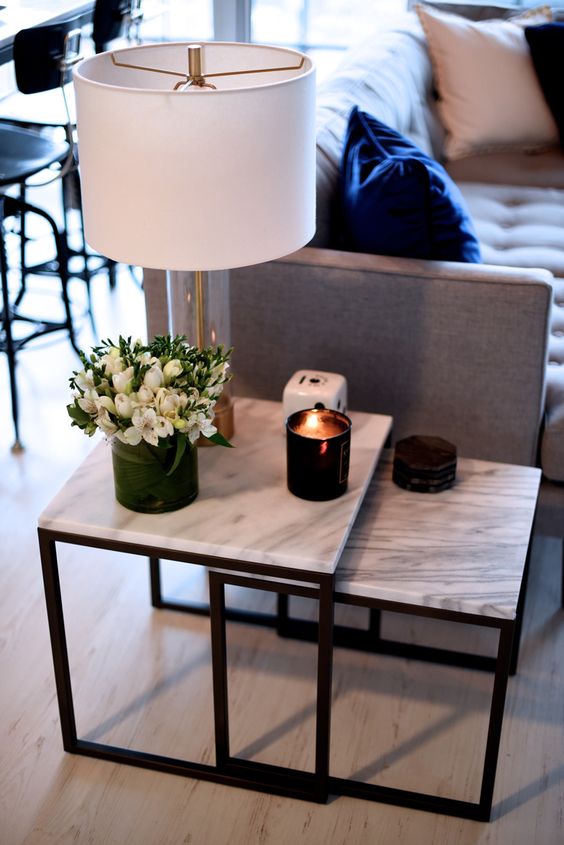 Should it be square or round?Usually, you should go for contrast here. If your furniture has sharp edges, bring balance with a round one.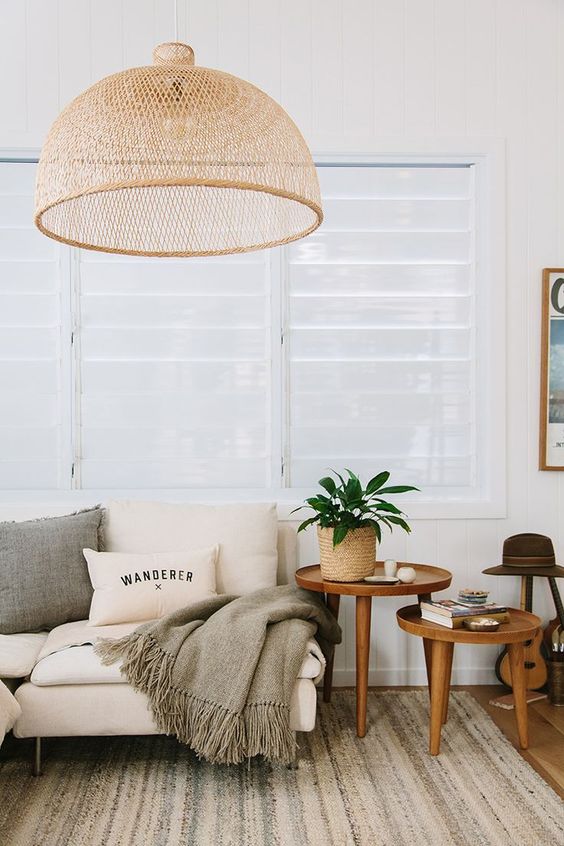 Feel free to style your side table! You can decorate with books, candles, plants, or anything else that will fit in the style of your living room.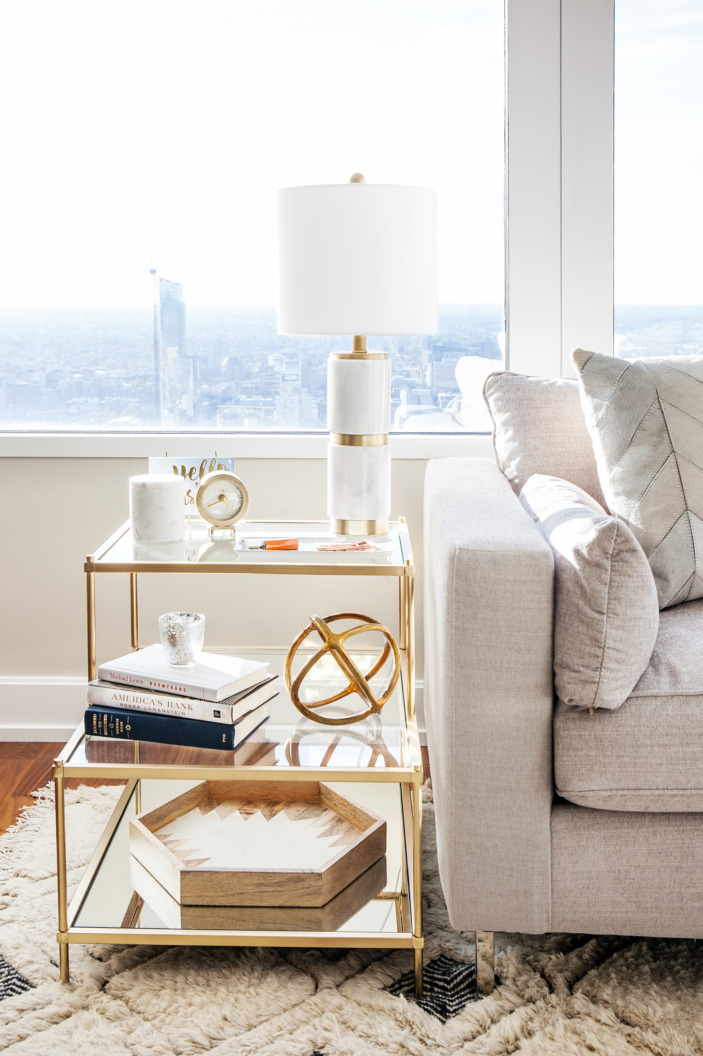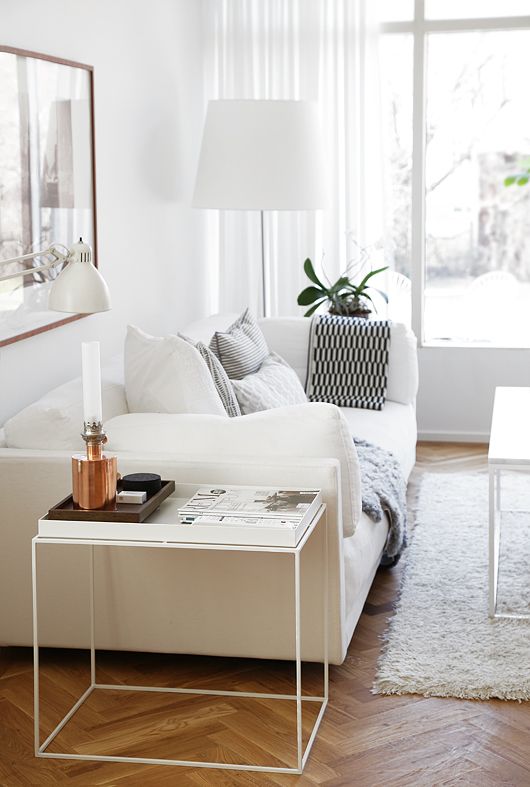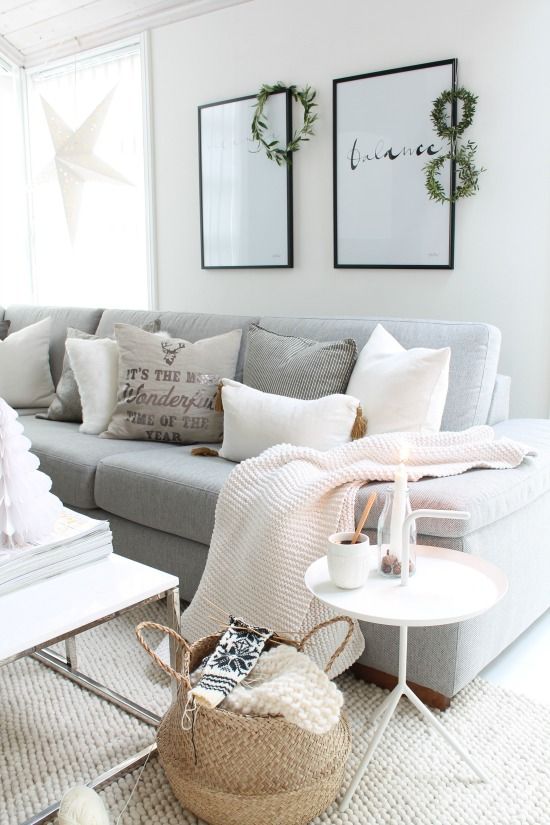 For more: