Cacti are suitable for indoor growing. They are pretty hard to kill. So, that's why people love them. They are perfect for busy people, that do not have time for watering, fertilizing plants every day or week. Be careful when watering them. Actually, too much water can kill them.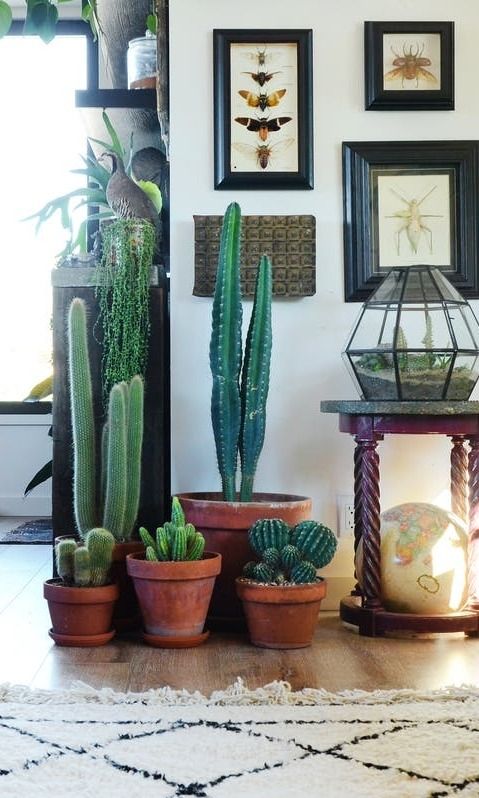 Be careful about your cacti when it comes to exposing the to direct sunlight. Some types like it, and some may get sunburned.
One of the most common problems is potting your cacti, as it can be so much painful. When it starts to look too big for it's pot, then you should do it. Be careful and place a towel over it, or use gloves.