These rooms offers you the chance to jump into the bathtub straight from your bed. And don't despair if you have a small bedroom, because this two-in-one design trend can fit both in master bedrooms as well as in those where there is no too much space available.
I advise you to consider the space available in your room and then plan how everything will fit into one room. Nowadays, you can find a bathtub in versatile designs and colors, so that pick the one to match with the rest of your bedroom design. If it is difficult for you to decide, then pick a glass shower design – this type of bathtubs match with almost everything.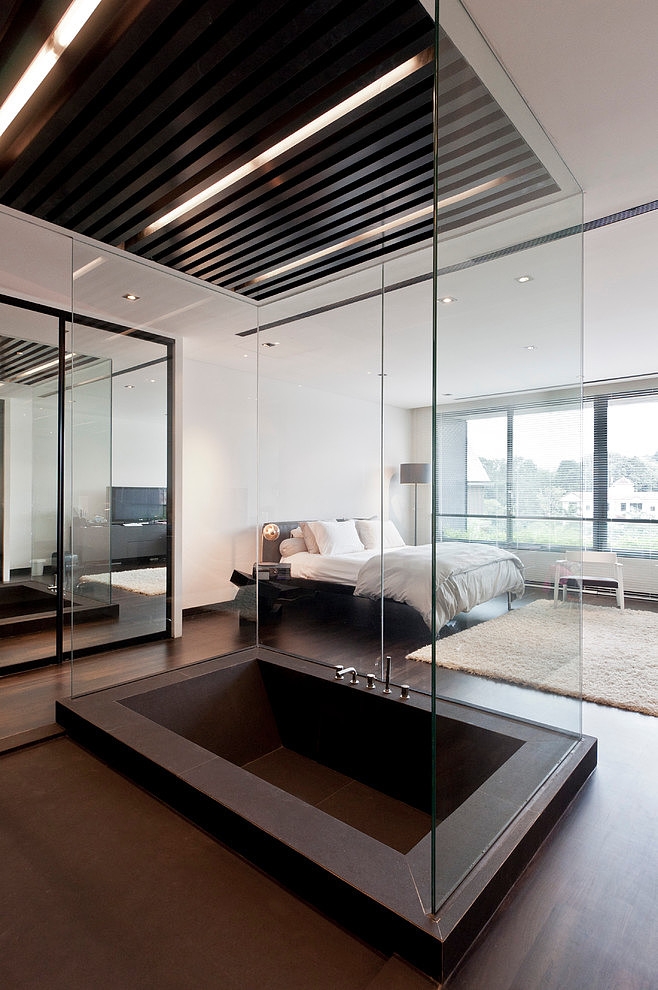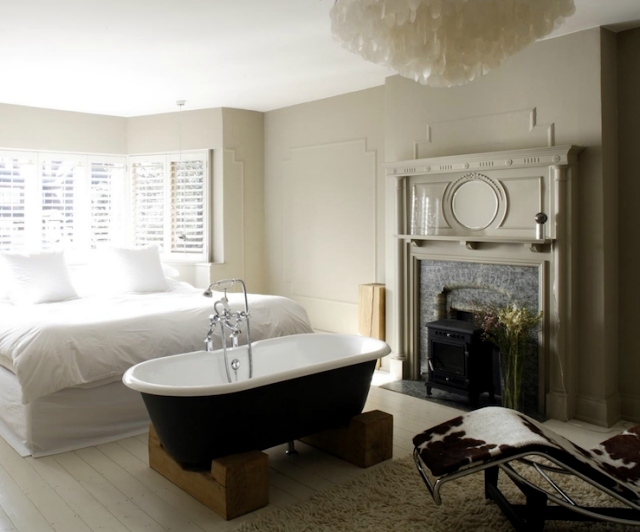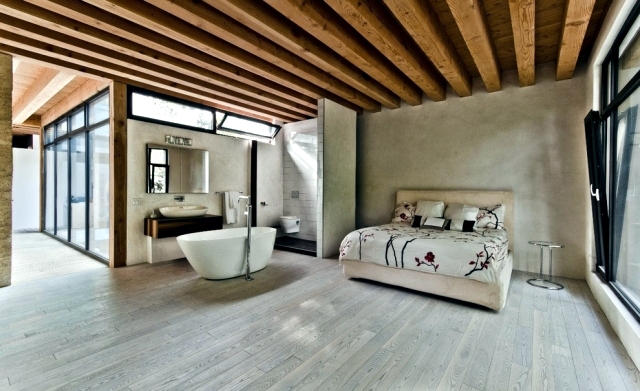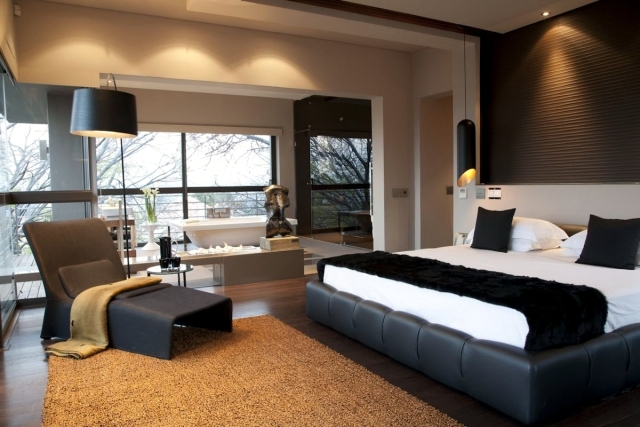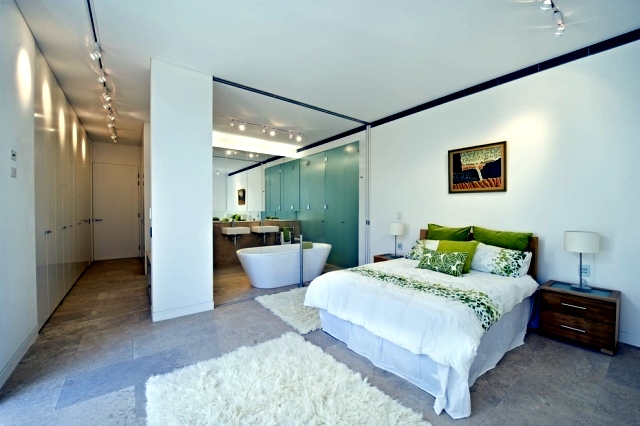 What do you think about these bedrooms with bathtubs? Would you like to incorporate an interesting freestanding bathtub design in your room? Do you find them these spaces dreamy? Share your comments with me!