Tea towels are one of the most underrated yet staple product that you will find in every household. They are best known for their purpose of drying the dishes and cleaning the kitchen tops for their amazing water absorbency and drying power. However, very few people look beyond those dish cleaning utilities of a tea towel, and those who do will agree that tea towels are the most versatile yet one of the most versatile materials around. Probably, this is the reason why they are so cheap because a good majority does not know the wonders that these cheap towels can pull off. If you are someone who has an interest in crafts, you will fall in love with tea towels.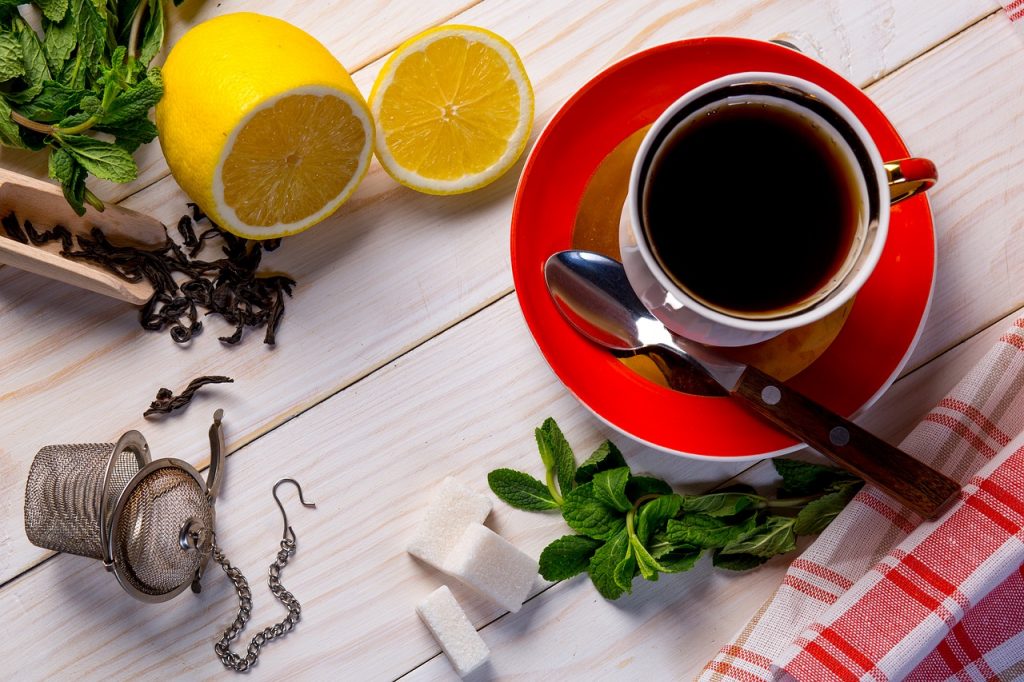 Before we go ahead and discover some of the most amazing ways in which you can use tea towels, remember that tea towels are available in various qualities. It is understandable that since most people only use these towels for kitchen use, they do not feel the need to focus much on the quality part. However, if you plan to use them for other purposes, make sure flour sack towels have the right thickness, the right softness, the proper whiteness, and a neat, seamless finish like the ones here.
Buying good quality tea towels do not mean that you will be spending more since they will still be very cheap. However, the only difference will be that they will serve your purpose better and will give your project more visual appeal and durability.
You can make amazing aprons out of tea towels. They are an excellent option for apron making because they have good liquid absorbency and they are super cheap. If you are someone who tends to work messily, you will not regret making these aprons, and you can change them as many times as possible and dispose of the previous ones. Take a tea towel and decorate it with paints, laces or any other embellishments that you want, how you decorate it depends entirely on your creativity. Once you are done decorating them, put them around your waist width wise and secure it with a waist belt. If you are not the creative kind or are too lazy for all the creativity, use them as it is.  
Tea towels make amazing pillow covers and cushion covers. You can make them as appealing as you want to. Die them in different colors or print them using a stencil. You can embellish them by adding laces around the borders and add some bling by adding sequin and fancy buttons. Cut them to size according to the pillow fillings and sew them around the three sides. Add a zipper or looped buttons on the fourth side.
You can make amazing and colorful tea coasters out of tea towels, and they are super easy to make. If you are not a very skilled crafter, you can simply cut out chipboard or plywood tiles in small squares and cover them up with tea towels. You can add your initials or even a photo image using a Mod Podge photo transfer sealant. However, if you have some degree of craft training and if you know how to quilt, then quilted coasters are the cutest ones that you can make.  
Totes are one back on the fashion runways, and they are the best casual accessory that you can sport. It would be awesome to have customized totes for your next grocery shopping trip. All you need is a large-sized tea towel and a lot of creativity. Decorate your tea towel the way you want. If you want some color, then you can dye them using fabric dyes. Use a stencil to make prints on them. You can also create custom stamps by cutting a cucumber or a potato into half and stamping blocks of paint on the tea towel. Cut them out on a tote pattern and sew the ends together. You can add laces and buttons to add an extra cuteness factor.
A true shoe lover cannot merely have enough shoes and storing the boots is a major nuisance. Shoe boxes are a total no-no for most people since they occupy a lot of space. At the same time, you cannot let the shoes stay uncovered, or the exposure will ruin them. The solution lies in super cool drawstring shoe pouches. All you have to do is cut out the tea towels in a reasonable size and then sew around a looped seam along the sides. You can add a twig to complete a cool drawstring bag.
Notebook/ Diary/ Journal Covers
Do you like to keep a diary or a journal? How about keeping it protected with a personalized journal cover. A tea towel can help you design a cute journal covers and that too in no time. Lay a tea towel on a flat surface and lay your diary on it facing up and open. Now make cuts over the sides of the tea towels and wrap the cover bind of the diary with one side of the tea towel like you wrap a gift paper. Repeat the same process for the back bind. You can use a stapler, or double-sided tape to secure the wrap. Make sure it is not too tight to hinder the book from closing smoothly nor too loose to create wrinkles and air bubbles.
Meal times with kids can be messy and washing clothes, again and again, is too much of a task for most moms. You can now buy yourself some peace and break by making tons of disposable bibs using tea towels. Cut out a bib pattern from a tea towel and add strings at the neck to provide a means to secure the sides together. You can also add Velcro for secure fastening.
It is a trouble to find cute bathrobes that would fit your tiny little bub. You can use mainly sized tea towels to create little robes for your bundle of joy. Add their initials at the back for a personalized