Use light colors as for furniture as for walls.
Provide enough light in your laundry room. It's preferably that you have at least one window for natural lighting. If that's not enough you should consider installing under cabinet strips, scones, and task lamps.
It's a good idea to have some sewing supplies, stain removal produts, a shoe care kit and some other stuff that will help to mantain a good condition of your family's clothes and shoes.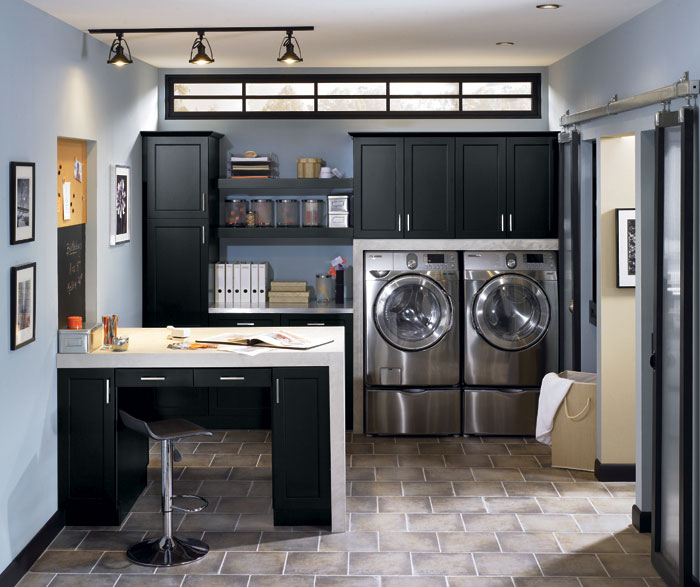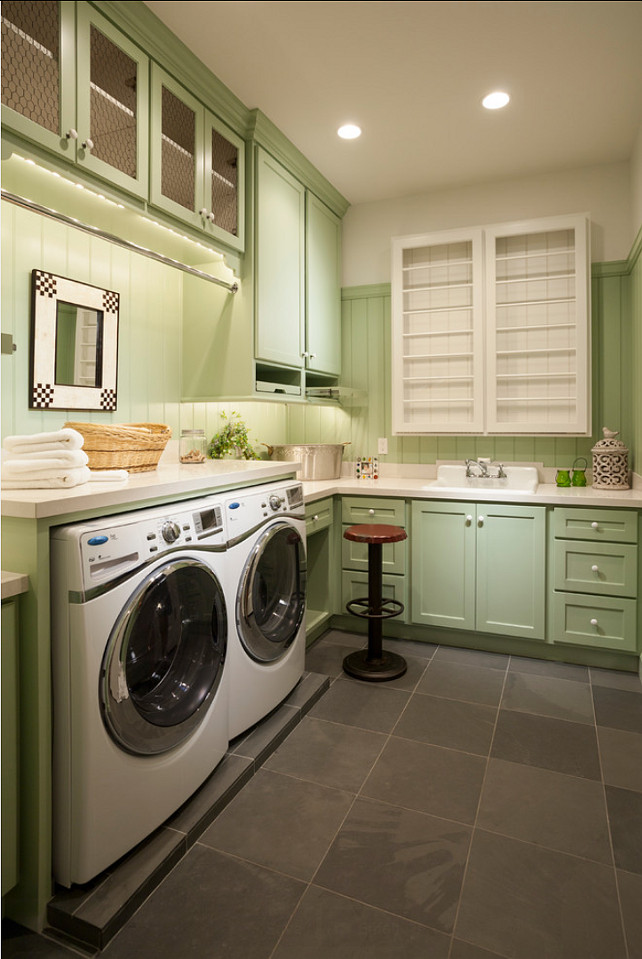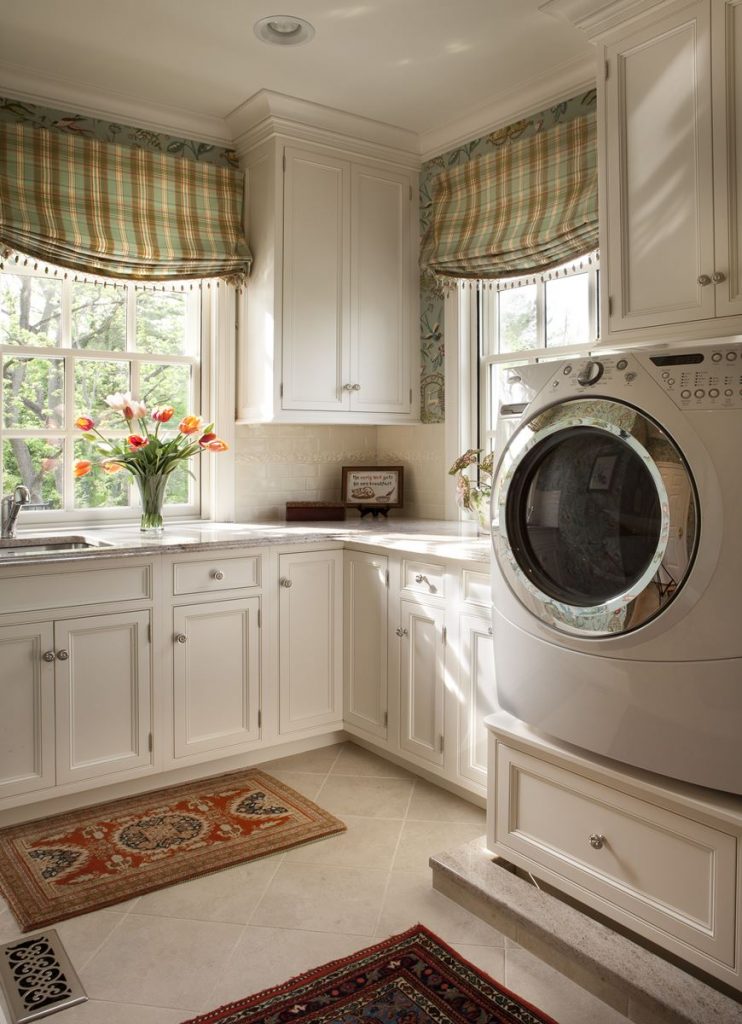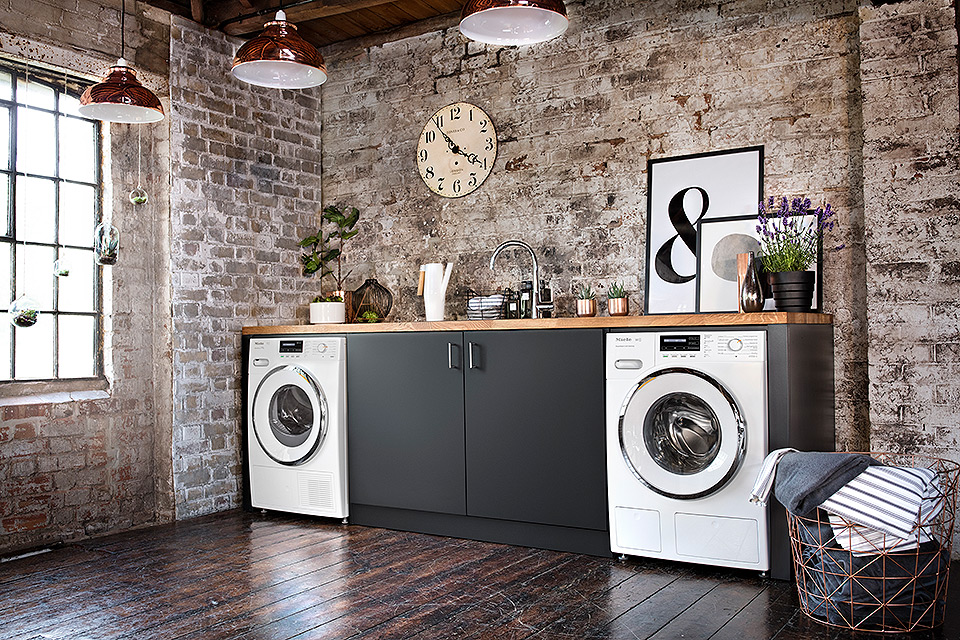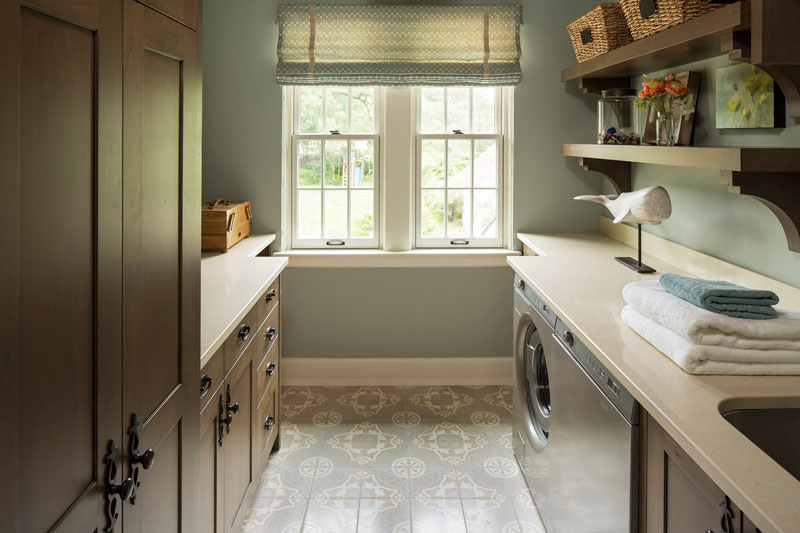 Are you feeling inspired to do some laundry? I wouldn't mind to do it in any of these laundry rooms. I hope you're having a fantastic day! Thank you for stopping by!