If you've taken a look at any of the fashion week events that took place in 2018, you'll know that designer style is more eclectic and forward-thinking than ever. Classic footwear staples are making a comeback, there's an emphasis on coziness and comfort, gender neutrality is the norm and we're finding beauty in "ugly" shoes and garments.
It takes time for these trends to be adopted by the more affordable brands that most of us are used to buying, so making the most of them without having a fat wallet can be difficult. Fortunately, anyone who enjoys the thrill of picking up the occasional designer label should know that there's a strategy to getting your hands on them without going broke.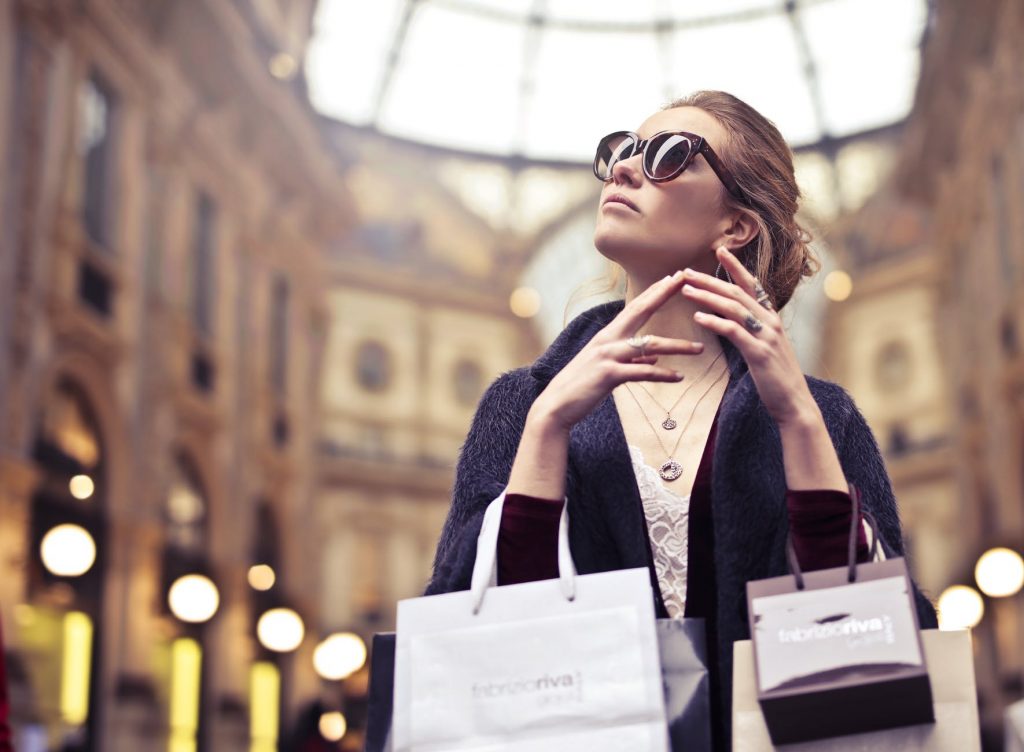 From second-hand resellers to seasonal sales, there are countless ways that you can pick up your favorite designer garments for a fraction of their sticker price. Once you know where to shop, it all comes down to making a choice. That's why we've put together a list of the best designer trends to take you through 2019 in style.
Unique Color Palettes
Whether it's Kanye's ever-popular selection of muted tones or Dior's military-inspired blend of subdued greys and khaki, the days of pairing primary colors and monochrome tones are no more in the designer world. It's all about thinking outside of the box and playing with more unique, perhaps even "ugly" combinations.
Now is a better time than ever for you to try out more daring colors when it comes to what you wear. Pick a palette that you've always wanted to rock and pair it up with a more simple pair of kicks. Alternatively, let your footwear do the talking and use muted tones for your clothing.
Designer Streetwear
For a long time, the streetwear world used to be dominated by Supreme and the skaters who wore it. But in recent times, big names like Virgil Abloh and Kanye West are incorporating the comfort and versatility of streetwear and turning it into something you can wear to a night out and still get more looks than any V-neck and blue jean combination ever will.
The Calabasas style is making its way out of Los Angeles where the likes of Palm Angels and Yeezy were born and carried onto the runways. And everyone and their mother wants to get their hands on Off-White's versatile collection, however, Virgil knows what his clientele is willing to shell out.
If you're looking to get started, be it an Off-White Hoodie, Off-White T-shirt or one of Abloh's stylish pairs of footwear, SSENSE is your best option. Their online store offers everything a designer connoisseur could ask for. And with frequent sales, you can be rest-assured that your favorite piece will be in your hands in no time.
Futurism
Take a look at Givenchy's latest season and you'll think that you're seeing something from the future. Tech is becoming an integral part of our lives, so why not incorporate it into our clothes as well?
Fendi and Margiela are implementing functional pockets to perfectly house all your tech goodies while Nike and Adidas are experimenting with new materials in their tech lines. The latter in particular is a great trend to make use of this year as these pieces not only look great, but will make your workout sessions more airy and comfortable than ever.
More Pockets!
Anyone who's ever tried on virtually any piece of women's clothing, be it jeans or a dress, will know the struggle of not having a single pocket to store anything. But fret no more, as the likes of Fendi and Carolina Herrera have heard our cries and are making big pockets a thing in 2019.
These puffy, stand-out pockets have made a splash on runways all over the place, pushing everyone to cash in on a trend that we actually want. What's better than a beautiful designer piece? One that's as functional as it is beautiful.
Nike Collaborations
Ever since Virgil decided to team up with Nike and take the sneaker world by storm, everyone seems to want a piece of the cake. Not only are brands like Comme De Garcons incorporating their unique taste into Swoosh-bearing staples, but Nike themselves are also coming out with more premium, tasteful designs that take things further than just a logo.
With athleisure having its moment, heading out in maximum comfort has never been easier. Tech-aficionados who want maximum functionality from their clothing with a bit of designer flair will enjoy the frequent ACG collaborations. If you prefer something a little more reserved, you'll be rest assured that classic Nike pieces will be trending in 2019 as well.
As we inch further into the 2020s, experimentation seems to be the way forward in the fashion world. It's no longer all about dressing exactly like the person next to you. If anything, we're encouraged more than ever to do the opposite, which is great.