Installing a pegboard will do a miracle for your home. It will increase the work space, and also keep everything tidy and it's place.How does it work? Basically, a pegboard is a wooden surface with lots of holes, where you can hang all your stuff. It is a pretty smart design for storing small items.
You can use  a pegboard in any room of the house. Use a small one like this in the entrance hall so you will keep keys and bags organized.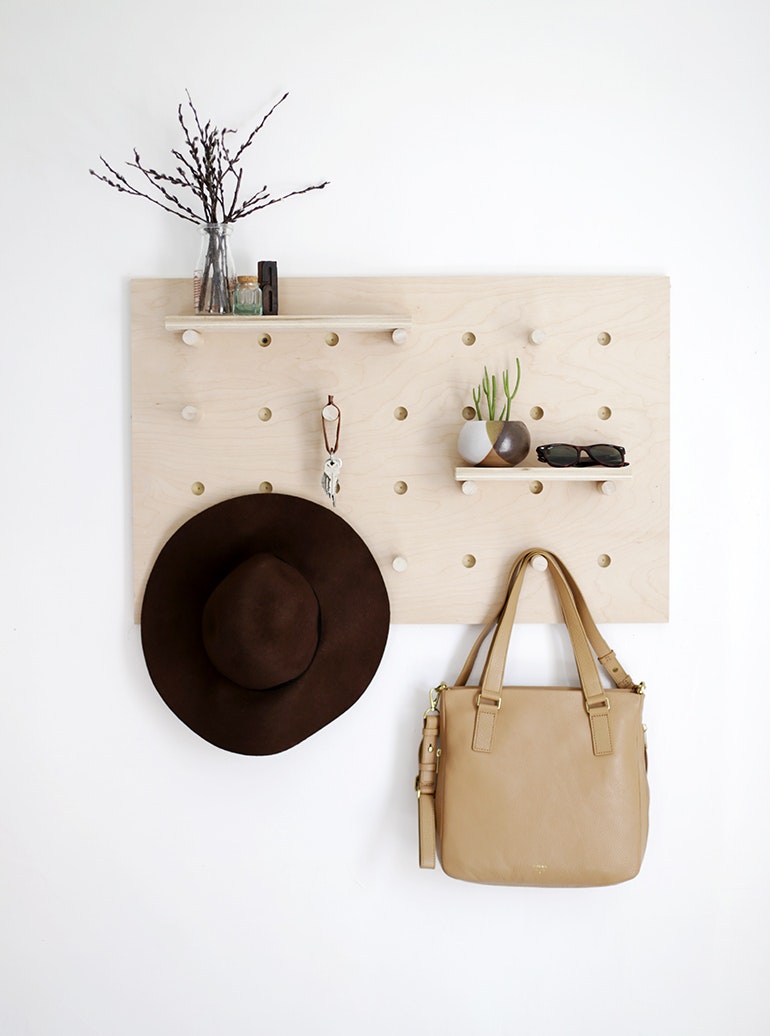 Your kitchen needs one, trust me! Storing your mugs has never been easier. Also, your kitchen utensils can be kept tidy this way.