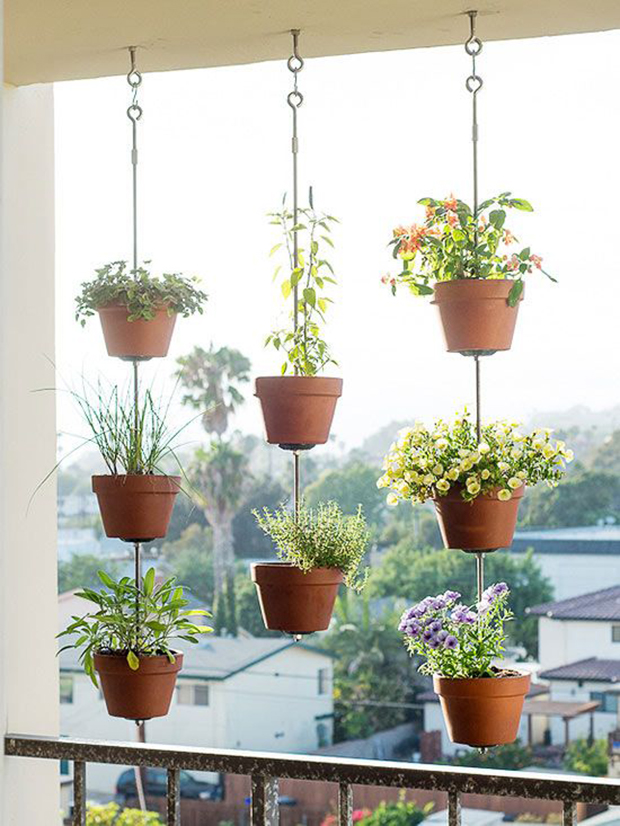 A metal grid will also be so helpful when creating a vertical garden. It is a cheap and fast solution for you. And you can always add more hooks for hanging new plants.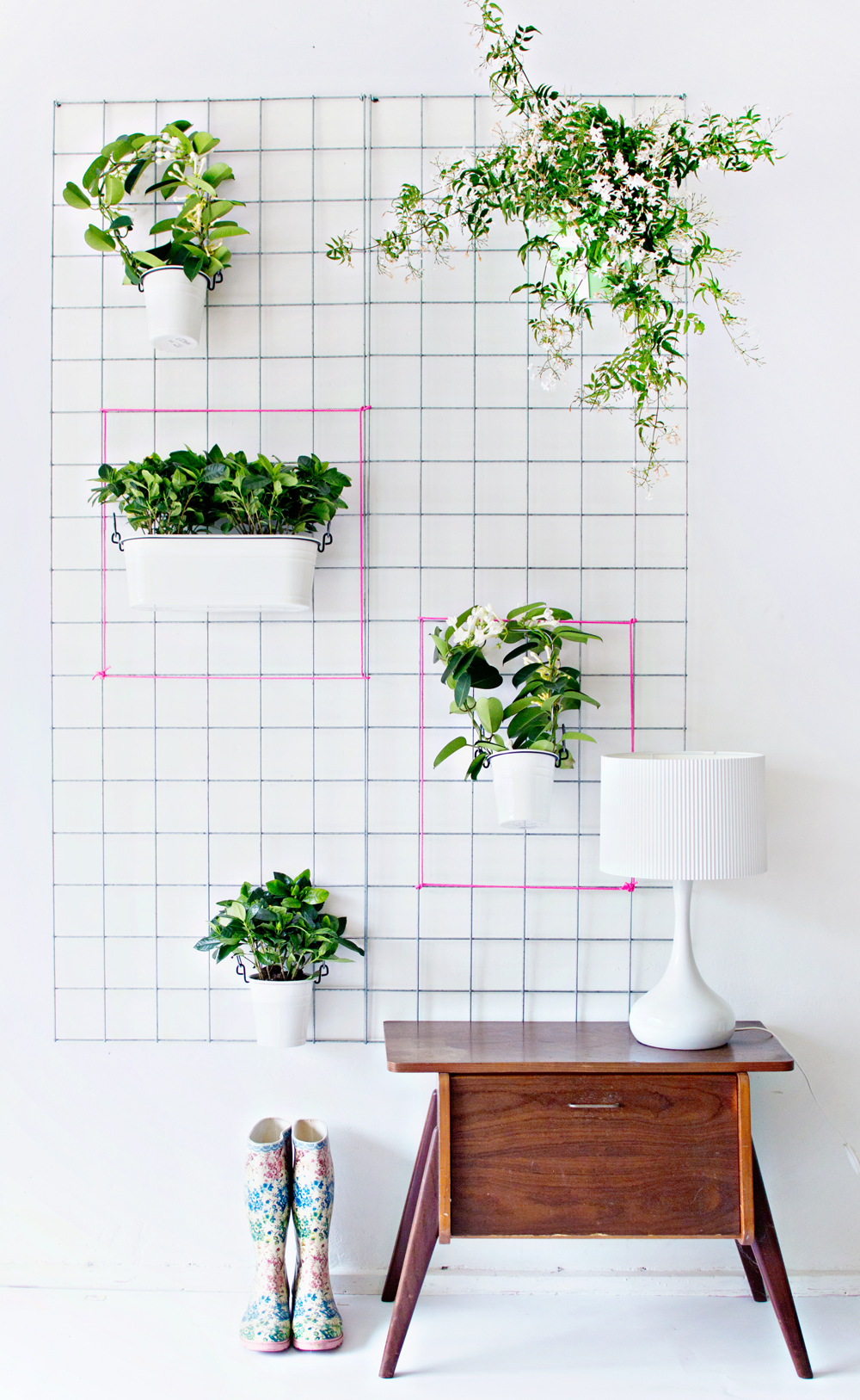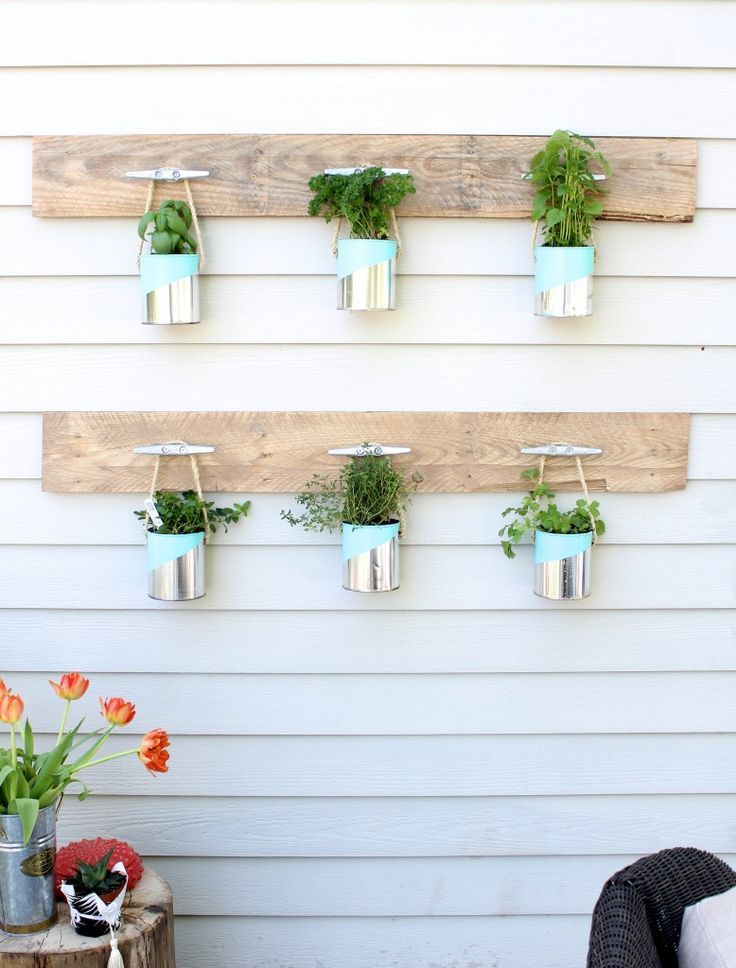 A wooden trellis can also make a great hanging garden. Choose pots that have hooks, or ones that you can easily attach hooks to. This is the best way to beautify your porch.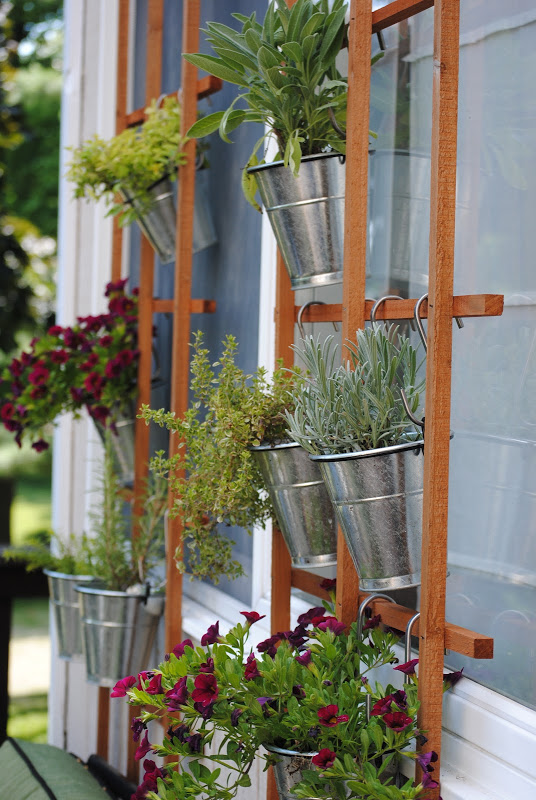 How about those old mason jars? They can make excellent planters. And you can do lots with them. This example shows you how simple it is to create a wall garden using mason jars and wood planks.