Hanging planters
Besides on shelves, you can also hang the plants on some hooks on the wall, or maybe hang some from the ceiling. Buy some such hanging planters, or maybe make some out of mason jars or cans and hang them with some chain or rope.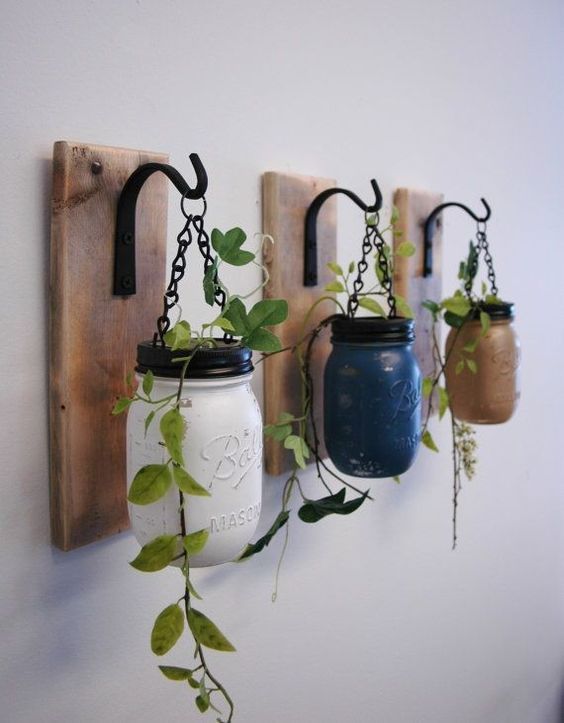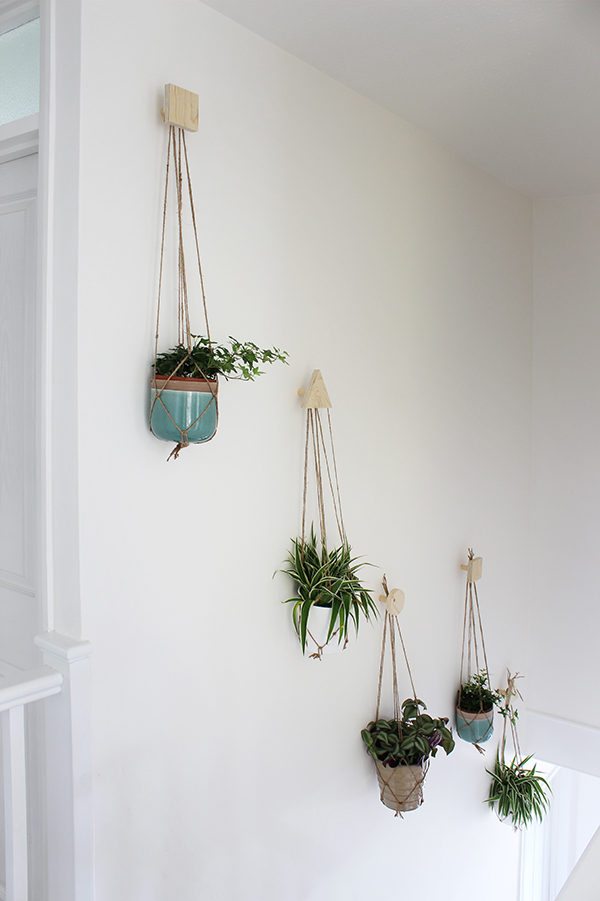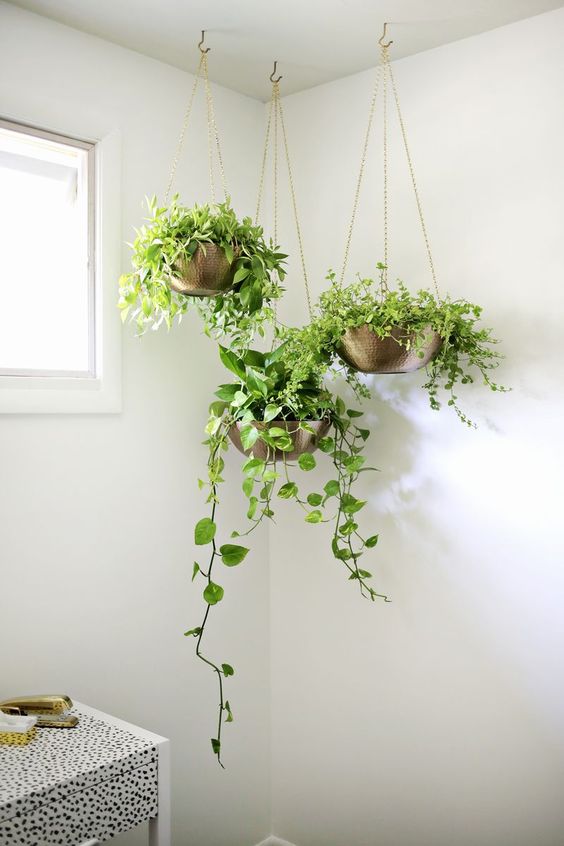 Display the house plants on the countertop
Yes, if you have some free space on the countertop, you can use it for placing some of your plants. Put the pots in some plain tray or a tiered one.