Stacking teapot and teacups might appear like a hard task for you. But, it's not so bad. You don't need any tools for drilling or anything. The process is gone with glue, allowing even the beginners to start this project.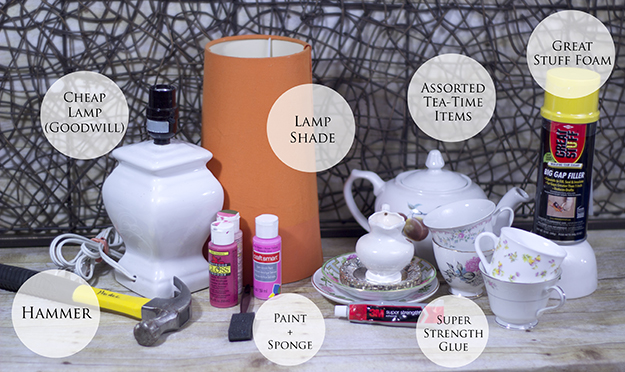 How to make it?
This is what you will need in order to create a wonderful lamp. The best part is that is no drilling in the process. Buy the cheapest lamp possible, because the thing you will need is only the light post. Create the body of your lamp by stacking the pot and cups on top of each other and glue them together. Break the body of the lamp you have bought, until the light fixture inside comes free. Attach that on top of your cup tower. Add up the lamp shade, and your Alice in Wonderland lamp is already done.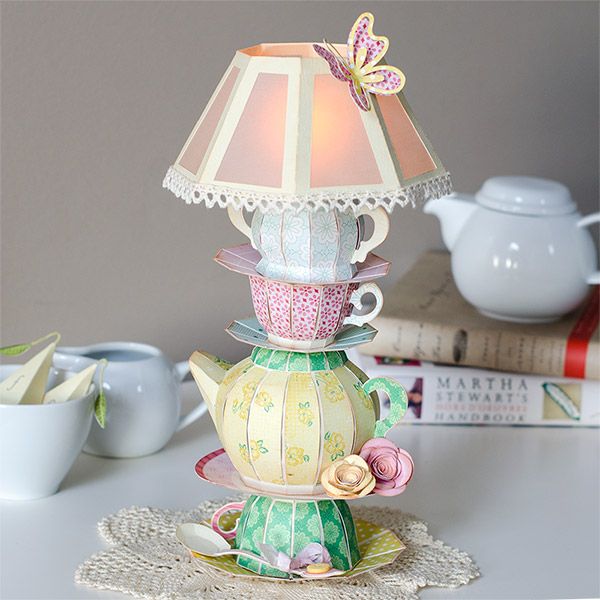 That was so easy! You can create different colored lamps, that feature different styles. Do, don't wait! Grab your old set and start now.