You can paint your own murals in your home. But, if you have a lack of artistic skills, then it is okay to buy one. And you will fall in love with these stunning designs for sure. They look so realistic and natural. It does not matter whether you would like a forest or a beach motive.  The choice is up to you. make sure you pick one that will suit your bedroom.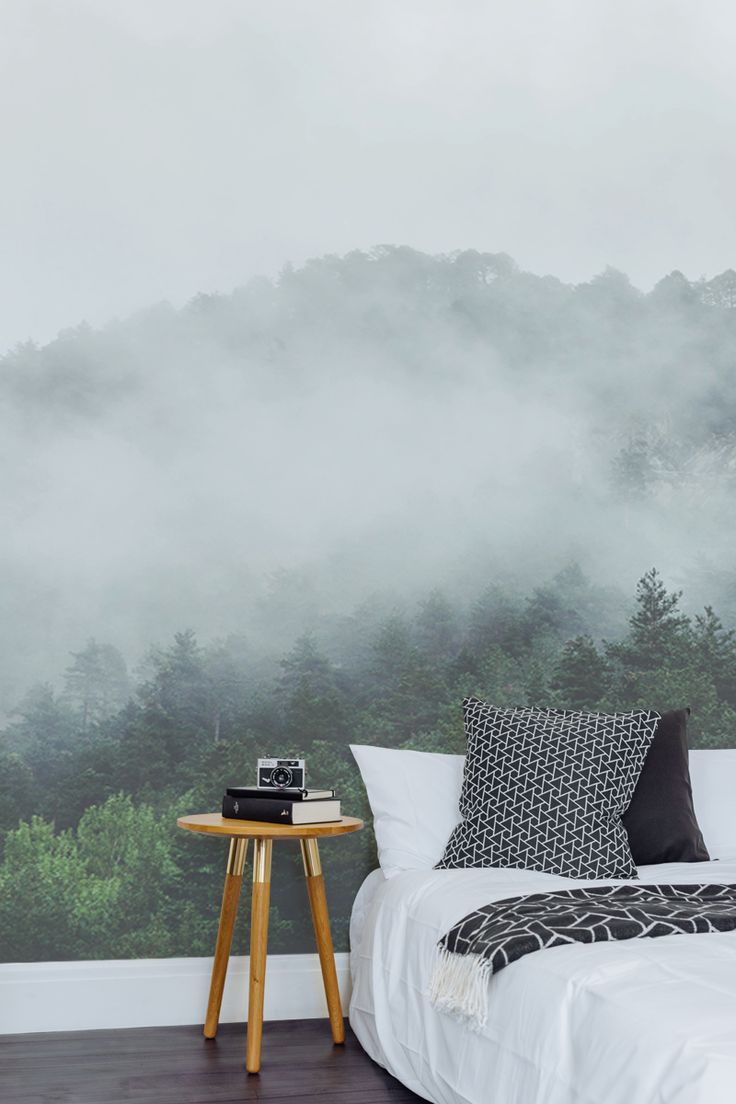 Will a mural look "too much"?
A wall mural will not visually clutter your room, unless you do it wrong. By incorporating this the right way you will get the best results. It is recommended for these kinds of murals to be used in simple bedroom interiors. If you have an accent wall like this, consider that you will not be needing a headboard for your bed. As you can see on the examples, the use of headboard is avoided. For the bedding, simple colors are used. They match the color pallet of the mural, or stay white.