Side Table in Bathroom
You just need to place a stump near your bathtub and that's it!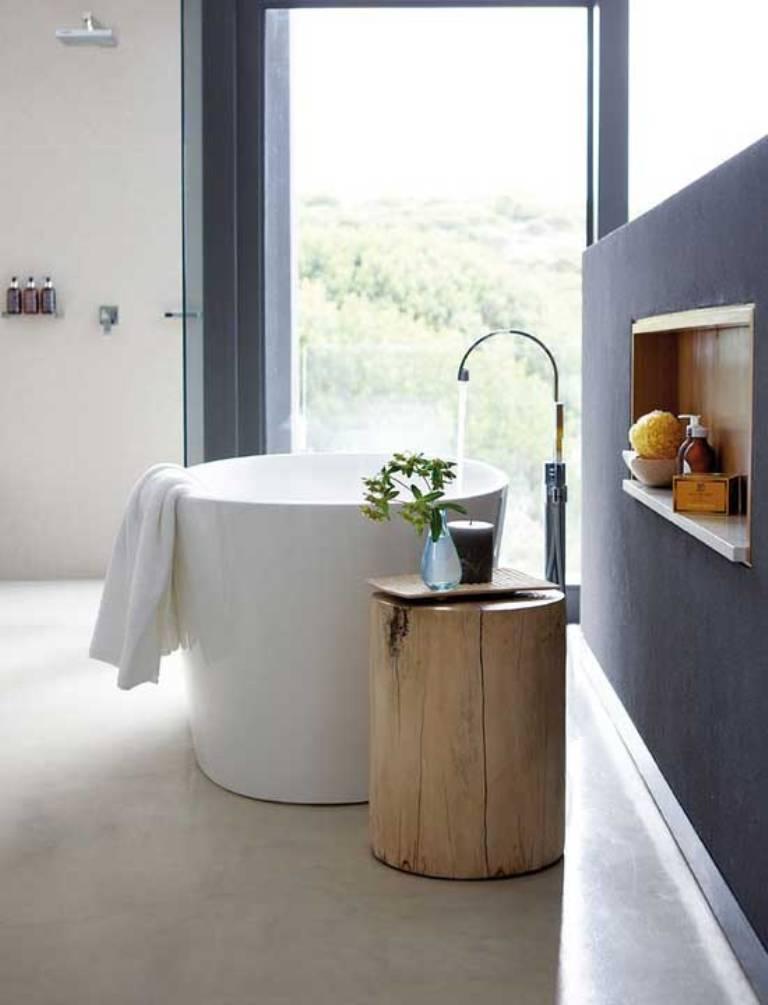 Stump Bathroom Decor
Lovely cabinets made of stumps.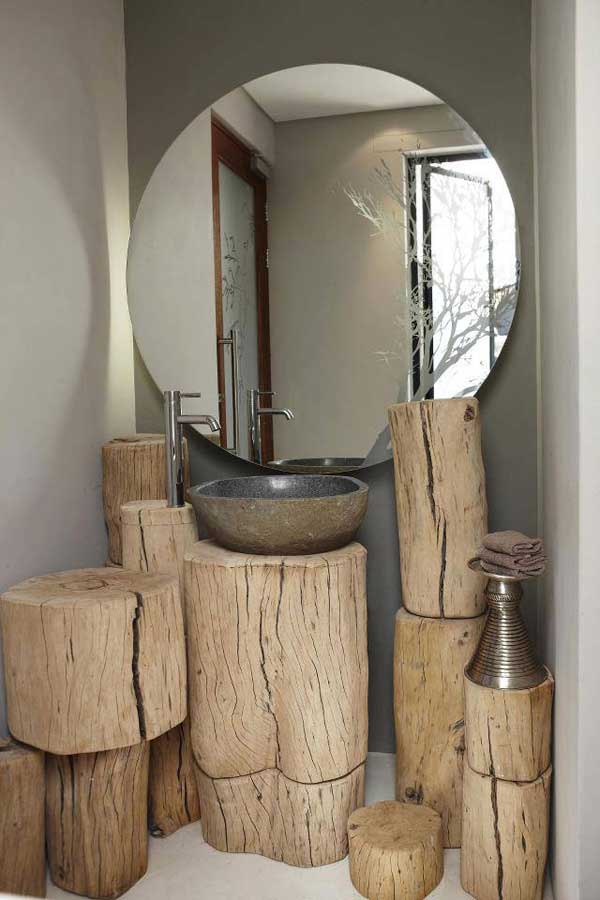 Entry Way Table
You don't have to spend your money on a new table when you can incorporate three stumps.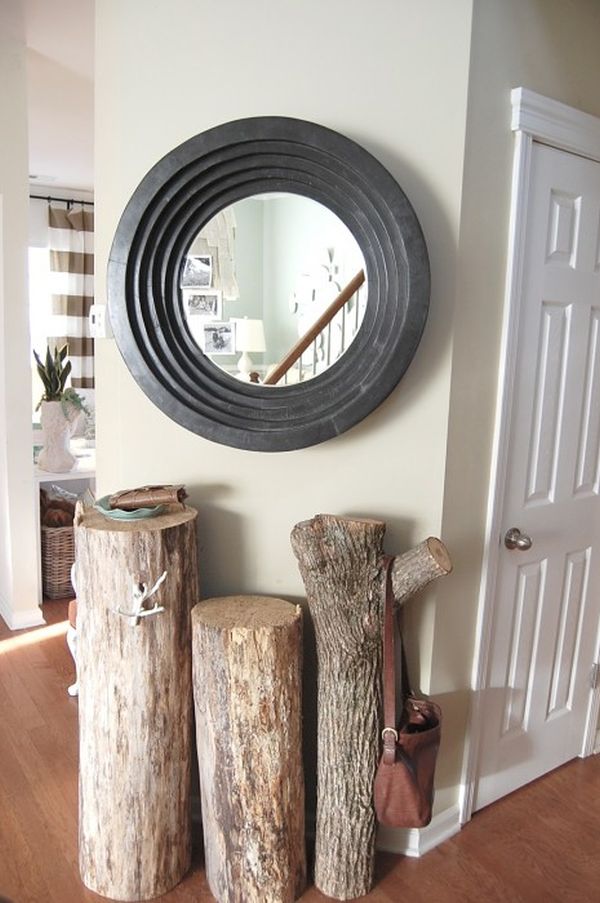 Functional Wine Rack
All wine lovers would definitely want to have this rack.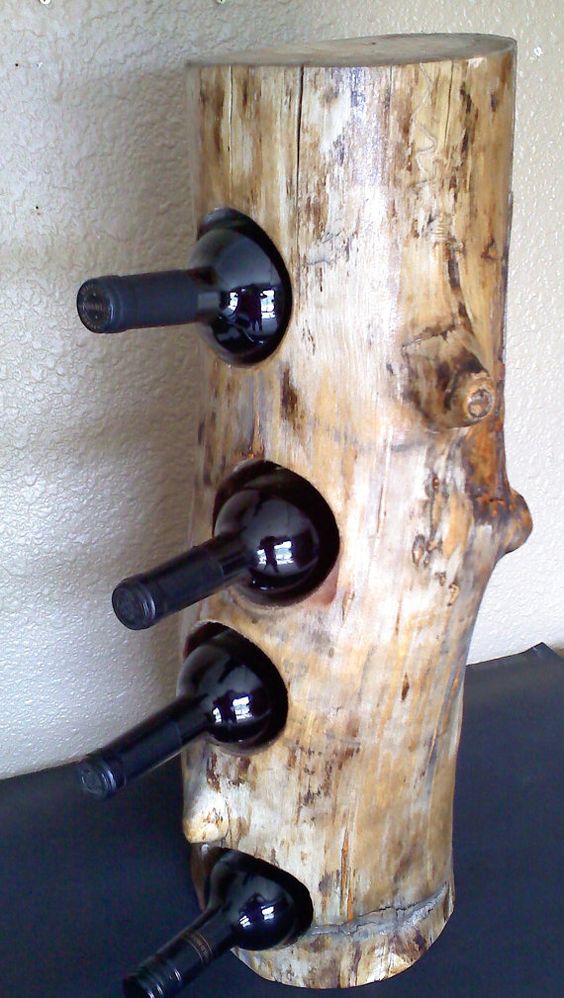 Tree Pot
You can incorporate a tree in your home and plant it in a stump pot.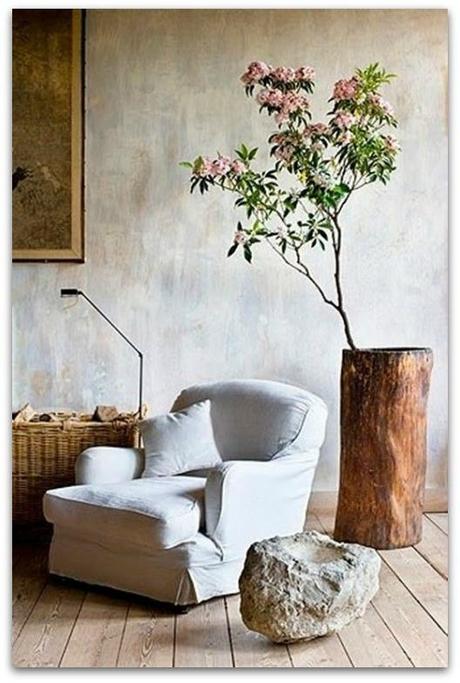 Fascinating Sink Design
For more unique and interesting bathroom look, see the idea below.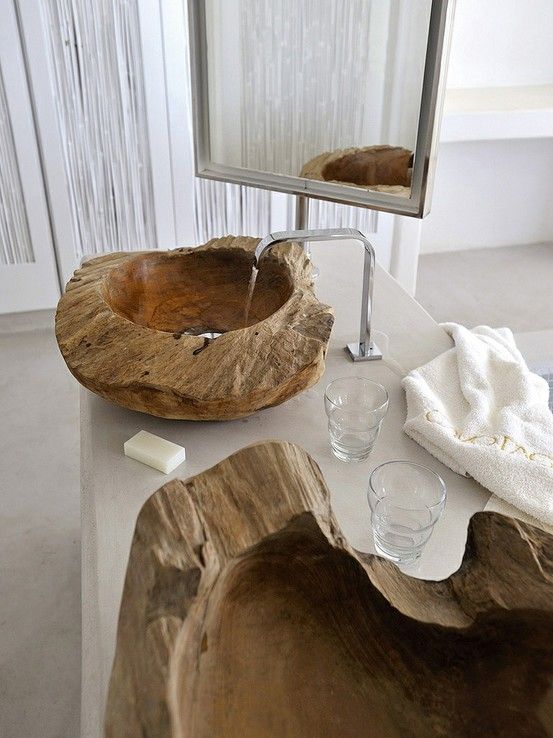 Awesome Cake Stand Idea
If you don't have a cake stand, then you should definitely try to make this cheap, yet marvelous idea.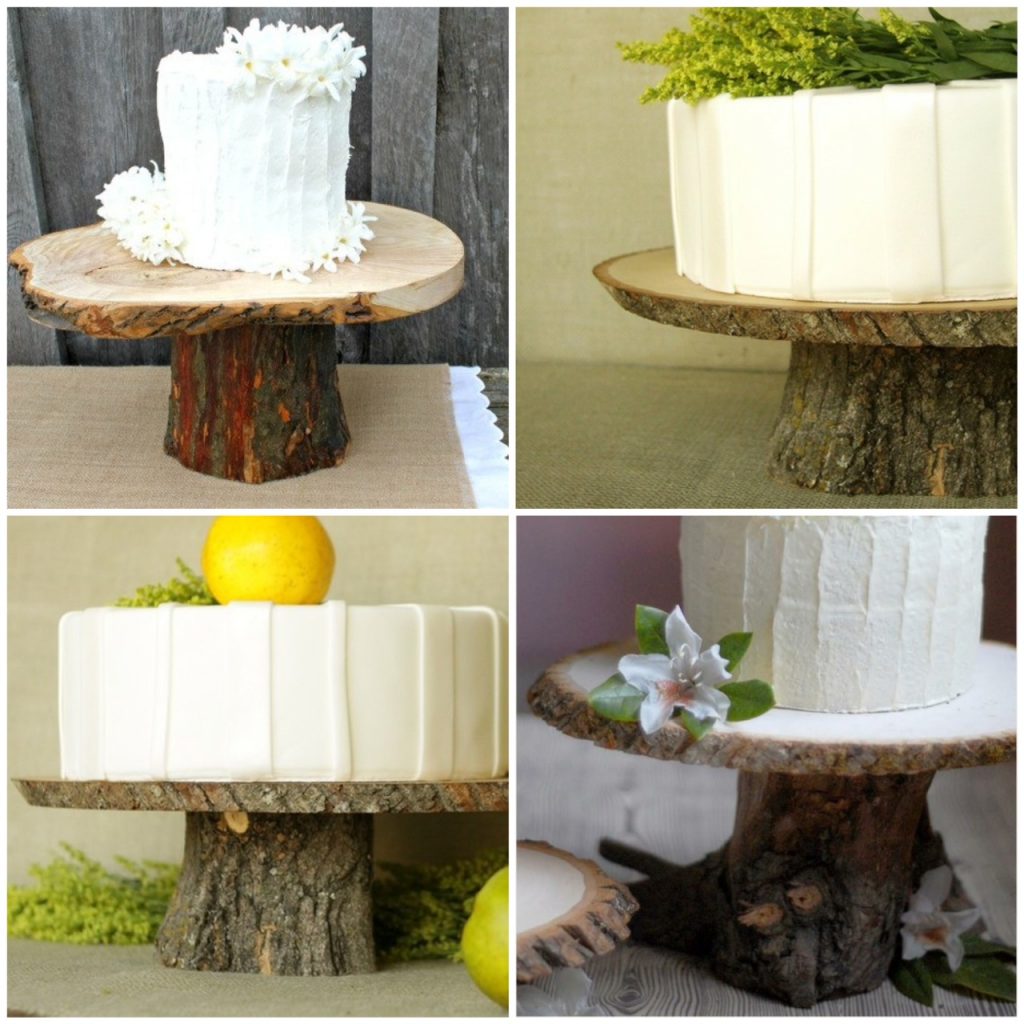 Adorable Flower Pots
You can decorate the windows in this way. The idea is magnificent, isn't it?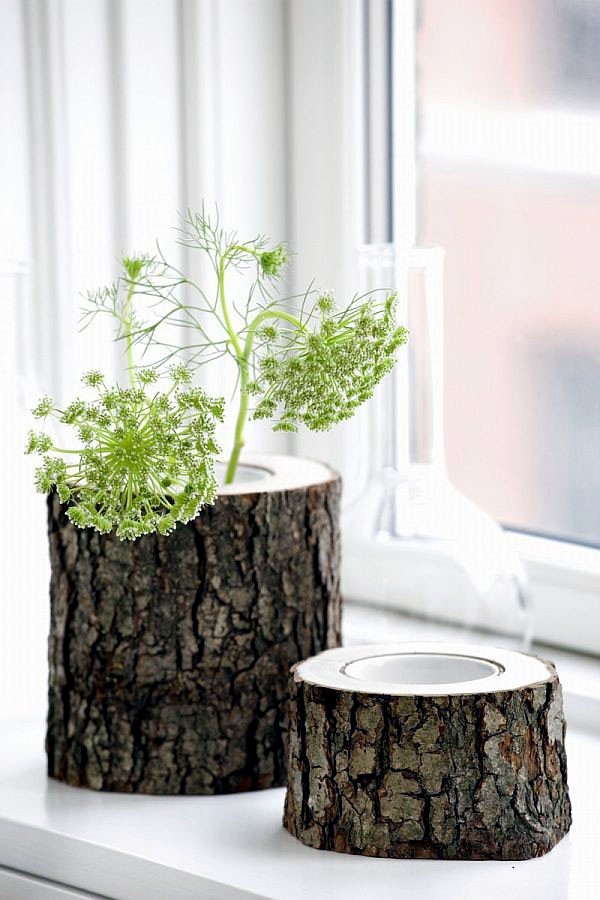 Chairs
And what about making chairs and adding rustic touches to your living room?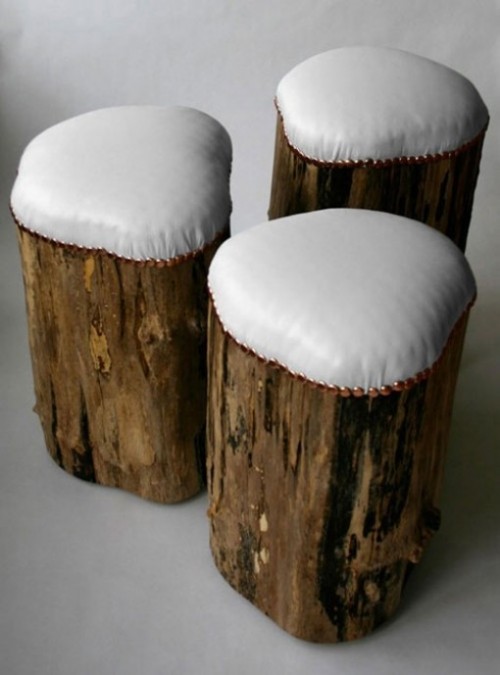 Stump Tray
You can make lovely trays out of stumps.