Choosing the right color scheme for your bathroom maybe quite tricky for you, but that is why we are always here for you to get you inspired. So, here we are today with several purple bathrooms that will make you add this royal color in your bathroom too.
This vibrant color is a symbol or royalty, luxury and sophistication and whether you choose to use it as a base color or only for details will for sure turn any room into a royal retreat. It can be found in versatile shades, from pale lilac and soothing lavender to mulberry and violet, so you will for sure find the right ones for your bathroom. Choose to use a single shade or several of the, or maybe even combine purple shades with other colors, such as black, white, silver, grey etc. Here are several such ideas to get inspired from. Enjoy!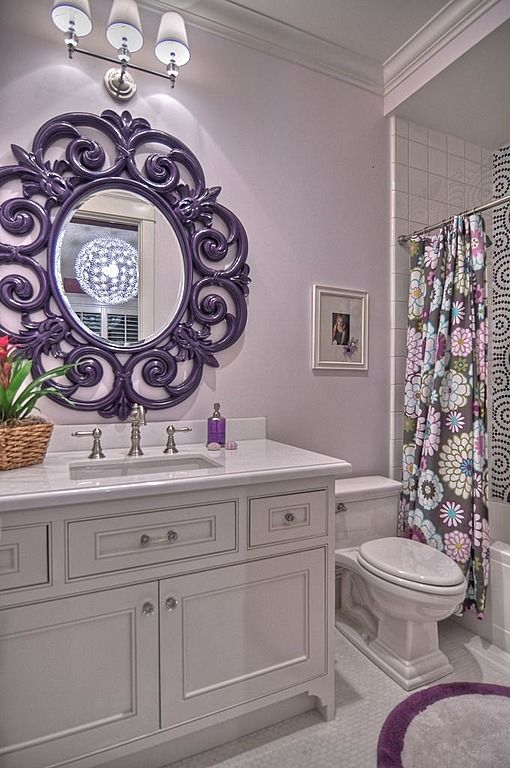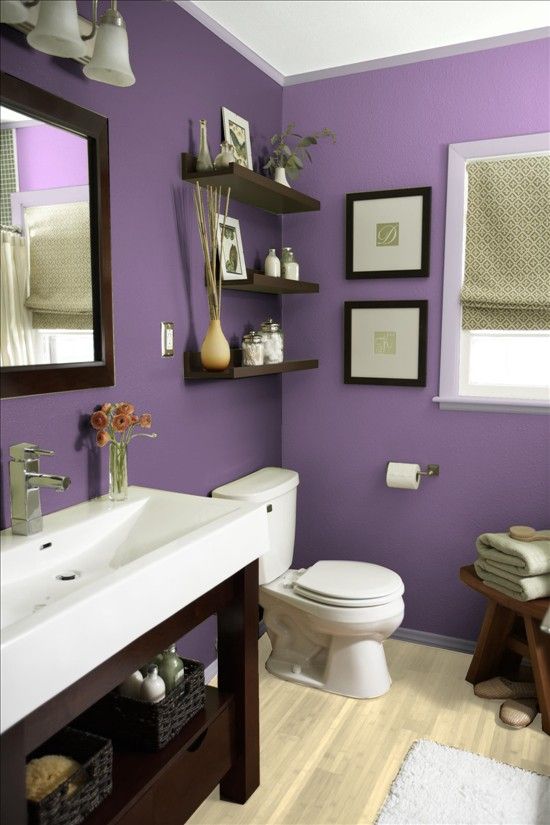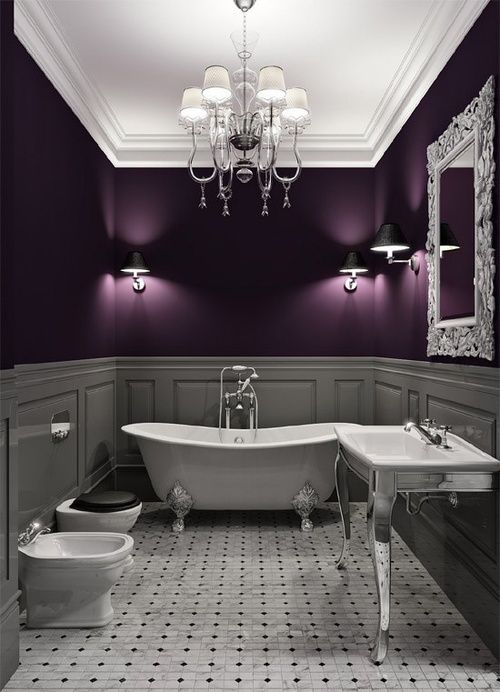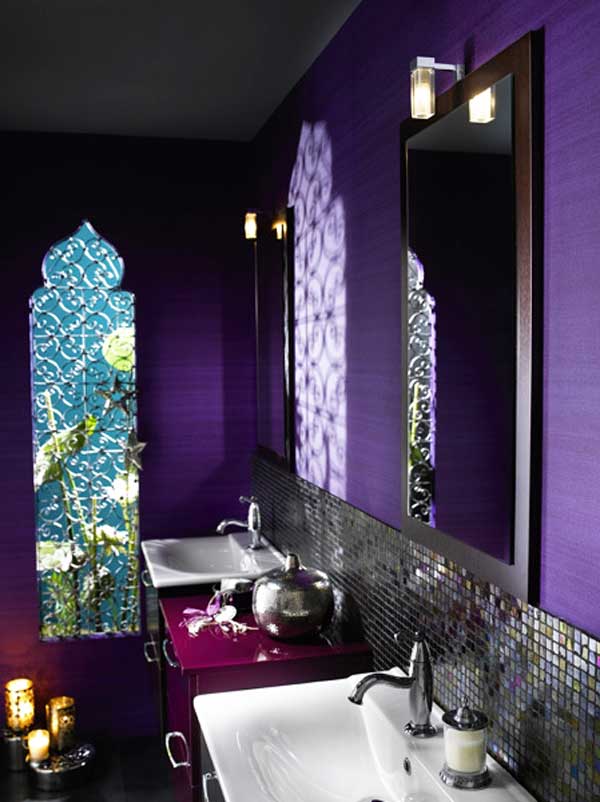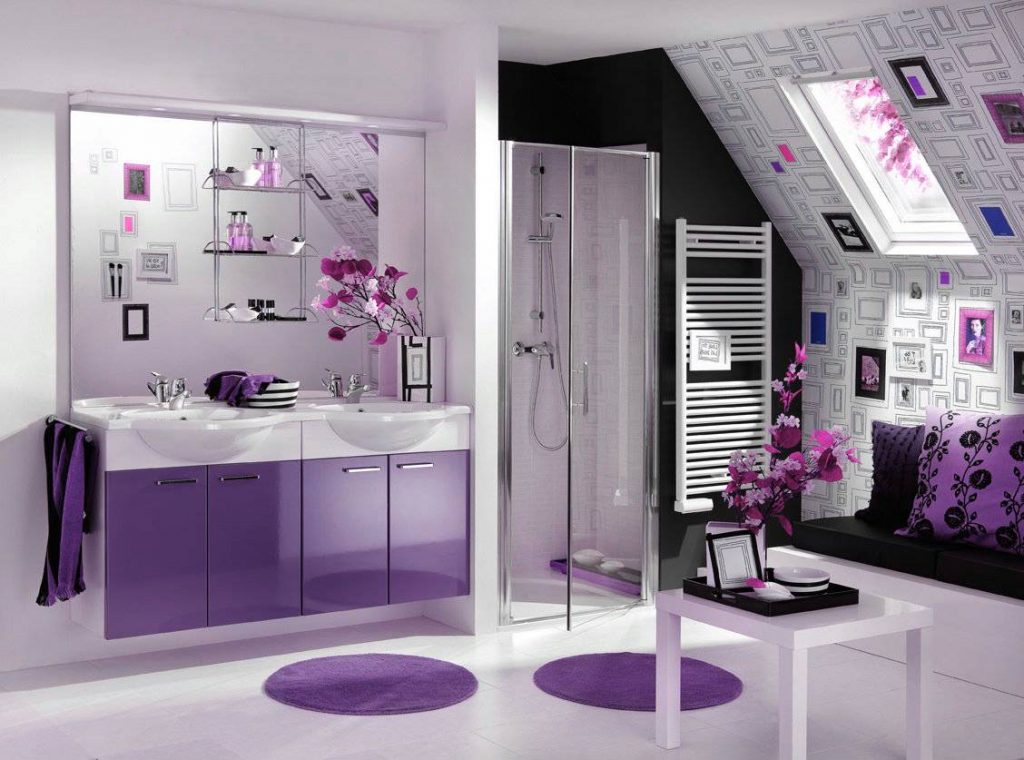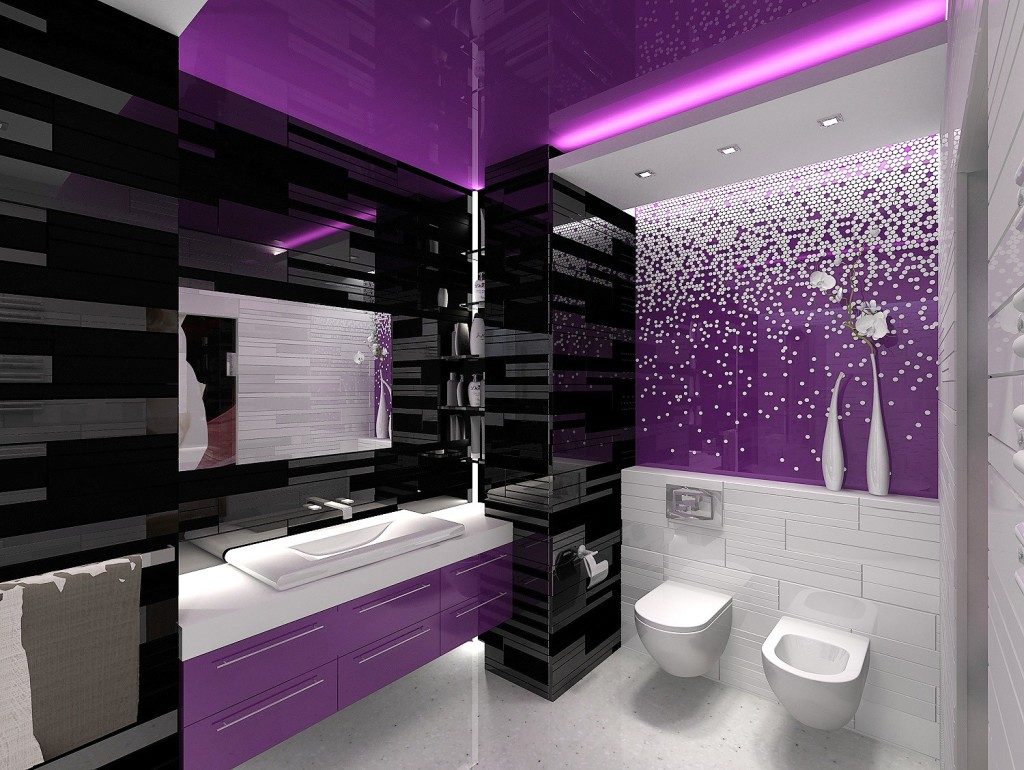 Find more purple bathrooms on the next page!