Knowing the right tips and tricks for efficient furniture arrangement can help you organize your home in the best way. So, today is your lucky day, because you are about to find some very useful tips and tricks. Let's check them out!
Living room furniture arrangement
There are different ways to arrange the furniture in your living room. One of them is to create a family gathering zone. You will love to gather with your family for a movie or a game night, so make sure to make the space comfortable, allowing family and friends to sit closely. Choose a focal point – a fireplace or a TV, and then orient your main setting toward it, arranging secondary seating pieces around the main piece.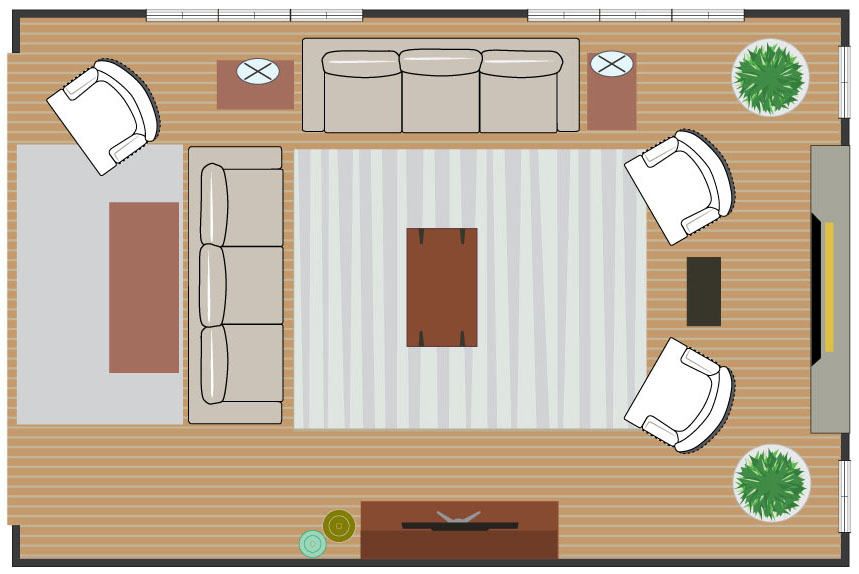 Another way is to create an activity zone. So, in an open floor plan try to divide the space into different activity zones with furniture placement. For instance, you can place a small table and a pair of chairs at one end of the room around a fireplace.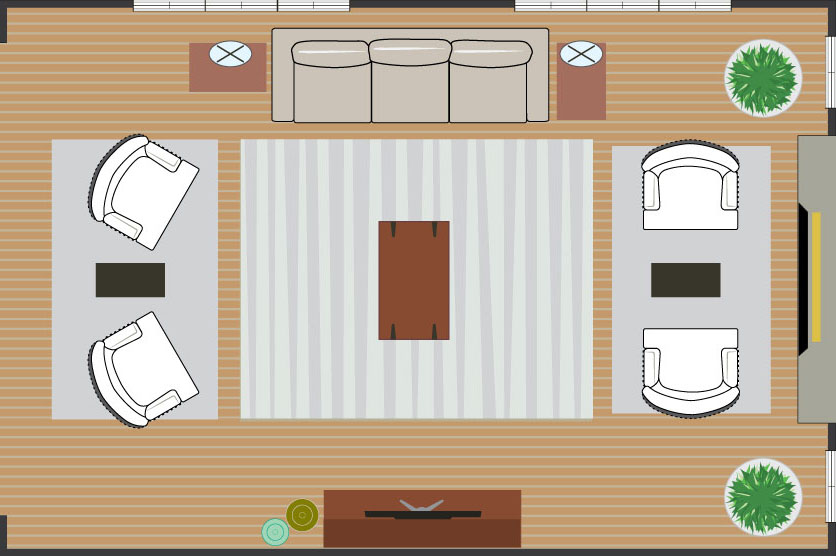 And one more way is to create a conversation atmosphere. Position furniture so that guests face each other and thus allow conversation to flow naturally. Also, add strategically appointed side tables and a central coffee table, so that drinks can always be within reach and the atmosphere can be more relaxed.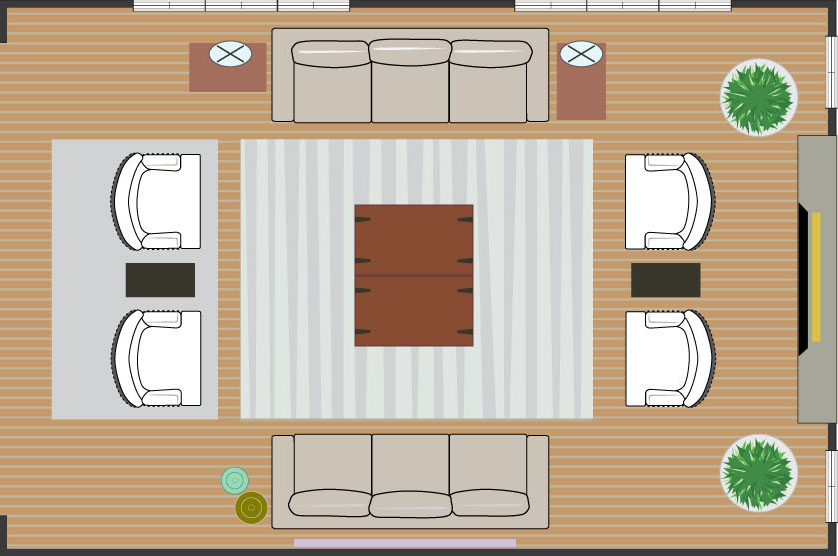 Area rug – dos and don'ts
The placement of the rug also plays an important part of the overall decor. As you can see below, all the furniture in the living room should be placed over the rug. And it is not advisable to opt for a round rug when you have a square arrangement of your furniture.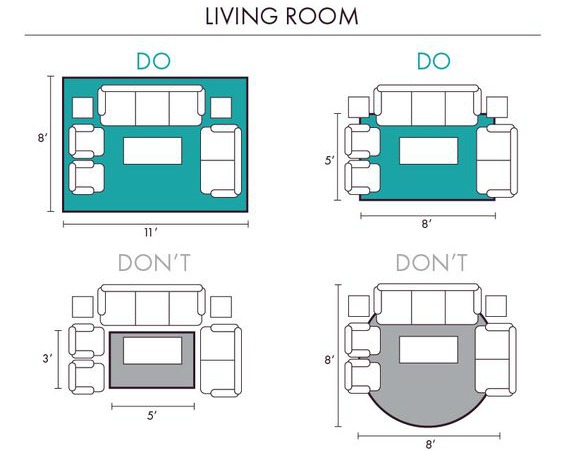 In the bedroom, the rug again should cover the whole floor. Or the only part that should be left behind can be the part underneath the nightstands. Here is how it should look like.
And for the dining room, if you have a rectangular dining table, then you should opt for one such rug. And if your dining table is a round one, then a round rug will be the best choice.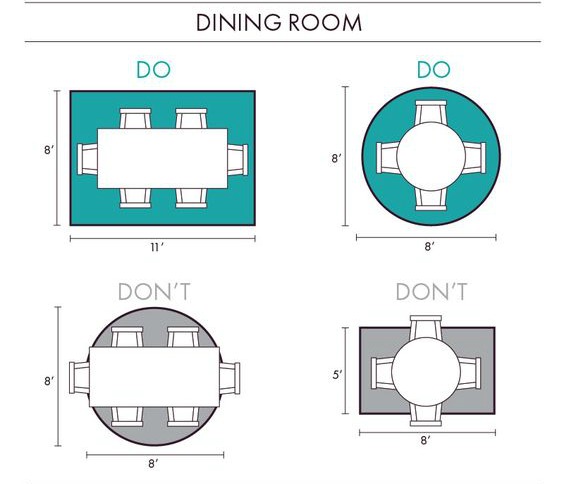 Find more tips and tricks on the next page!