If you are looking for a new piece of furniture for your home, but you don't want to spend a fortune, then I need to say that you are on the right destination. You don't need to go searching the department store, because there are million diy ways to to get a new item for your home. I found an idea that you can make yourself, easily and quickly.
SEE ALSO: HER RUG HAD AN UGLY STAIN ON IT, SO SHE COVERED IT WITH A PATTERN AND GRABBED THE SPRAY PAINT
The man who made this project, took the PVC pipe, some wood and a little bit of spay to make the most interesting and very modern bookshelf! He said that building this kind of bookcase is a budget-friendly solution when you want to customize furniture to fit your style and personality. Plus, it didn't take much time and look awesome.
The first step is to gather all the pipes and wood to assemble the shelf, and then cut everything to the correct measurement. Then try to attach all the pieces together using PVC cement.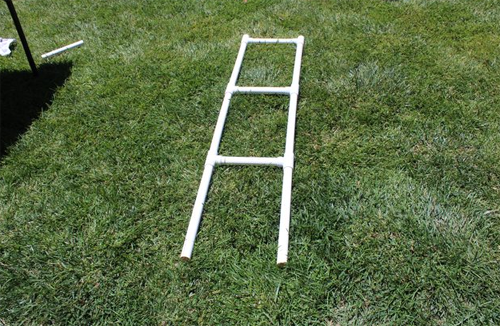 When the cement dries, paint the whole thing to hide the fact it was made out of plumbing supplies. You can spray paint the shelf any color you like. He used black, because he wanted to add industrial touches to his home.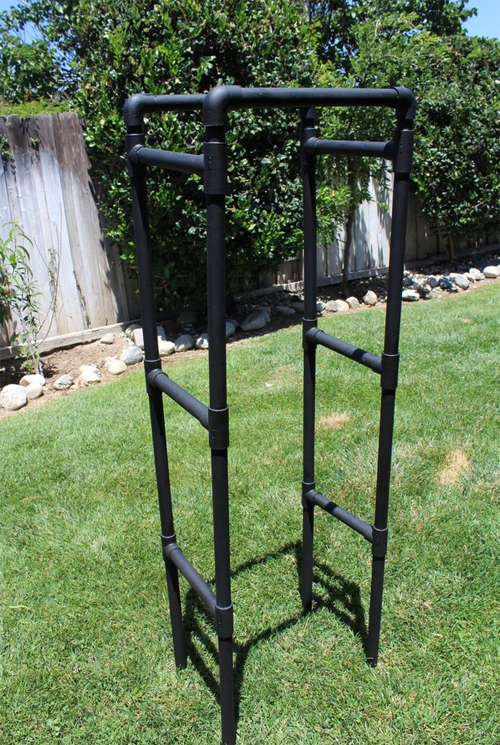 Finally, it is time to add the shelves. He made them out of wood to create a contrast against the black pipes. Once the wood is all stained, drill them into place.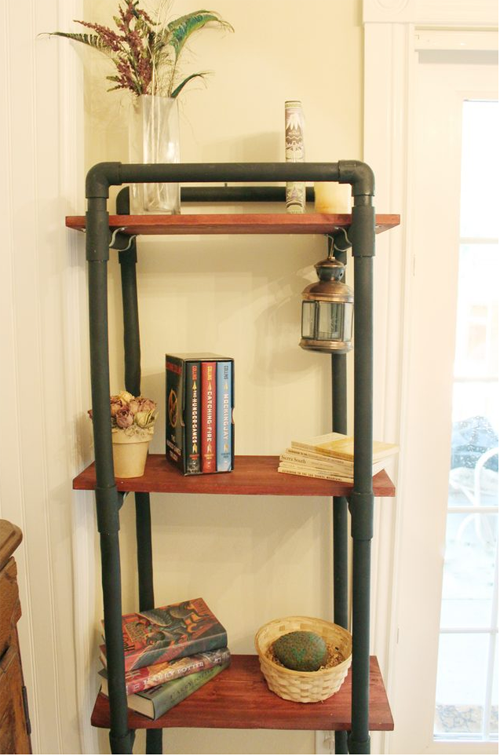 When all three shelves are finished and in place, the project is complete! You can place it wherever you want and decorate it with items such as books, flower vases, candles, and other decors.