Color brings a personal note to the space. It reflects you and your personality. Jewel tones are associated with luxury and prestige. And they are perfect if you want to achieve a glam and elegant  look in your home. Hues like sapphire blue, amethyst purple and emerald green are present in all aspects of the interior design.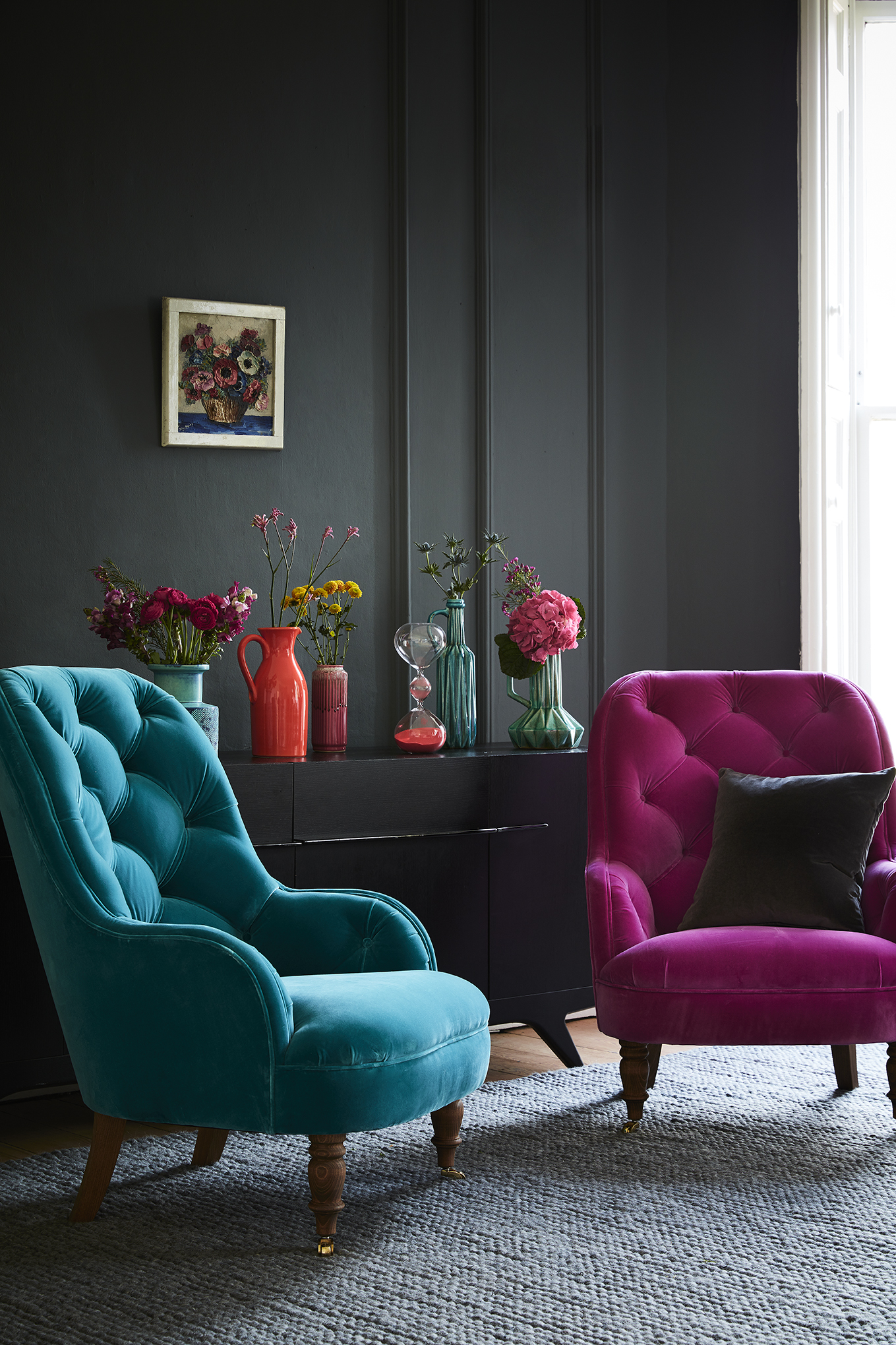 How to implement it?
As you are able to see, the jewel tones are everywhere. Furniture and walls, both at the same time embrace the beauty of these rich colors. And you can do various combination between the jewel tones. The living room below features an elegant combination of sapphire blue and emerald green. It is dark, dramatic and "alive" at the same time. If you think that these colors might appear dark, then the designers would advice to put proper lighting. It will bring the needed warmness to your home.