Mix Textures
This is a nice way to go. Mix together smooth, woven, and chain bracelets to add a bit of texture. This will result in a trendy layered look.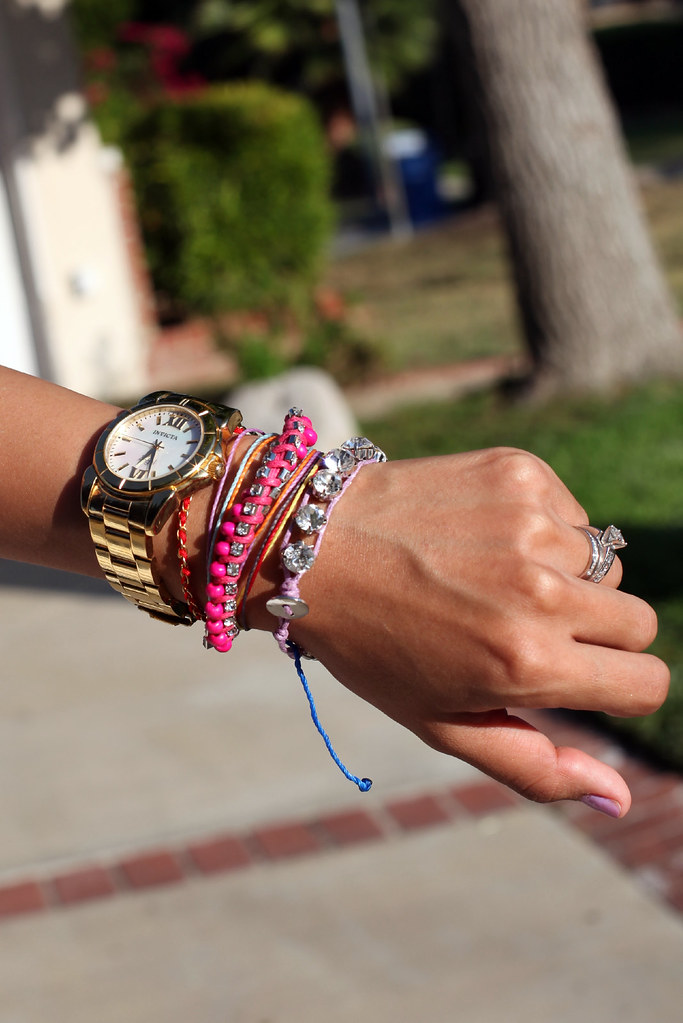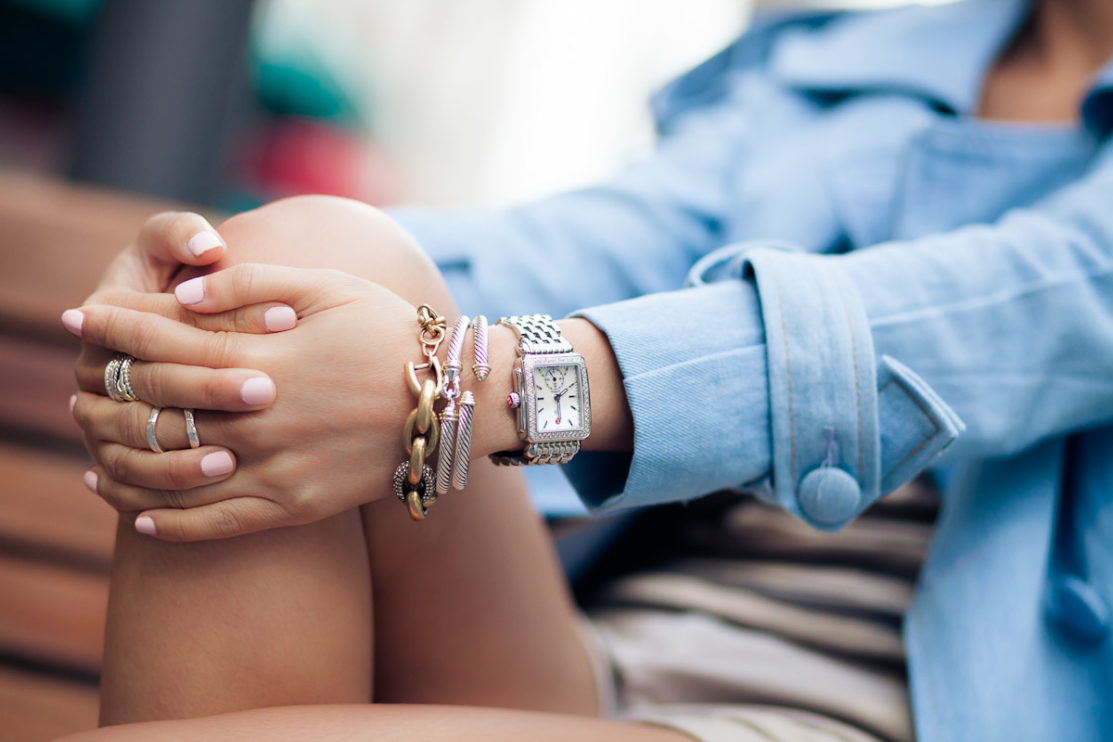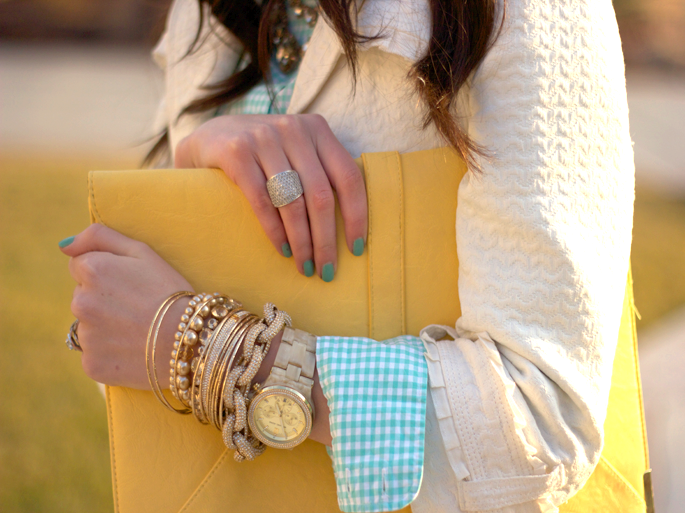 Minimalism Is Always Trendy
If you love minimal jewelry, then you might think that you will skip this trend. But, wait. It has something special for you. Minimal combinations of watches and bracelets are always accepted. This minimal watch is accompanied by three bracelets with a minimalistic design. This is a well-made combo that you will love. Every minimalist will fall in love with it!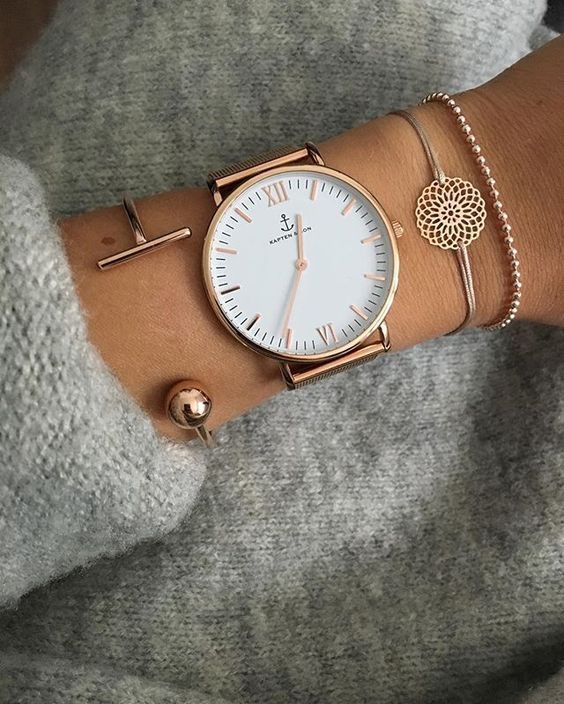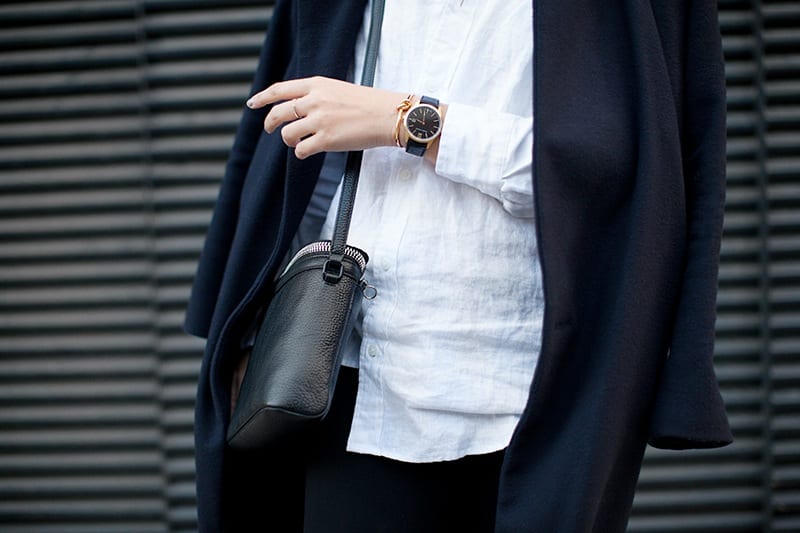 I know that you find this post really helpful. So, don't forget to share it with your friends too. I am sure that they will find it helpful as well!