Your home may not be big enough to have a spare dining room, but you will definitely need a dining area where you can gather with family for meals. And in case you think that a small dining room cannot be stylish, keep on reading to find some tips of how to make the most of it.
First of all, you will for sure need a dining table and chairs in it. Choose some smaller table, for instance a round one, since round tables can maximize the space. Such tables can often fit to four chairs, which is enough for you if you don't have bigger family. The chairs should be with a design that doesn't take much of the space. Minimalist designs are perfect for small spaces and also you should keep to a simple color scheme, preferably some lighter one.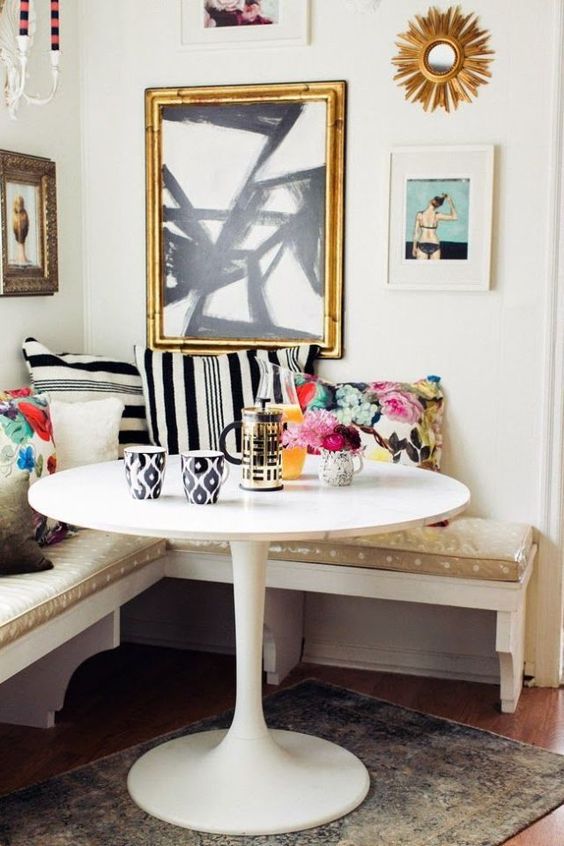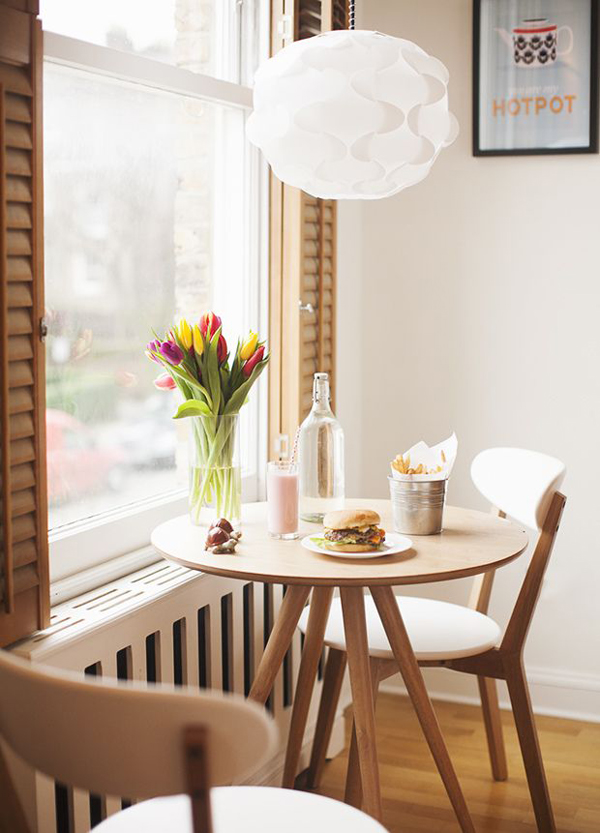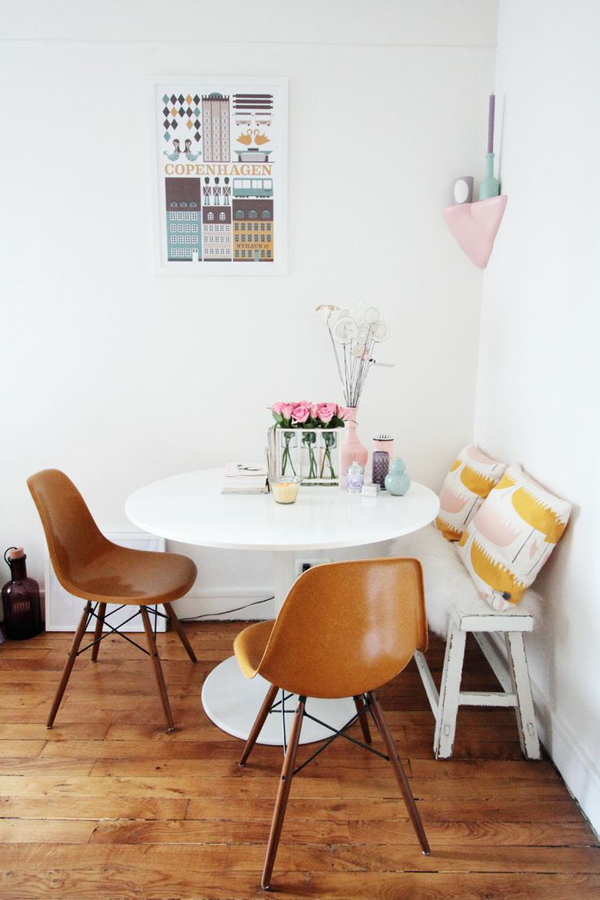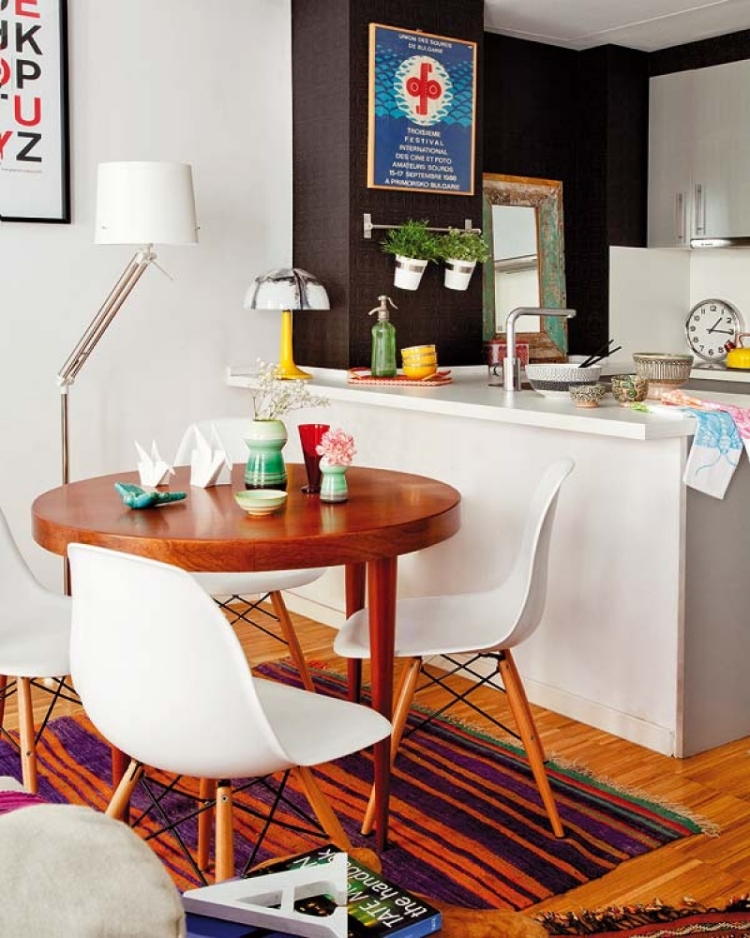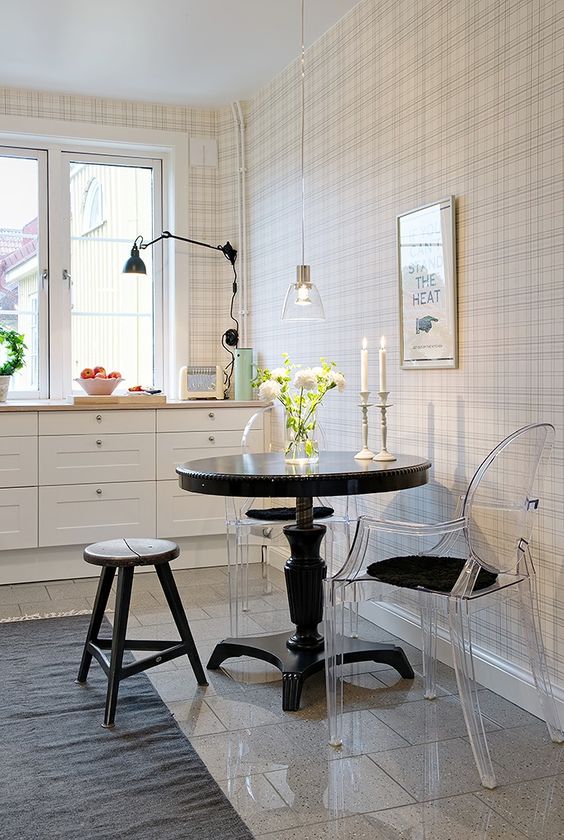 Find more small dining room tips on the next pages!