Round flower beds around trees
Yes, you can also make round flower beds around trees. This may not be difficult. You just need to trim away few of the lower branches to allow light to come under the tree. Don't make a raised bed, because it may harm the tree, but instead plant in holes to avoid damage to tree's shallow root system. And of course, don't plant large plants since they can grow too high even through the tree's lower branches.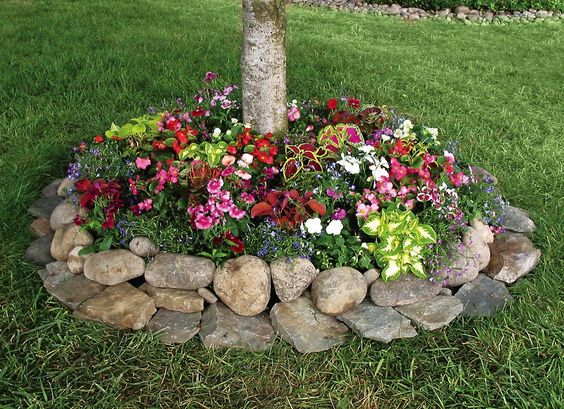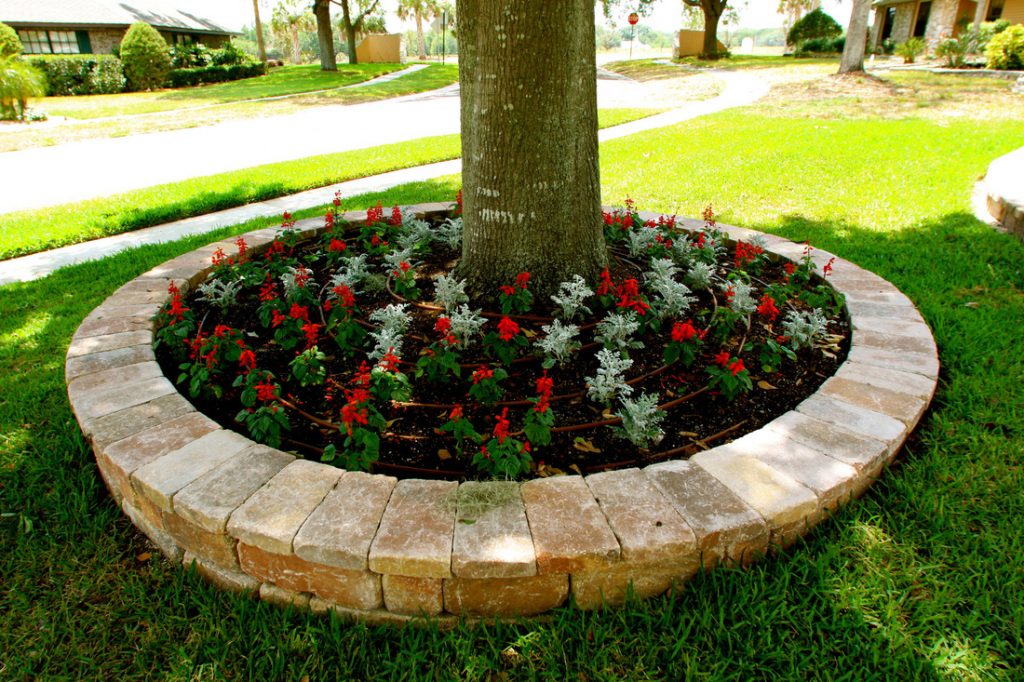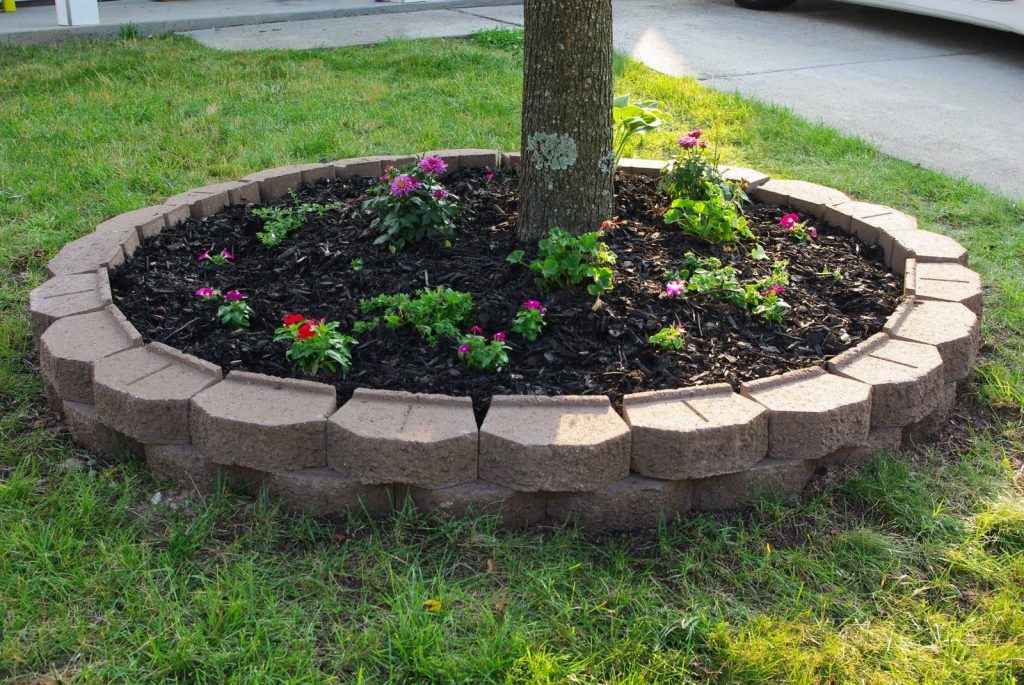 The best plants for this type of flower beds are some low-growing plants, such as: violets, lilies, primrose, wild ginger, daffodils, stone crop etc.
SEE ALSO: Outstanding Succulent Vertical Gardens That Will Catch Your Eye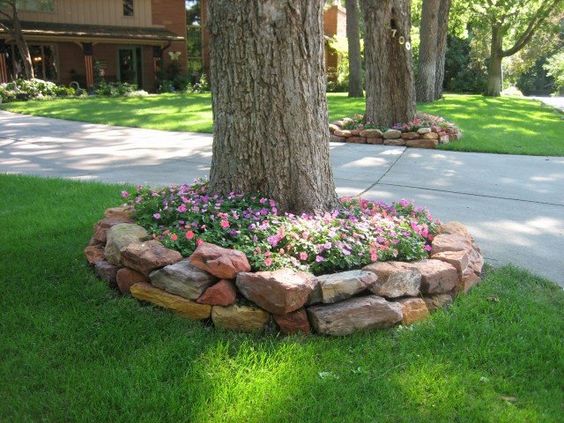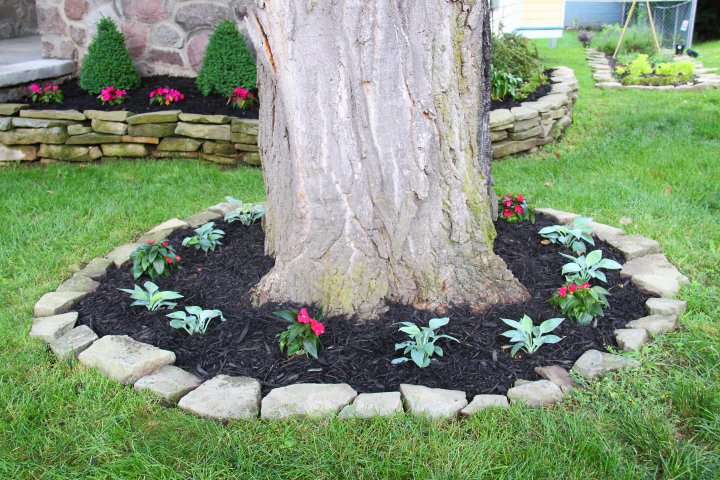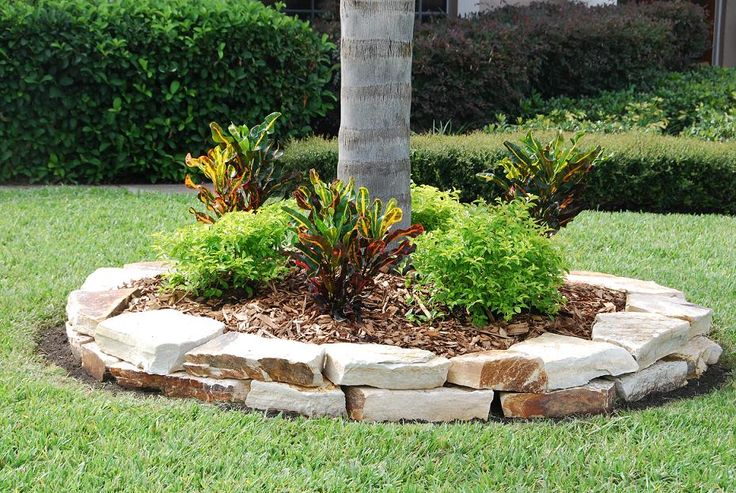 So, would you try to make some round flower bed and thus beautify your yard?