Flats and apartments are many peoples first foray onto the property ladder as they move out on their own and into space which they can call their own. Some flats and apartments are deceivingly grandeur in size, however, others are not with just two or three modestly sized rooms making up the floor plan.
Worry not, though, because a home is what you make it, regardless of who big or small it may feel when you first move in. There are plenty of ways you can alter the look and feel of your flat or apartment, transforming your humble abode into something that feel much, much grander.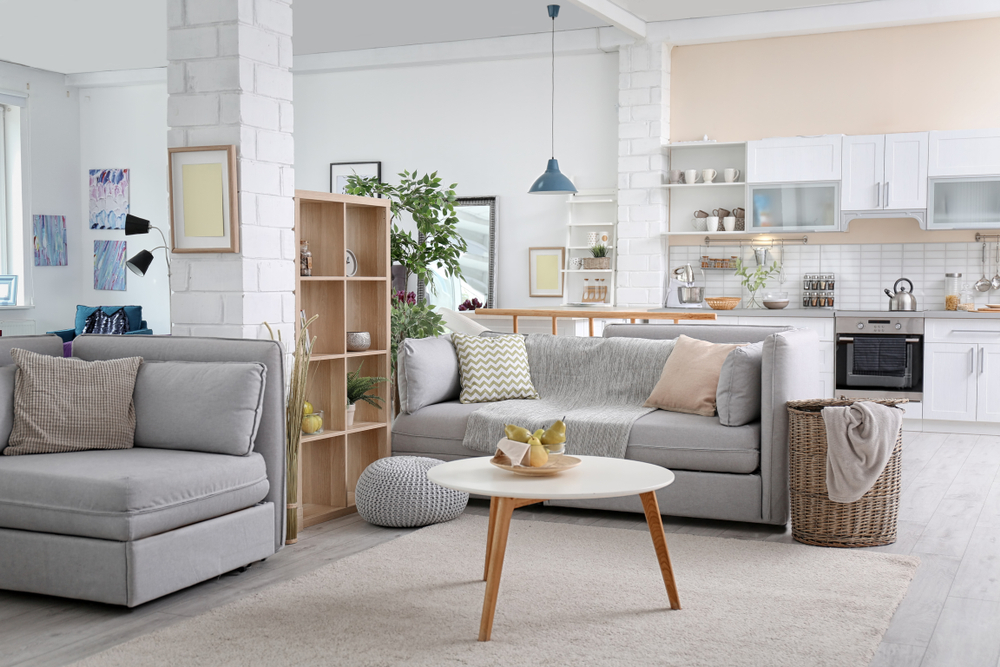 Large Mirror
One of the oldest tricks in the book is hanging a large mirror on the wall to fool you into thinking the room is bigger than it is. Walls can feel as though they are coming in on you, making you feel almost claustrophobic, whereas a mirror serves to break this up. If a large mirror doesn't take your fancy, hanging large prints on the wall will also have a similar effect, by making the wall look much longer than it is, therefore helping to make the room look bigger.
Terrace Garden
A terrace garden is not something that every flat or apartment is blessed with, but if you have one then you should certainly make use of it. Artificial grass can transform even the tiniest of terraces and balconies into a garden space that you'll love sitting at on those warm summer evenings with a glass of something cold. If you are lucky enough to have a beautiful view to look out on, then that's an added bonus you cannot afford to ignore. Invest time into decorating your balcony to inject some extra life into your home, as well as providing you with another space for you to relax and unwind.
Plenty of Natural Sunlight
By welcoming in plentiful natural sunlight into your flat or apartment, you make the space feel brighter and, thus, feel more open. Not only that, but natural sunlight will help you to cut down on energy costs by not having to rely on artificial lighting as much, as well as ensuring you are getting a healthy dose of Vitamin D. Dark spaces look and feel so much more cramped, which certainly does not make for a pleasant place to live in or invite guest round for food and/or drink.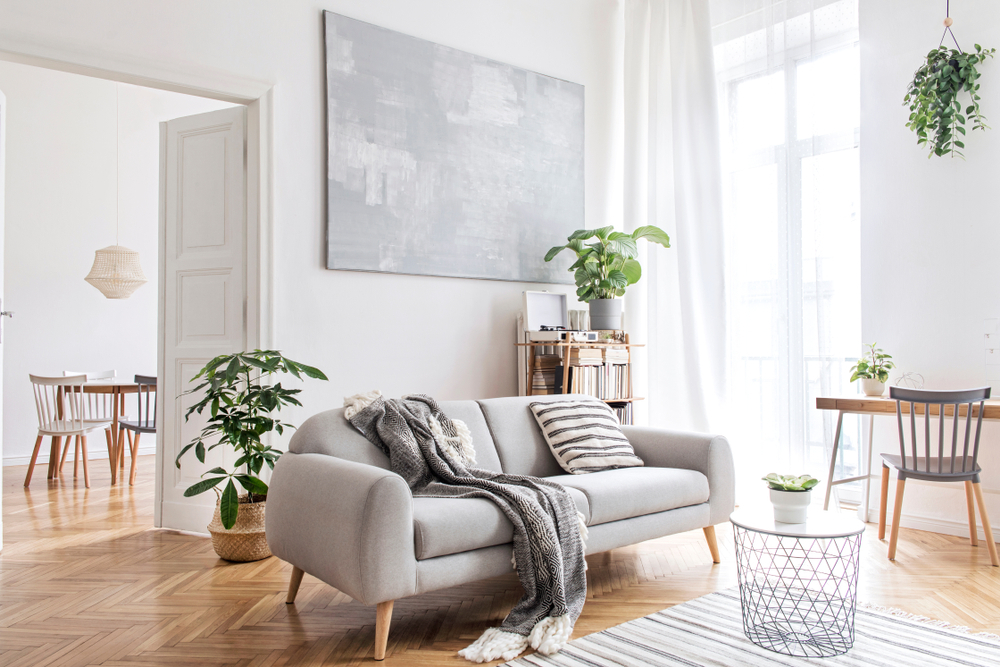 Don't Place Furniture Against the Wall
Furniture placed up against the wall will make your rooms feel smaller than if you place it away from the wall. Don't believe us? Try it for yourself and you will be pleasantly surprised. By pulling furniture, such and sofas and chairs, away from the wall allowing for space in front and behind, it creates the illusion of additional room. Of course, if your furniture is too big to pull forward to the point you have no space to comfortably sit on your sofa, it will not work. Invest in smaller furniture, such as a two-seater sofa rather than a three-seater, to create this effect.
Multi-Purpose Storage
Multi-purpose storage is a must-have piece of furniture for any home, especially flats and apartments where space is at a premium. Not only does multi-purpose furniture offer extra storage space, which saves an abundance of clutter taking him the sides and/or the floor, but it also takes away the need for clunky storage solutions. By incorporating multiple uses into one piece, you can save on space throughout the home.
These are just some top tips to make your home feel more spacious. By incorporating just a couple of the above suggestions, we are sure you will feel the difference straight away.