Light-colored rugs can definitely make the room look bigger than it is and they look really beautiful. But unfortunately, they can easily get dirty and you should be really careful, not to spill anything on them. Or in case you do, then you need to find the best way to clean it or maybe even cover this area somehow.
This is what Tasha from the blog The Good, The Bad and The Truth actually did when she got a coffee stain on her rug. She was tired of seeing that stain and decided that it will be better if there is less white space.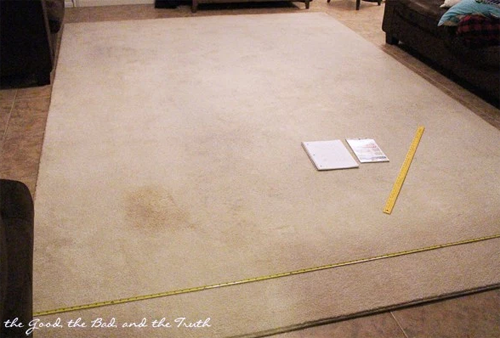 So, she decided to put a new pattern on the carpet. She found some spray fabric paint for upholstery which she chose to use. Tasha first cleaned the old rug and then laid out some duct tape to mark the chevron design.
She covered up the areas that she didn't want painted with paper. So, if you choose to do this project, you should also make sure to use a cover thick enough so that the paint won't leak through it.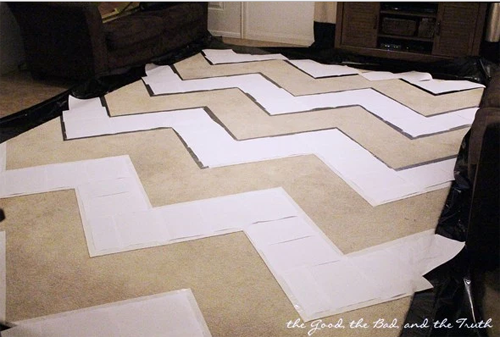 When everything was taped into place, Tasha then started spray painting. And just before the paint had dried, she pulled up the paper and tape. So, once the paint had finished drying, Tasha put in the new carpet back in her room.
The final result!
The final result is amazing – a brand new rug that makes a statement with its pattern and now half likely to get stained.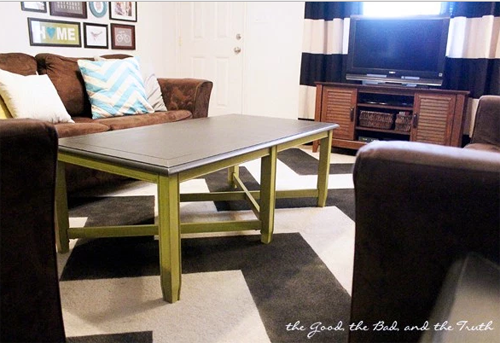 Find detailed instructions for this makeover, here!