Why choose pumpkins? They are affordable, easy to work with and can do wonders. You are free to get creative and let your imagination free.
Hint: When decorating, create a vignette with different sizes of pumpkins. That way, you will have visual balance. Use big, medium and small ones to make it look harmonious.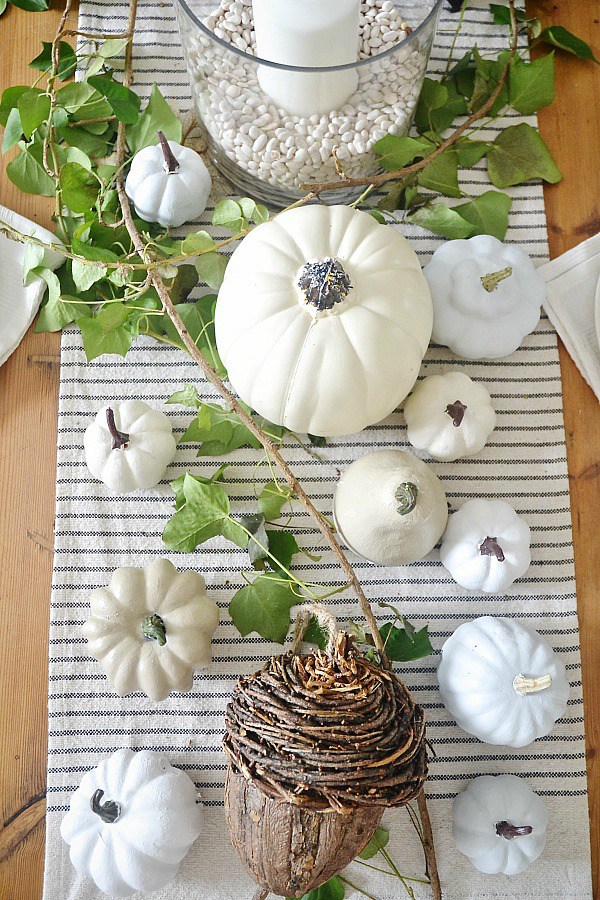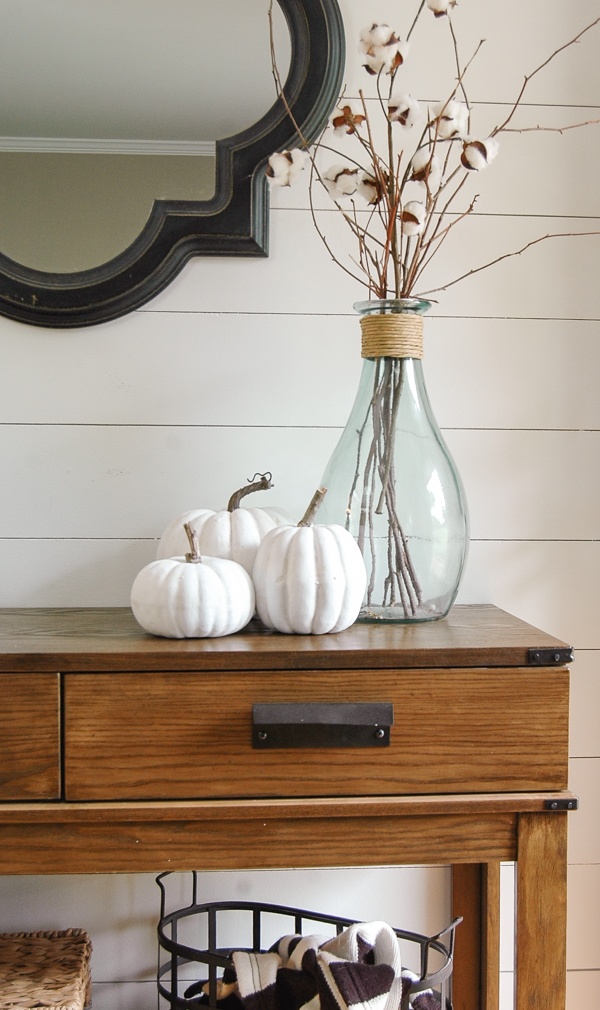 Pumpkins can make an excellent centerpiece for your table. As they are a symbol of fall, there is something special about the warm feeling that they bring. And you can never have lots of them!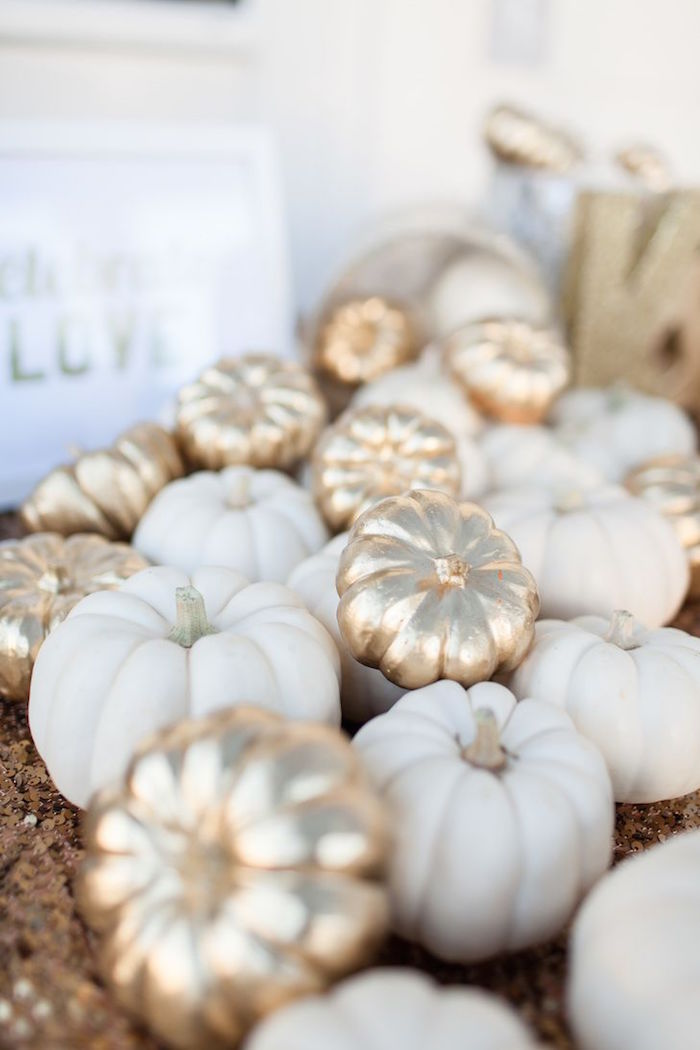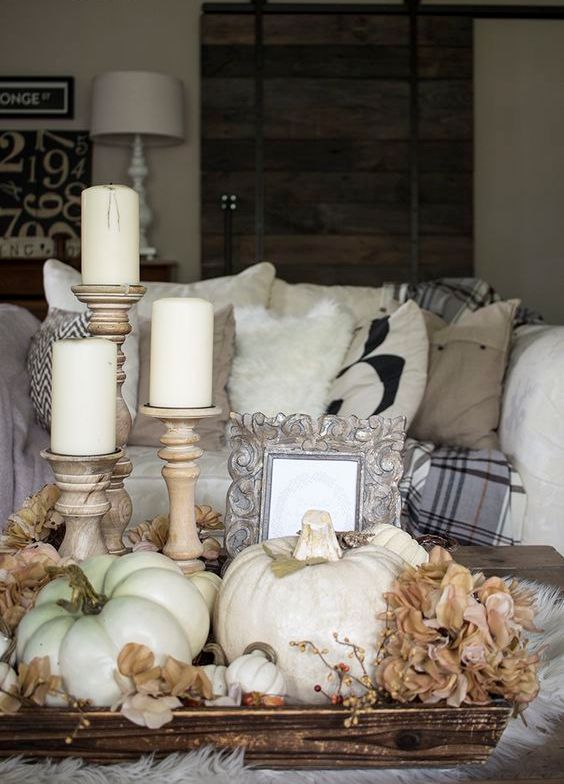 More: