Seems like hanging flowers is a very nice way to bring life to dull walls. My personal favorite is the flower decor made with a branch. Flowers are tied with a string and hanged onto it. This wonderful thing looks fun. And you can use any flowers you want. Fresh or artificial, it does not matter. Just make sure you have chosen vibrant colors. This will be the perfect decor for your bedroom. Instead of the ordinary headboard, make a floral one.
Or, check out the photo below. A whole wall covered with flowers look stunning.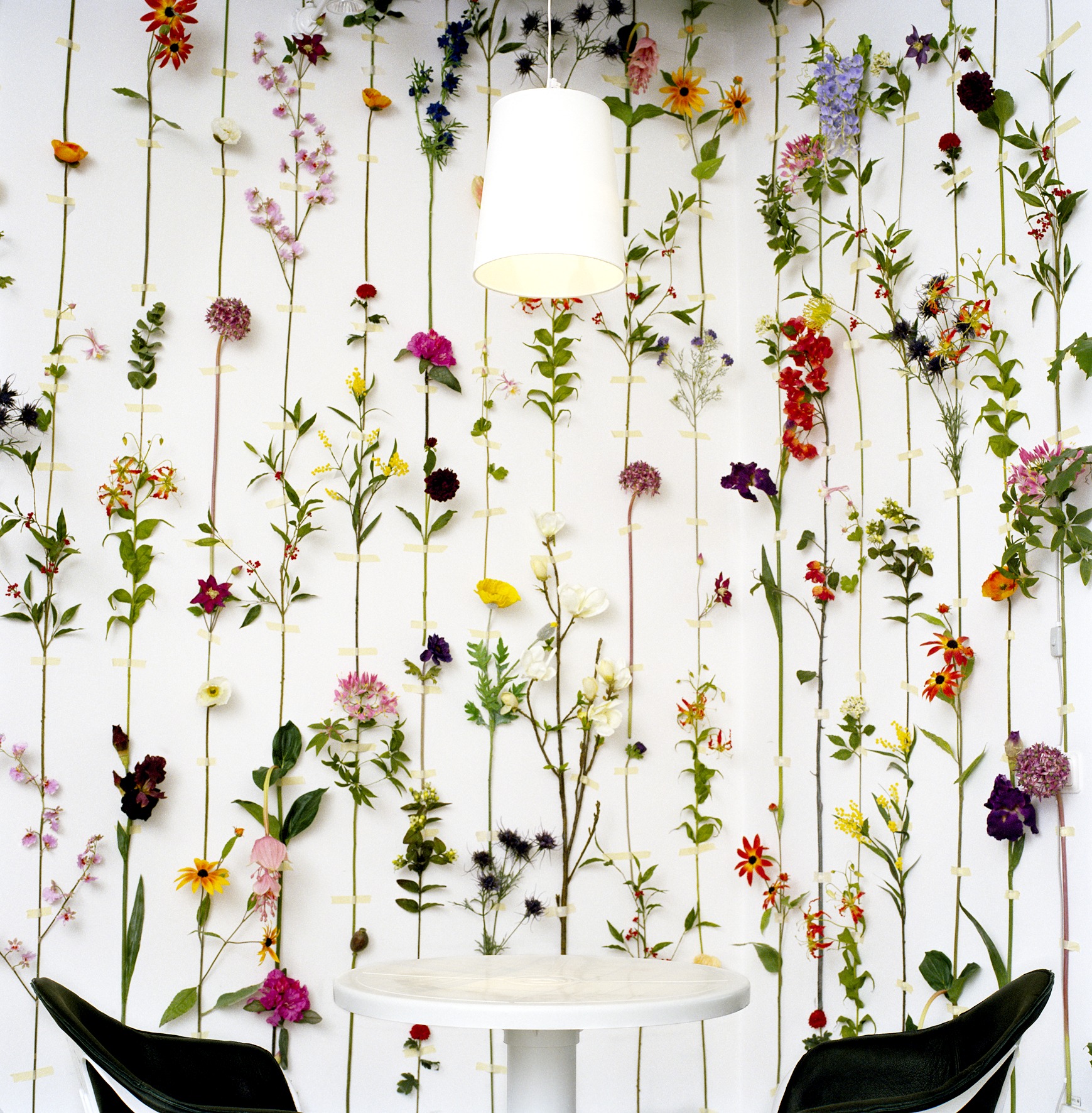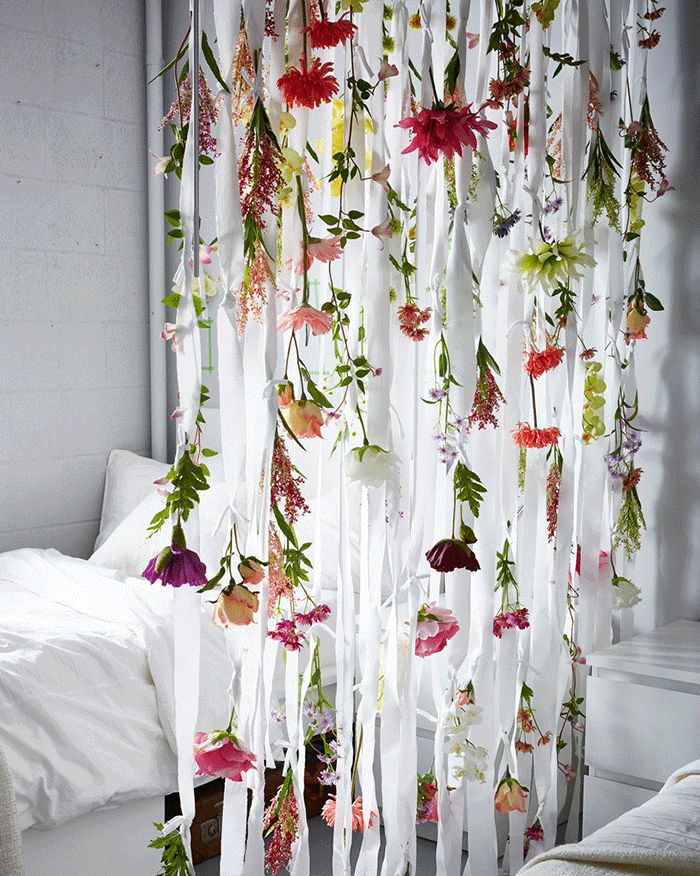 Dried flowers can be used for this project as well. If you want a vintage and more subtle look, then go for dried roses. These ones look wonderful. And you will certainly love the way they are hanged, using Christmas lights.