Having a jacuzzi in your backyard is definitely something to wish for. This is because it gives you the chance to relax after the long working day or at any time you like. So, seeing some outdoor jacuzzi ideas can get you inspired to add some in your backyard too.
And no need to worry if your backyard is a small one, because you can find the right jacuzzi to fit in that place. They can be quite versatile in shape as well as in design, including sunken, raised etc. You should find the best spot for it in your backyard and decorate it surroundings to make it look better. Make sure to add some privacy screens in your backyard, so that you can get the desired peace and relaxation.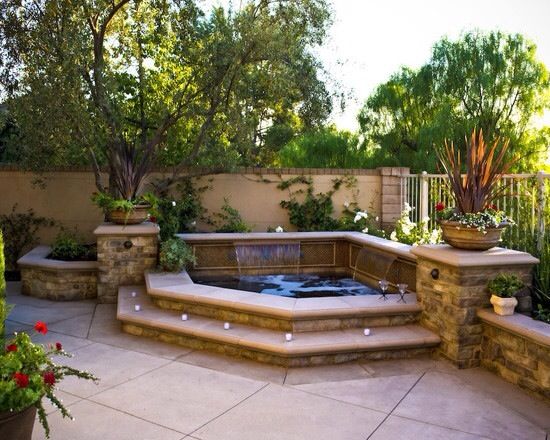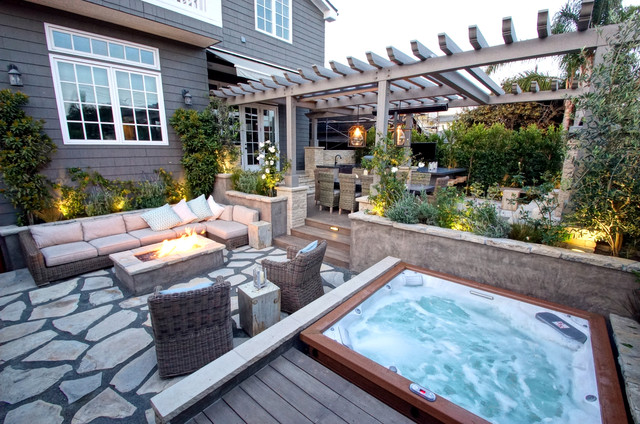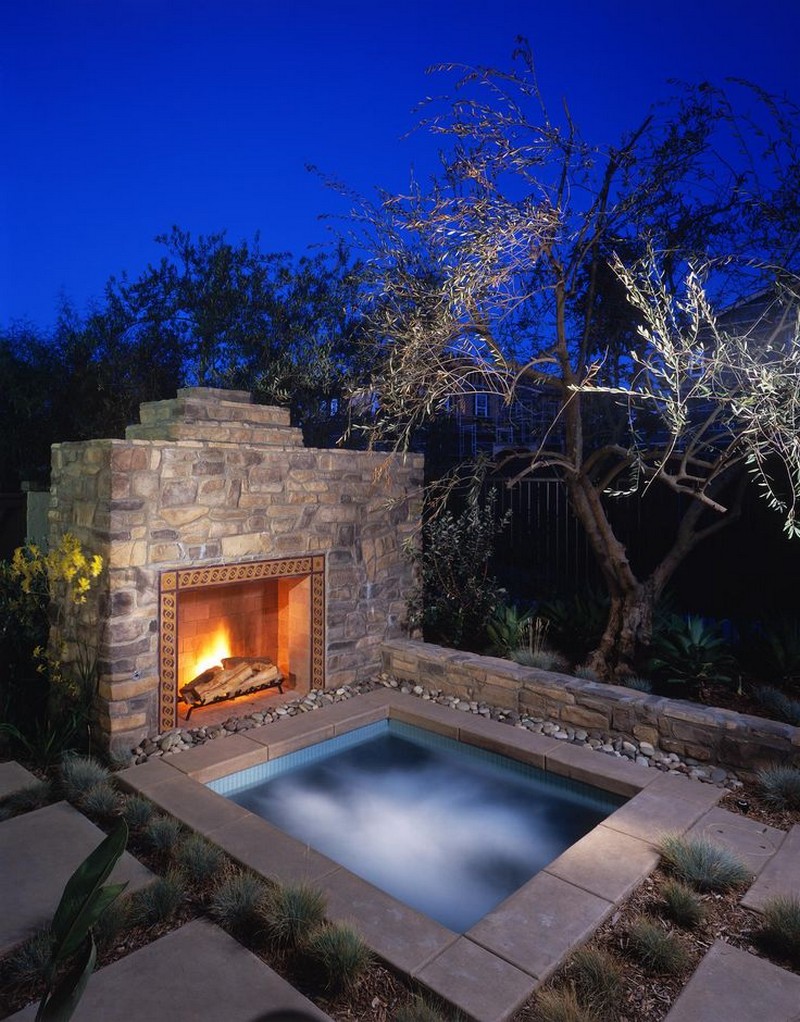 If you go for a deck jacuzzi, then make sure to add some steps to it. Add some lights to create a romantic atmosphere at night. Also, you can even had some seats right to the tun to make sitting and sinking in the tub extra comfortable.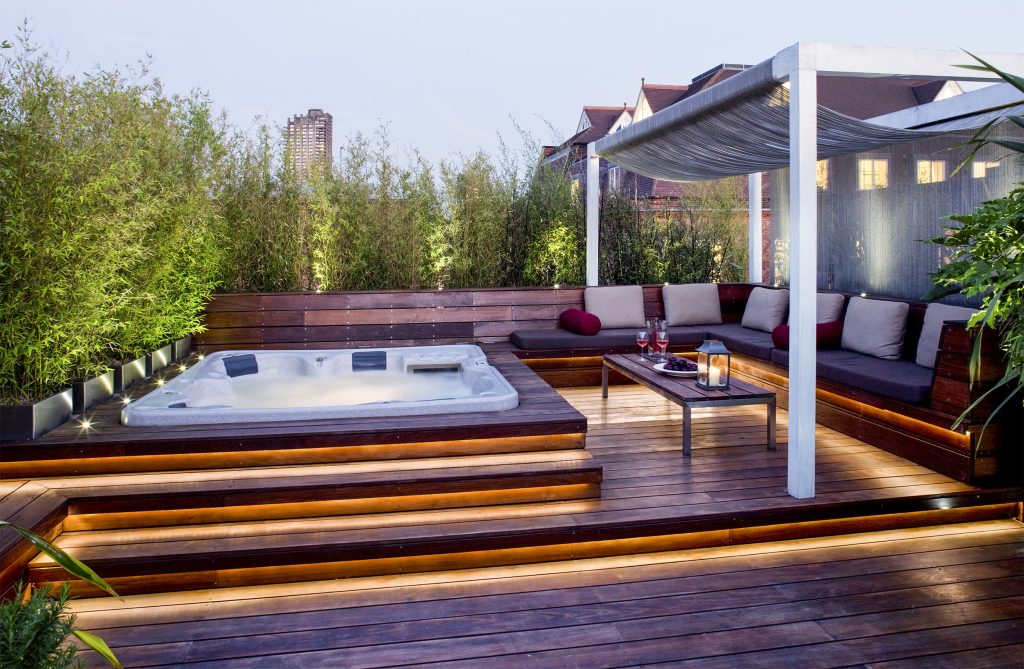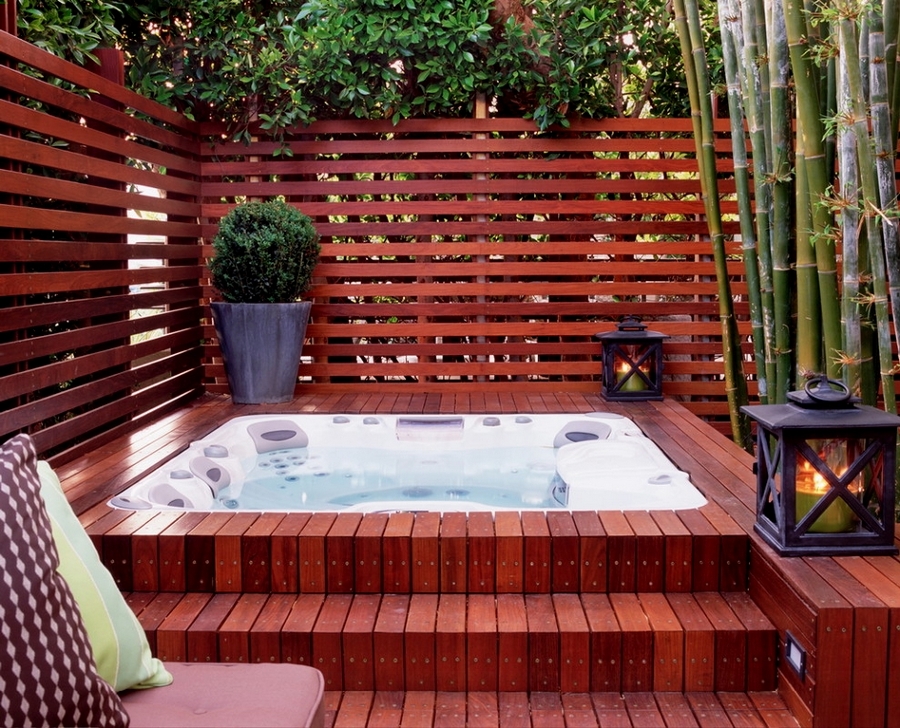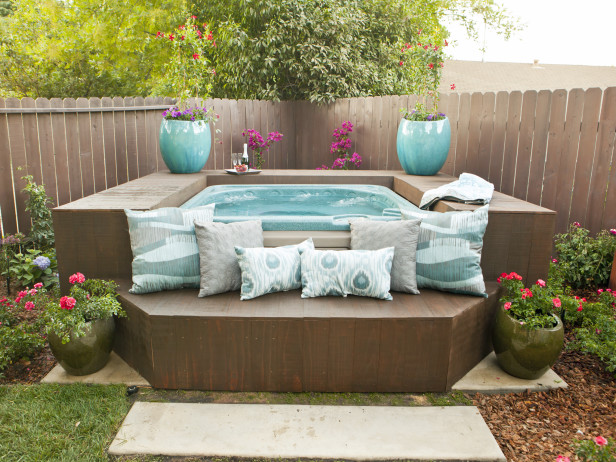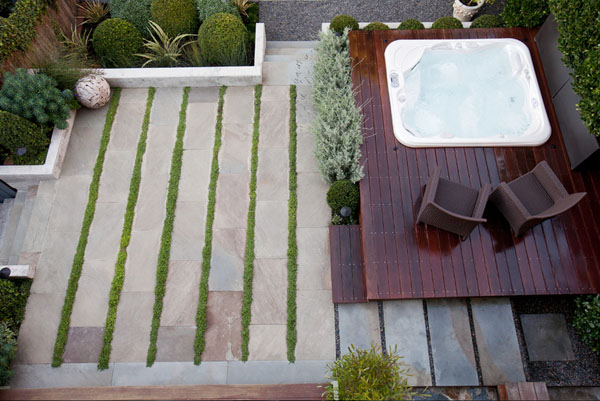 Find more ideas on the next page!