If you need to dig into the ground, make sure to call "Call Before You Dig Number". Someone will come mark the approximate location of any underground cables, pipes and lines so that you can dig safely. Once you dig your fire pit to the desired size, line the dirt walls with bricks or stones.
NOTE: When building a fire pit in your garden, make sure you avoid using wet stones. If you are using river rocks, be sure to give them several days of direct sunlight to properly dry.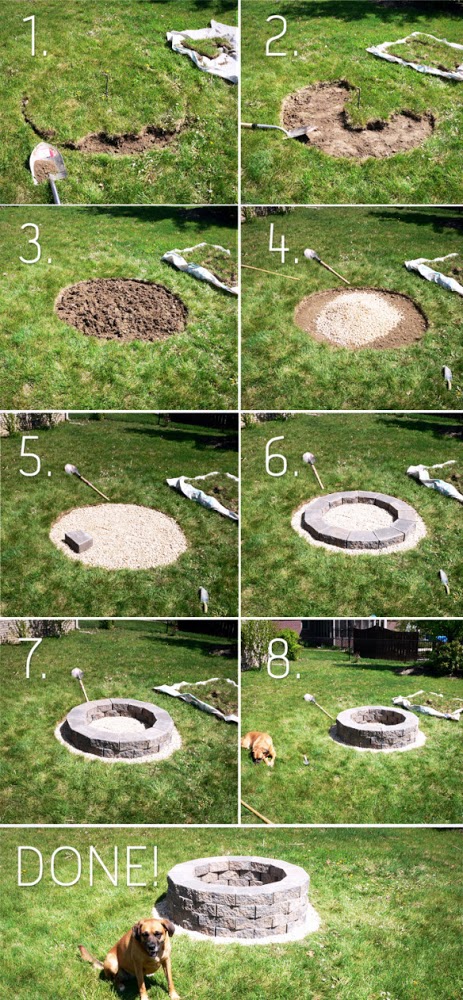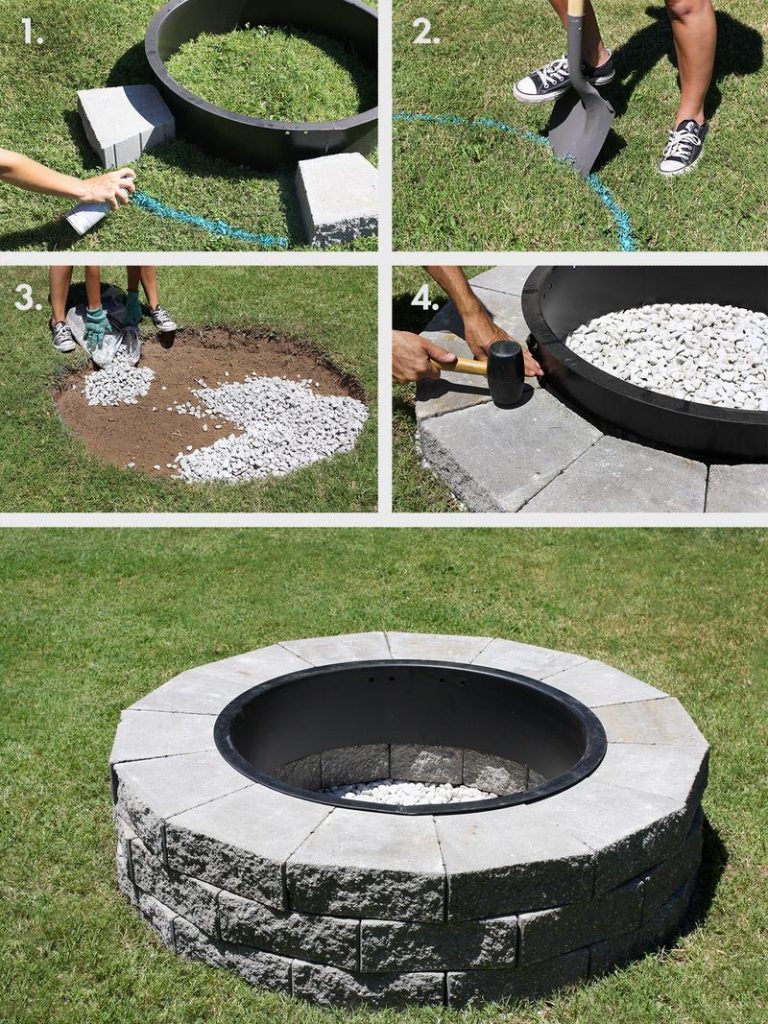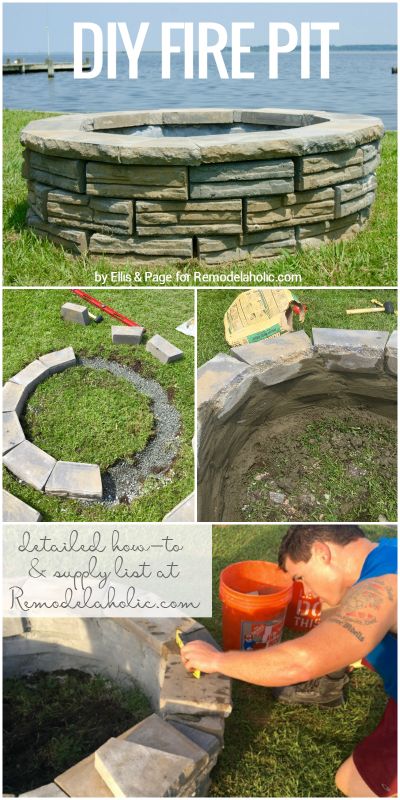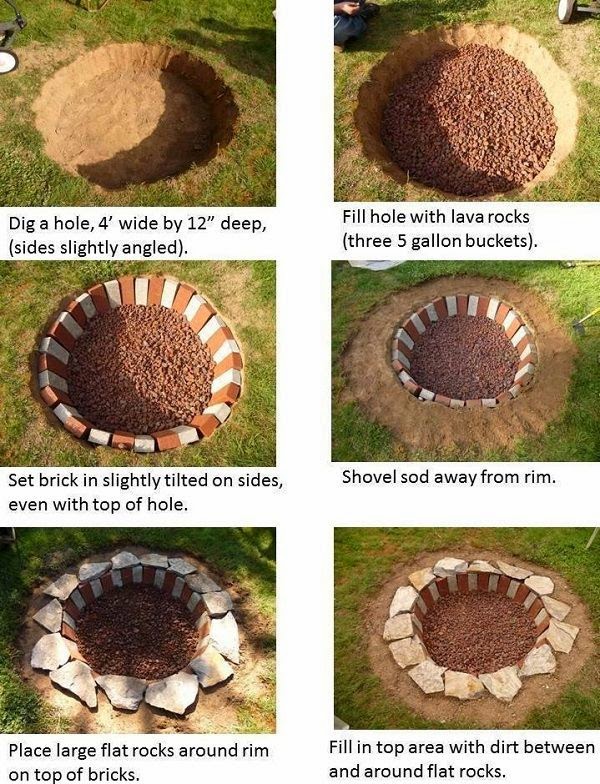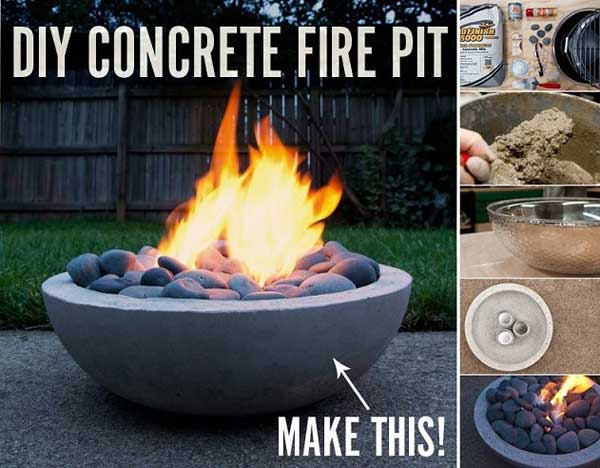 For more interesting fire pit design, instead of evenly shaped bricks, you use several unique rough rocks. No grass or other yard matter should be within two feet of your pit.
Do you like these fire pits? Share your comments with me!