Choose wall storage
Since you all have too many utensils, pots and pans, you shouldn't leave the walls blank. Add some shelves, or maybe some tension rod where you can hang and store some of the kitchen items.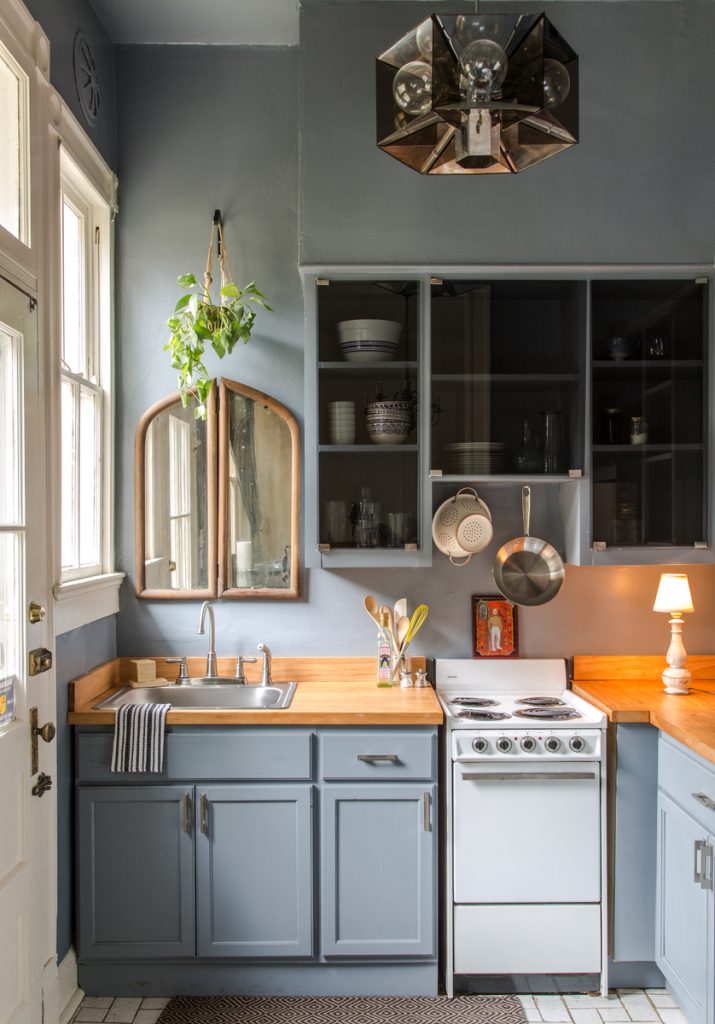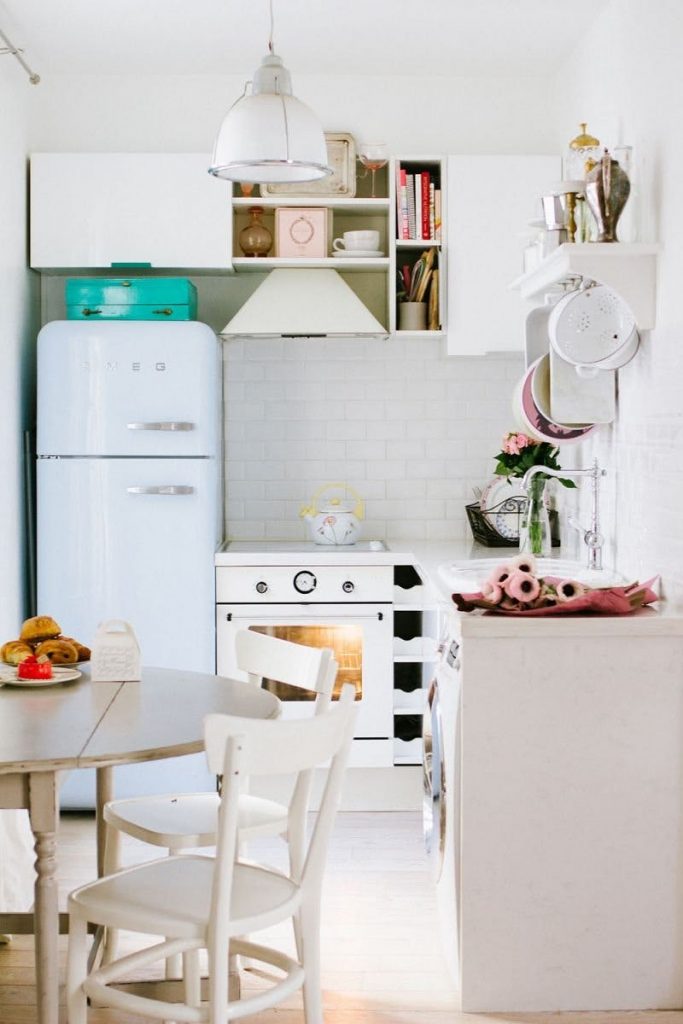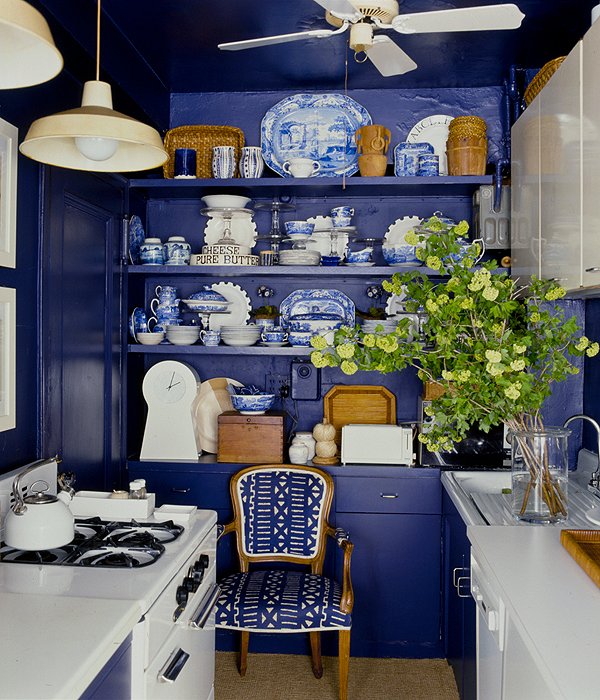 Choose some space-saving furniture
If you want to add a tiny island or a table in your kitchen you can look for one with a space-saving design that can be easily pulled back when you don't use it. And when adding some chairs or bar stools, you can choose acrylic ones, since they will visually make the space appear bigger than it is.