Don't forget the corner space!
Since there is not too much space in a tiny kitchen, you shouldn't leave the corner space empty. Instead, choose some such shelves, drawers or maybe even a corner sink.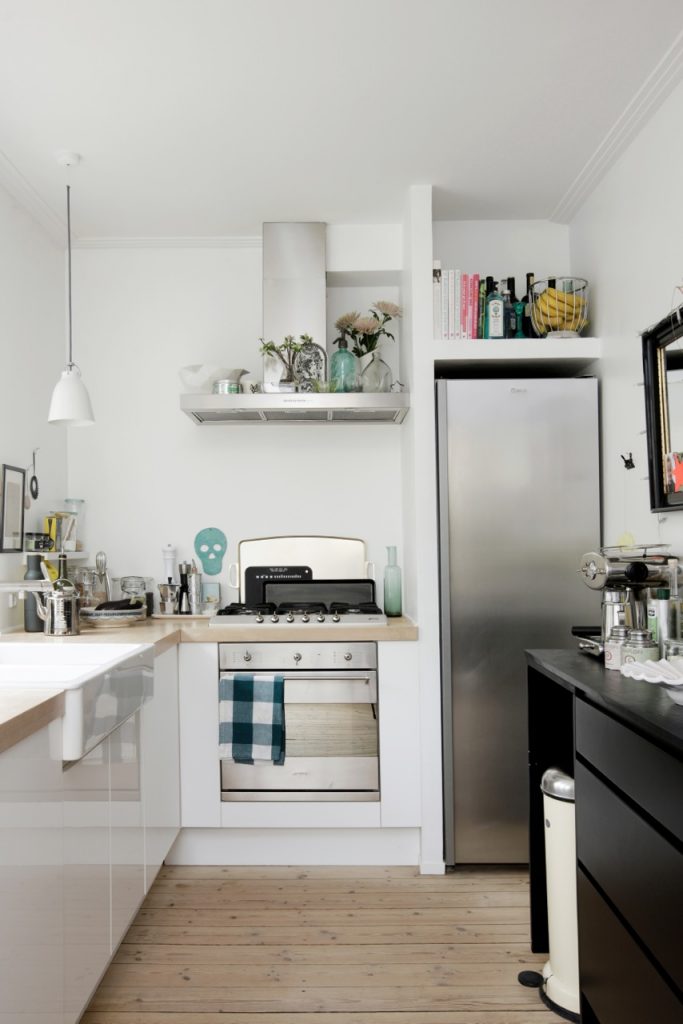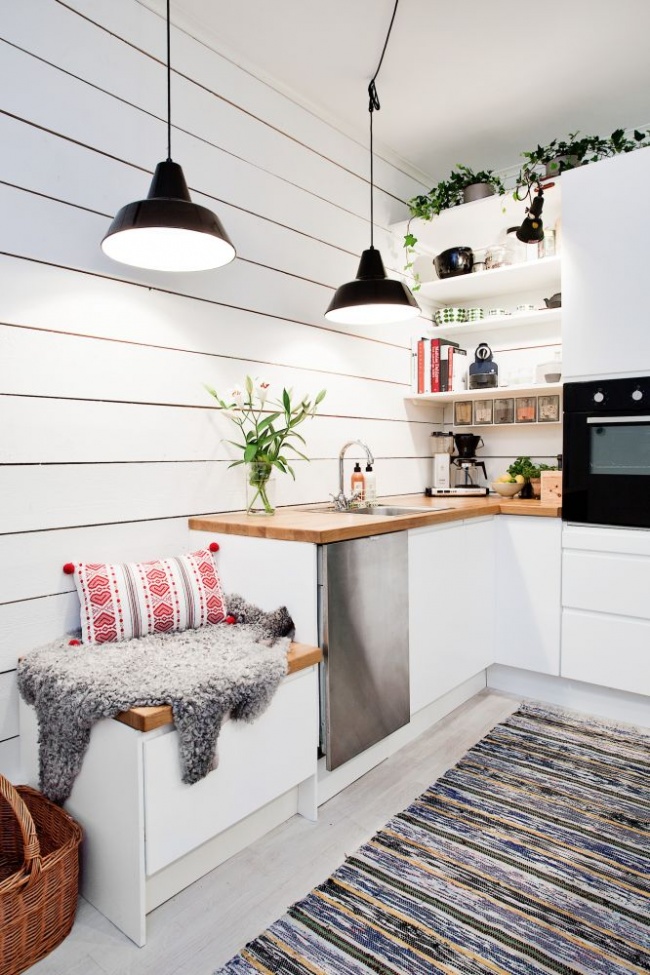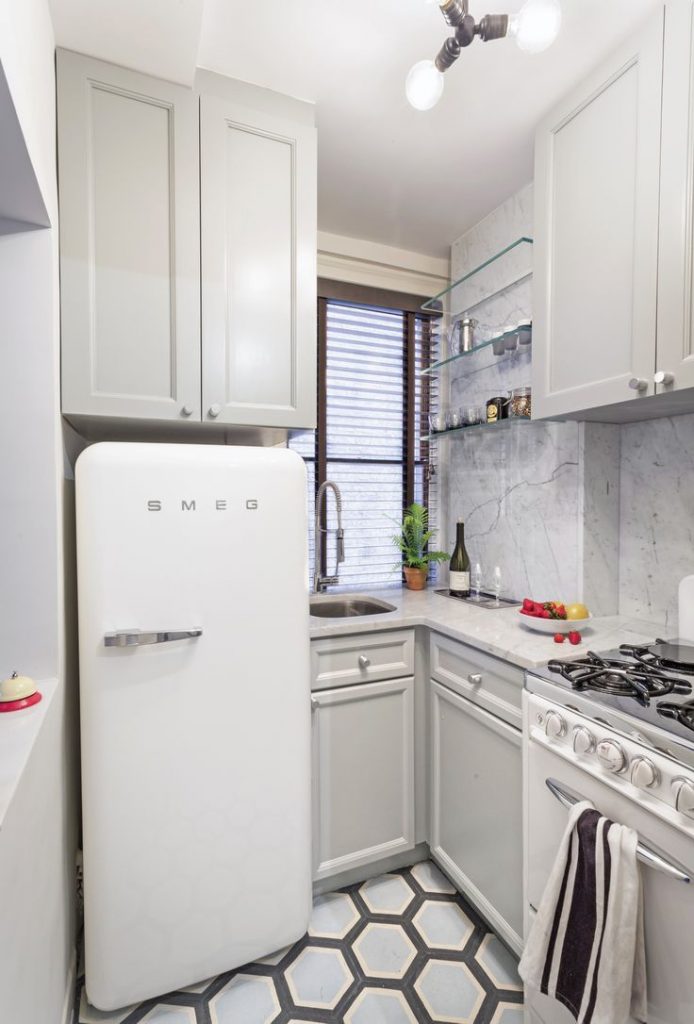 Do experiment with colors and textures
Your kitchen may be short on space, but it shouldn't be short on style. So, feel free to add some colorful backsplash or one such rug. Or maybe you can incorporate a brick accent wall that will look perfect with some wooden kitchen cabinets.