Cascade Wooden Fountains
Some fountains can be even with a cascade design. They are designed on levels, most often on 3 levels, although there could be even more. So, how about instead of single stump fountain, you choose one that features three stumps? You can also choose a fountain that features some pebble or stone decorations that look great in combo with wood.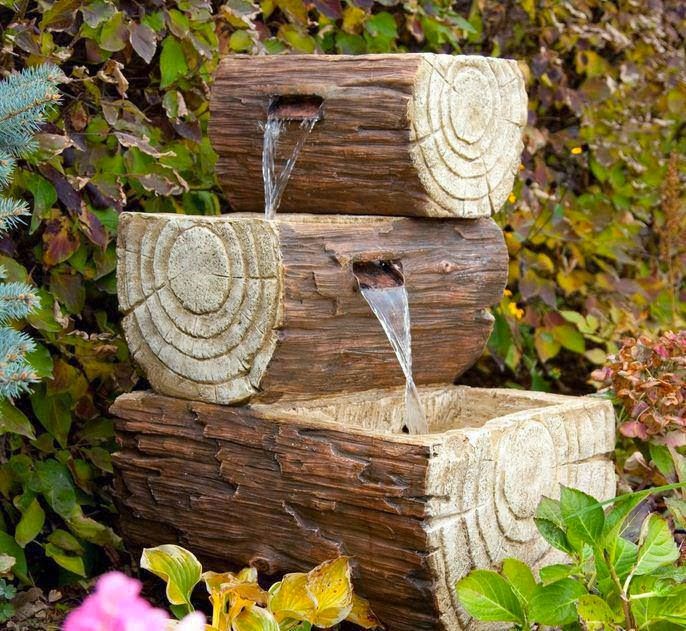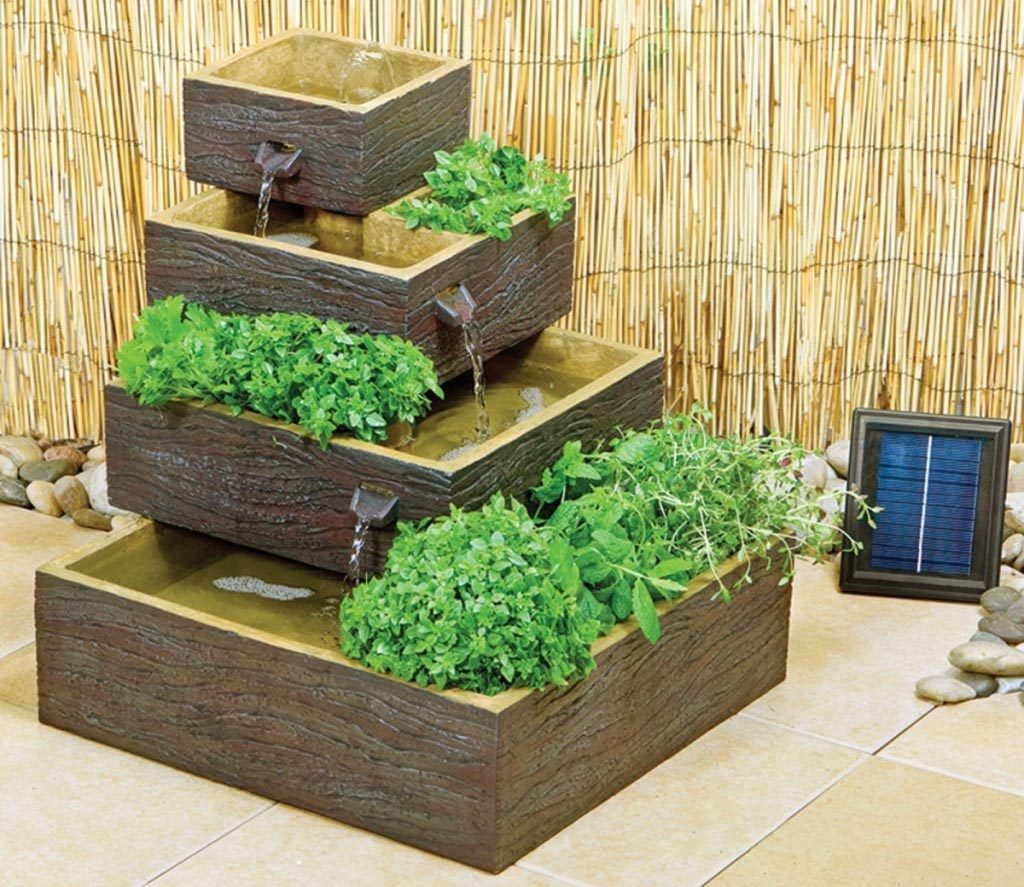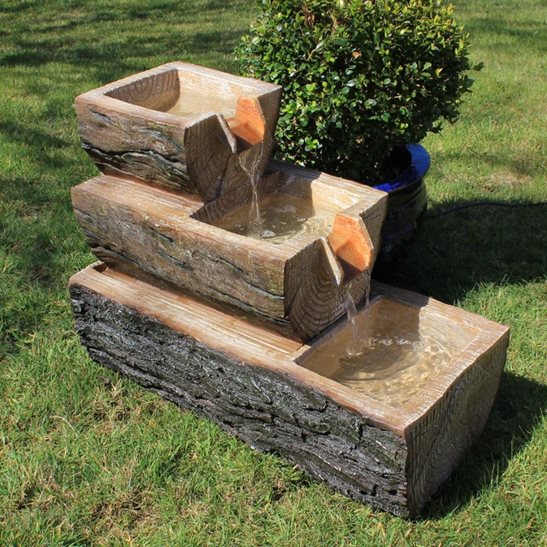 SEE ALSO: 16 Wood Slab Dining Tables That Steal The Show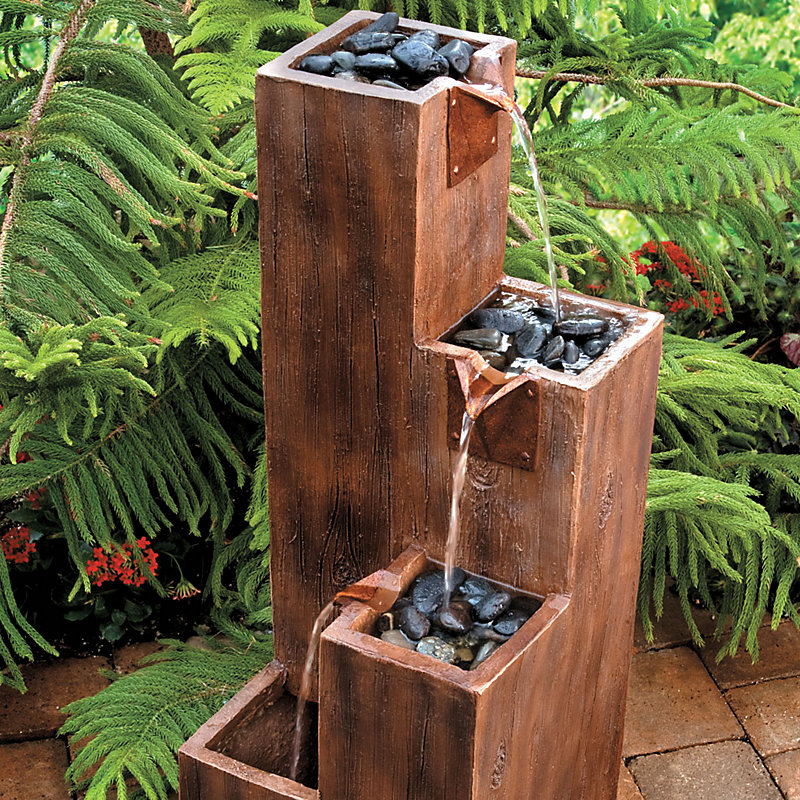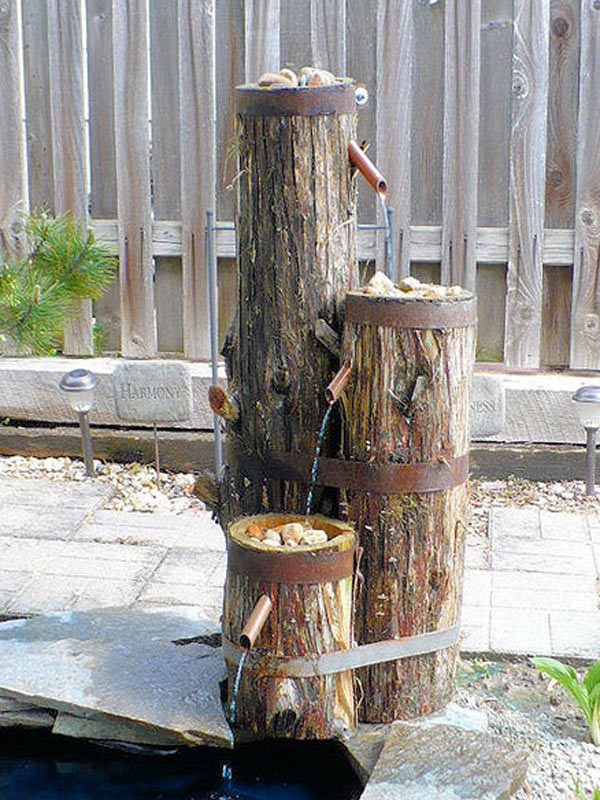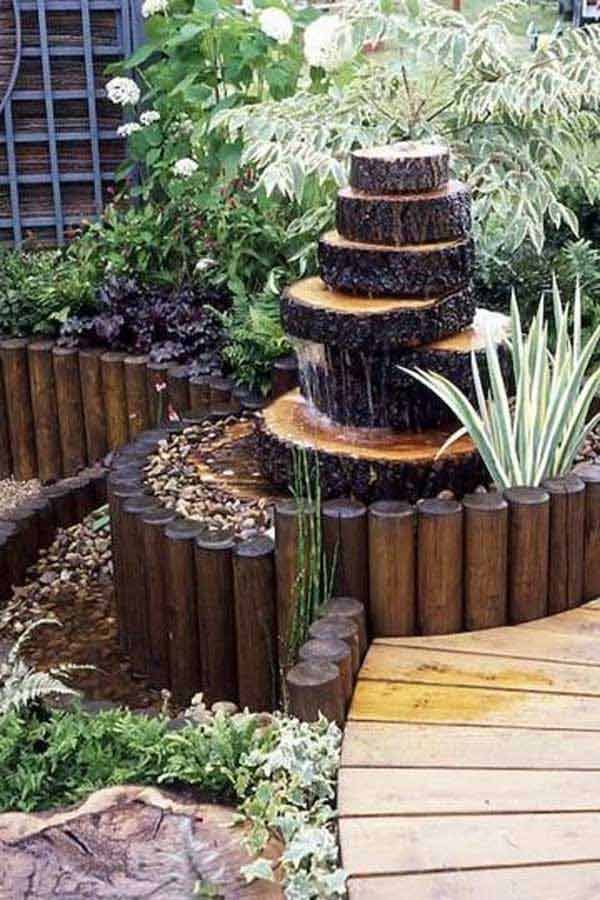 So, which one from the above wooden fountains would you choose for your garden?