Serene Asian Bathrooms
Asian style bathrooms are definitely the places for relaxing your mind, body and soul. The natural materials, the lighter color scheme as well as the natural light combine together to bring the peaceful atmosphere you need. Candles are often used in these bathrooms to create a calm and peaceful atmosphere. Also, pebbles are used for decoration, mainly placed around the bathtub or on the countertop.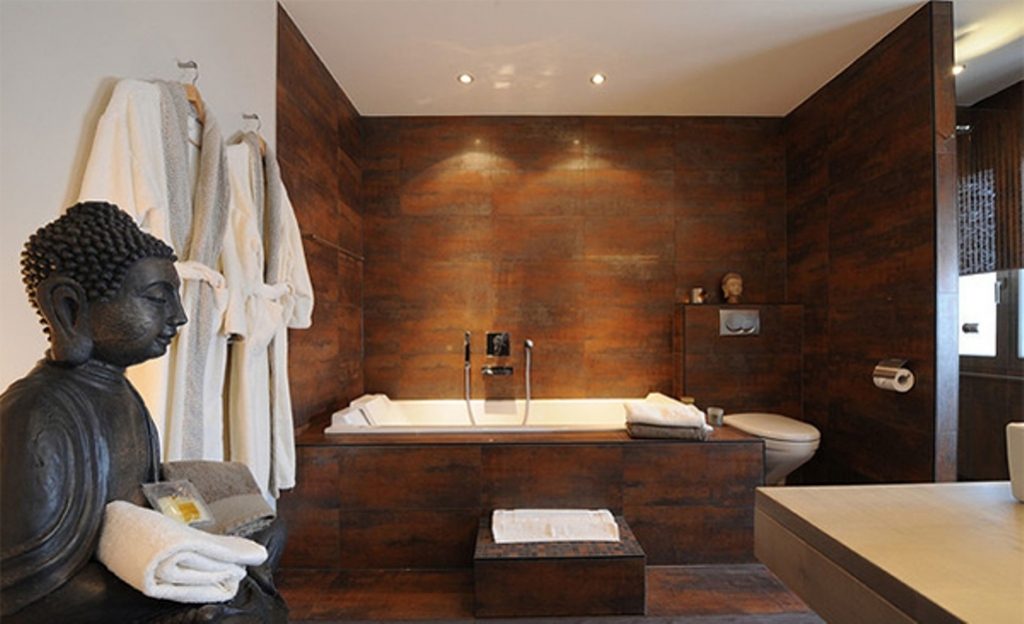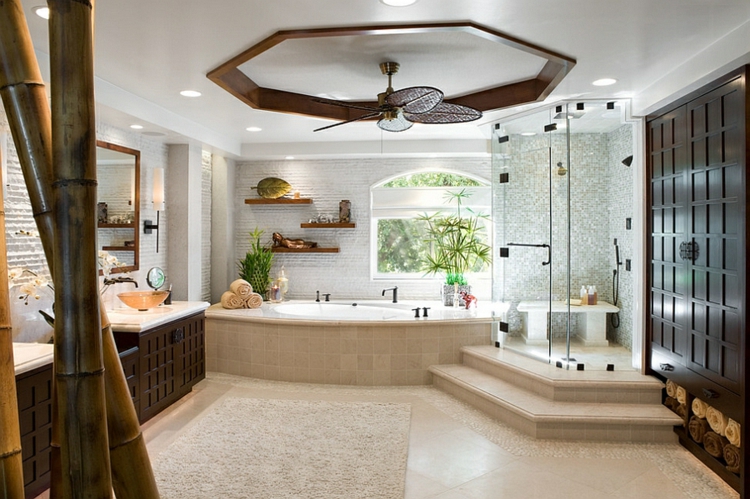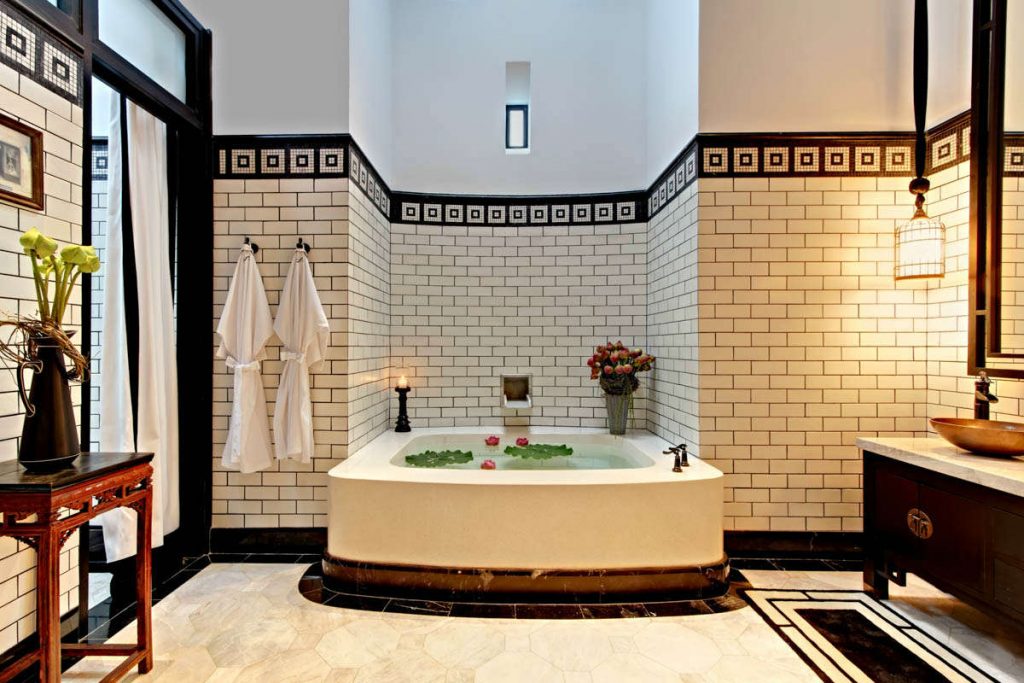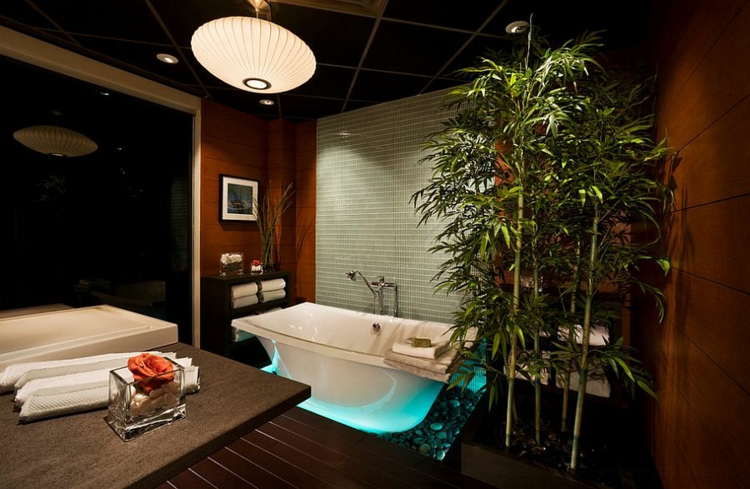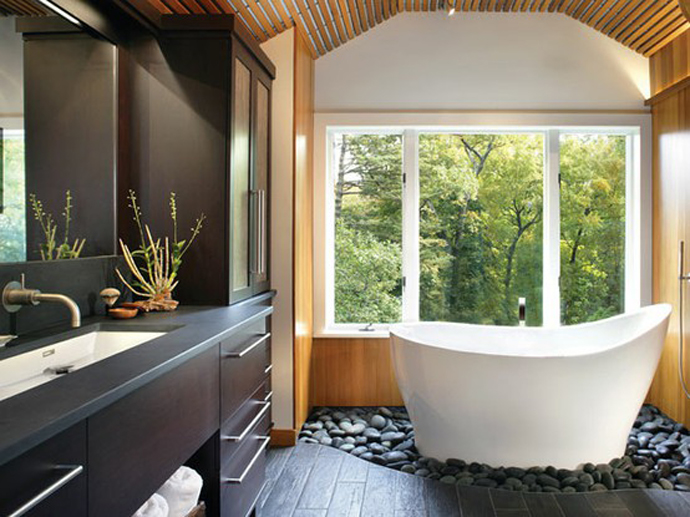 So, which one from the above Asian bathrooms did you like the best?