Creating a gallery wall is a nice idea. You can place your favorite personal photos here. And you can do it without spending money too. Hang a few ropes across the room. Hang your photos with small clips. It will look wonderful.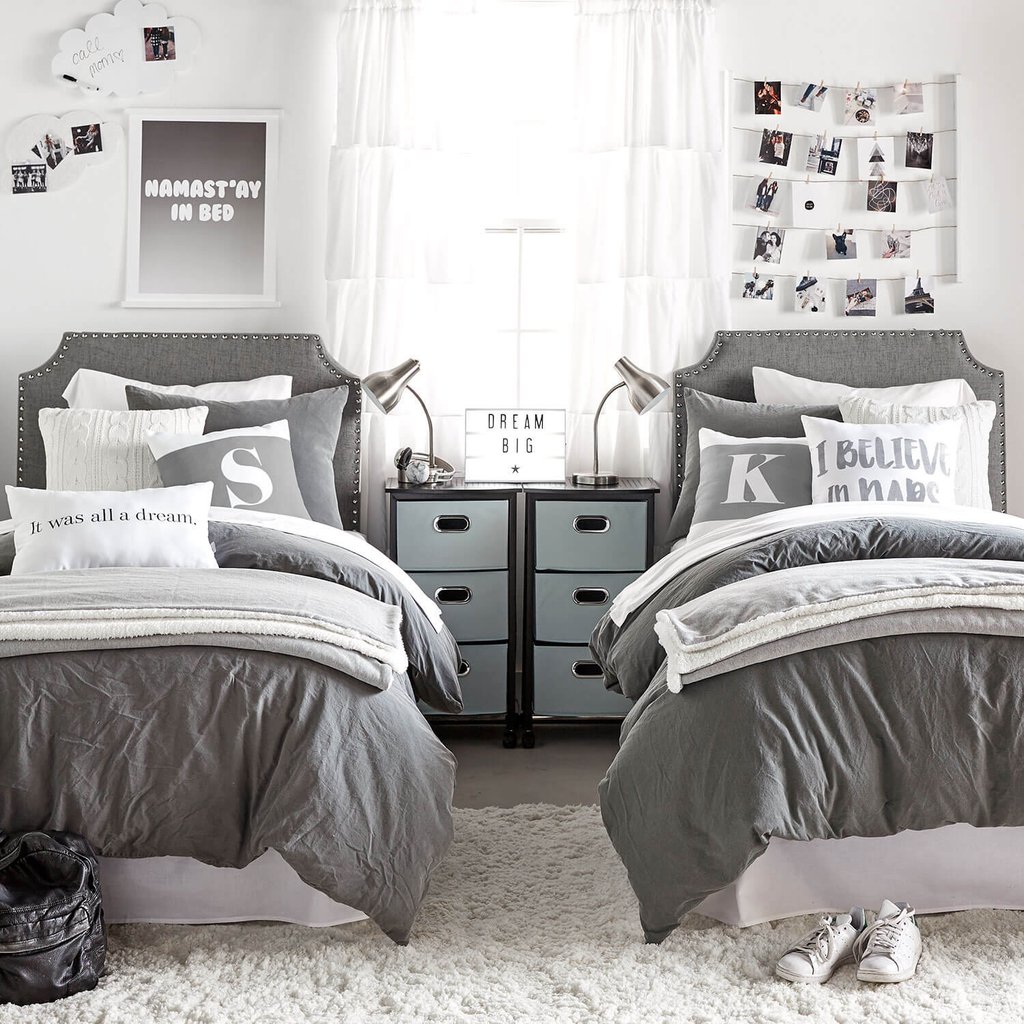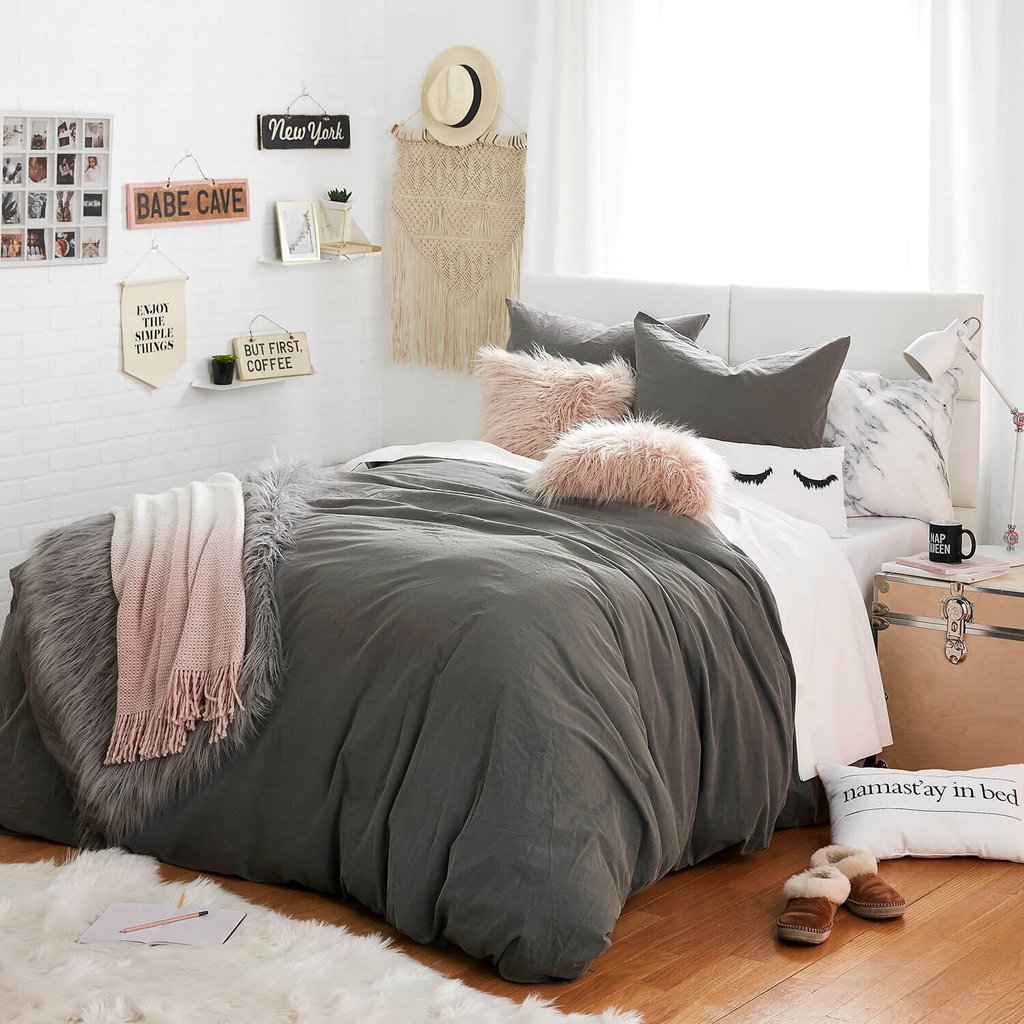 Don't forget to add pillows. And lots of them. The soft cushions will make you feel more comfortable, and they will look adorable too. Choose interesting prints that will look cute.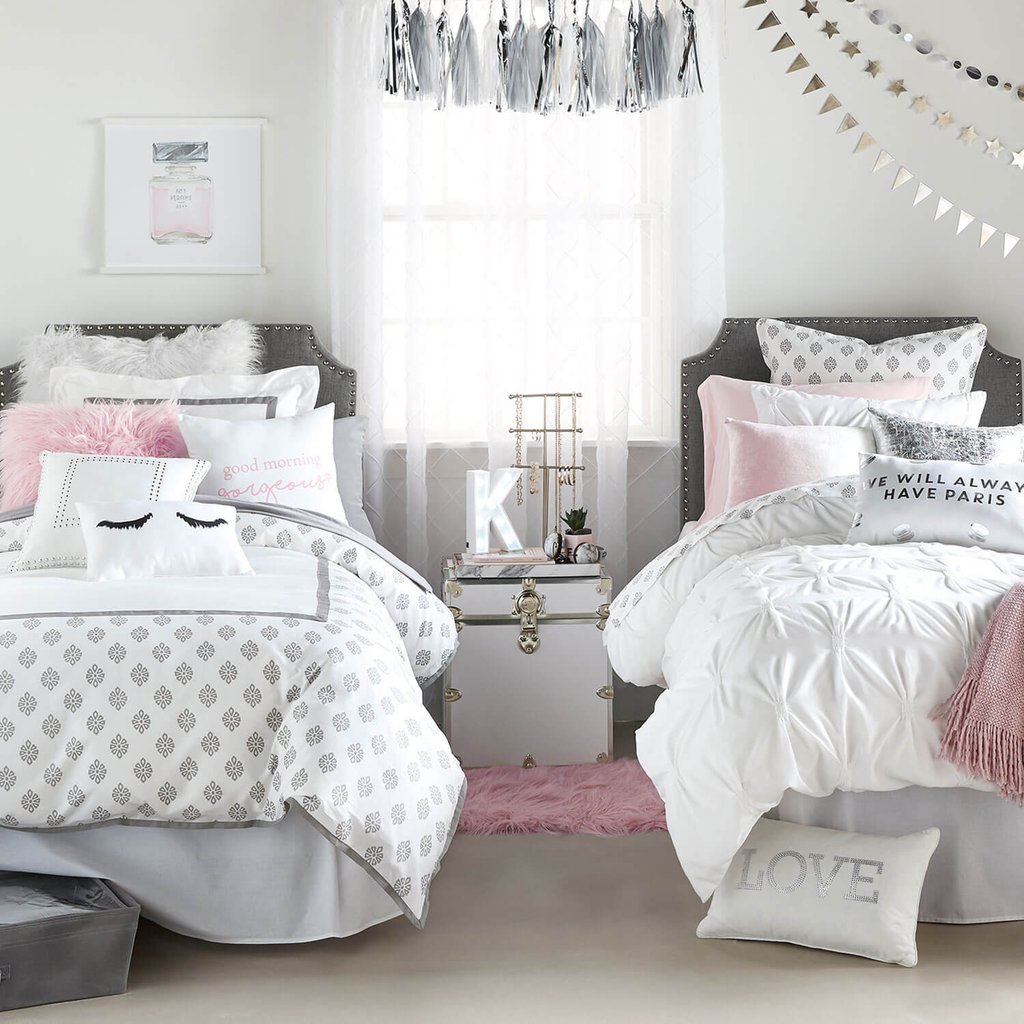 Another cheap way to decorate your dorm room is using string lights. They are so affordable, and can be used in different ways. These will bring cozy atmosphere to your personal space.