Dark rooms feel smaller, so I advise you to brighten up the walls in your kitchen with a fresh coat of paint in a light shade. If you love your dark cabinets, and don't want to replace them, add different types of lighting. Use under-cabinet lighting to brighten the work area. Good lighting will make you kitchen look bigger, regardless of color.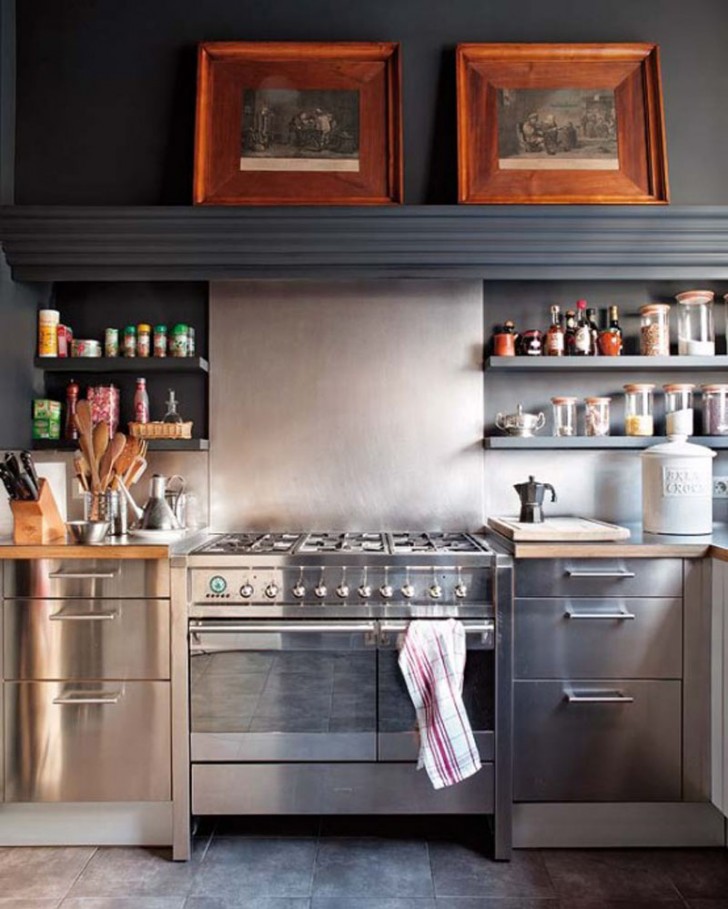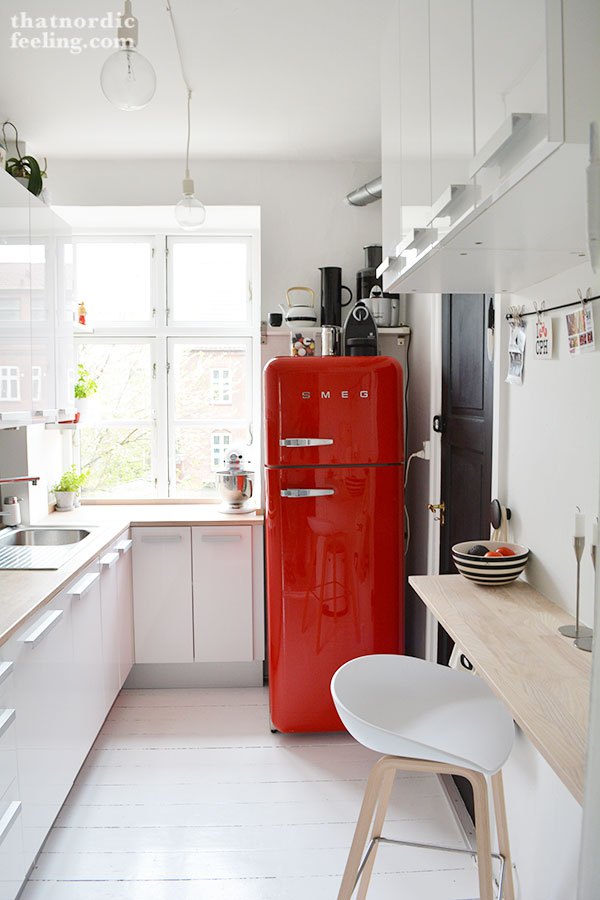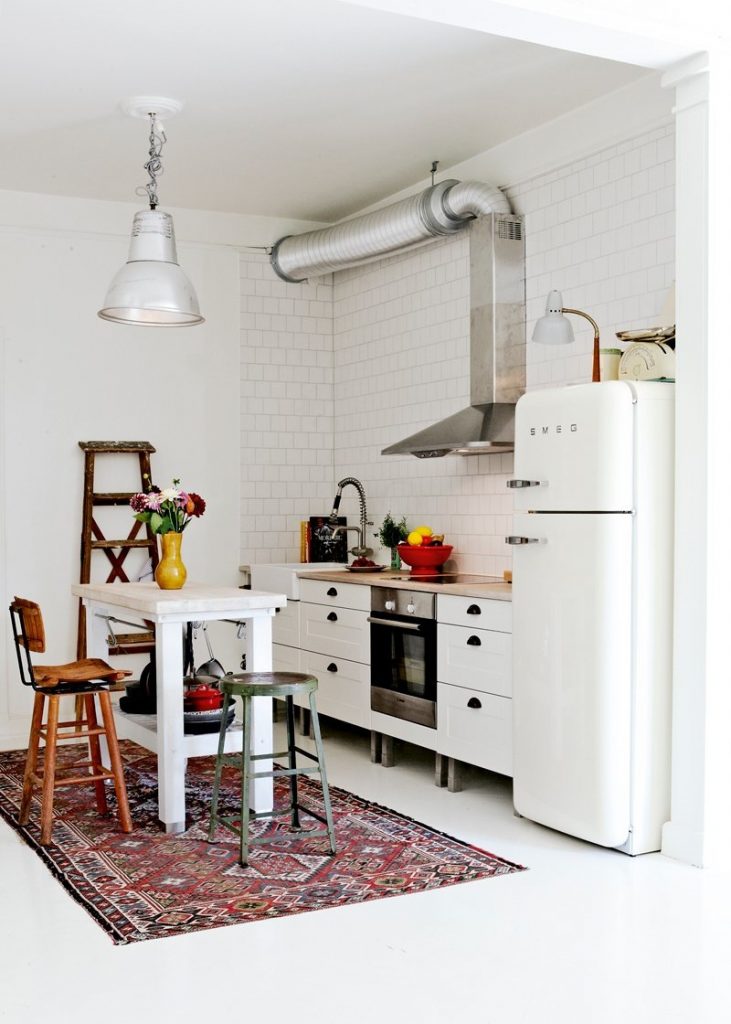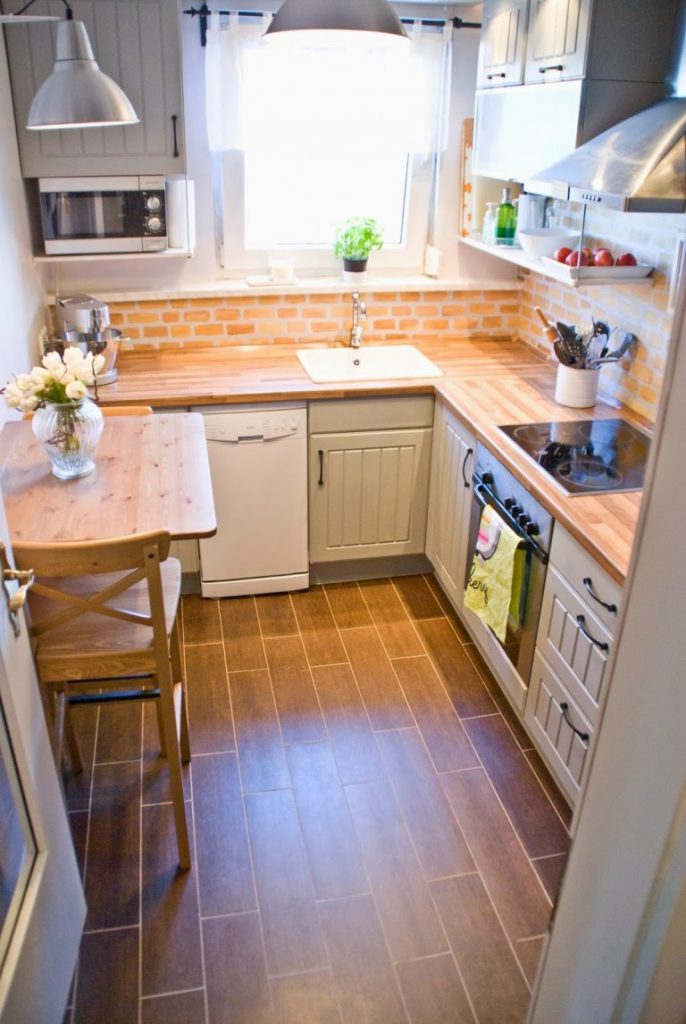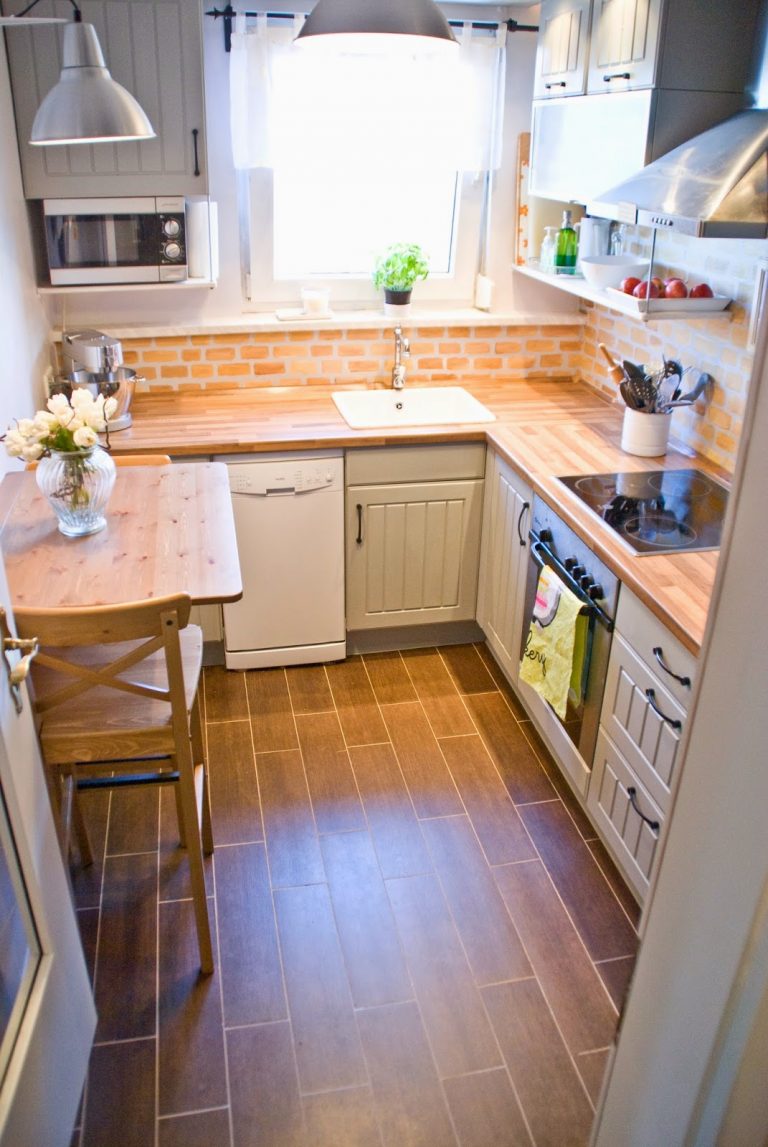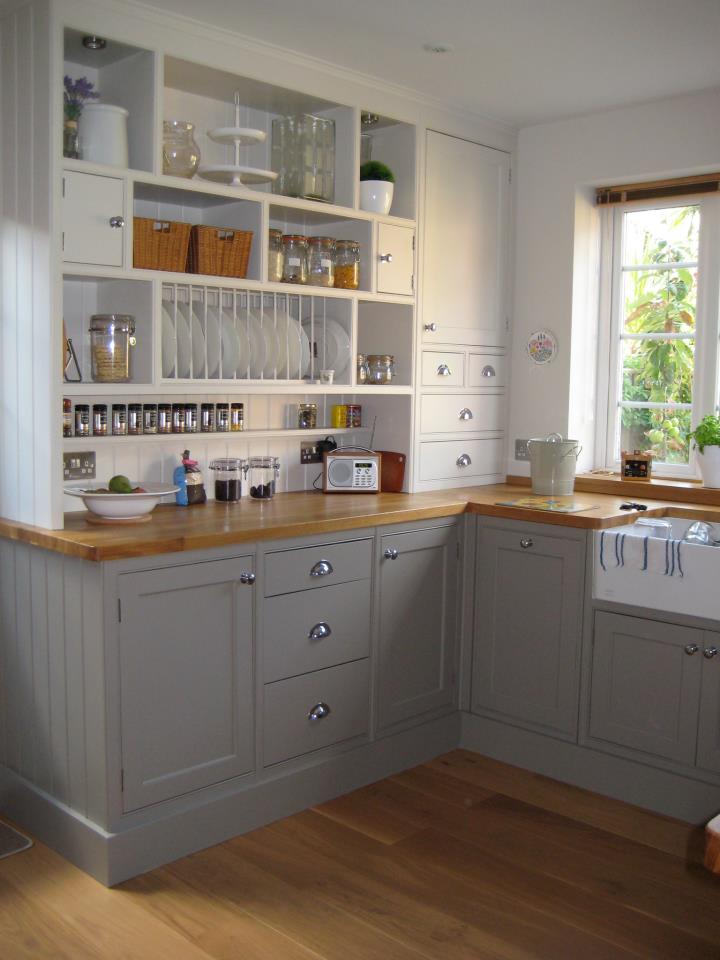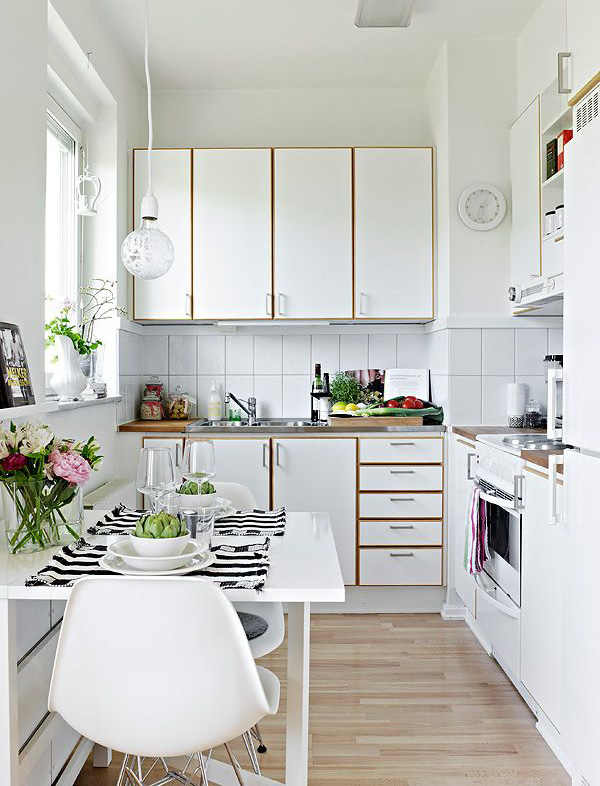 Those who have small kitchens should definitely think about pot racks, additional shelving, hideaway furniture, cooking tool wall storage and more counter space.
I truly hope that you have found these ideas beautiful and interesting and you will use some details in your home.