Providing you cat privacy when going to the litter box is something that you should consider. Plus, your home will stay clean. If you have an ordinary litter box, then check these cool ideas.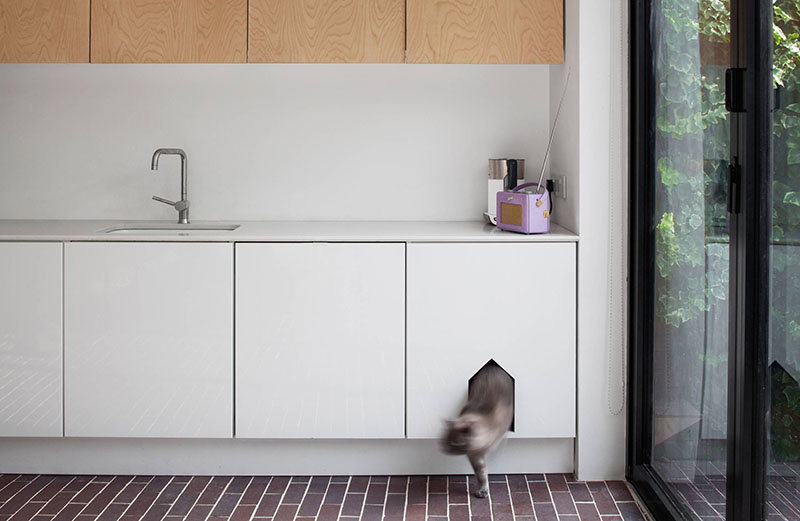 It does not matter in which room is  the box placed. You can make a small cat toilet though. For example this one is placed in the entrance hall. It is storage and has the kitty litter in too.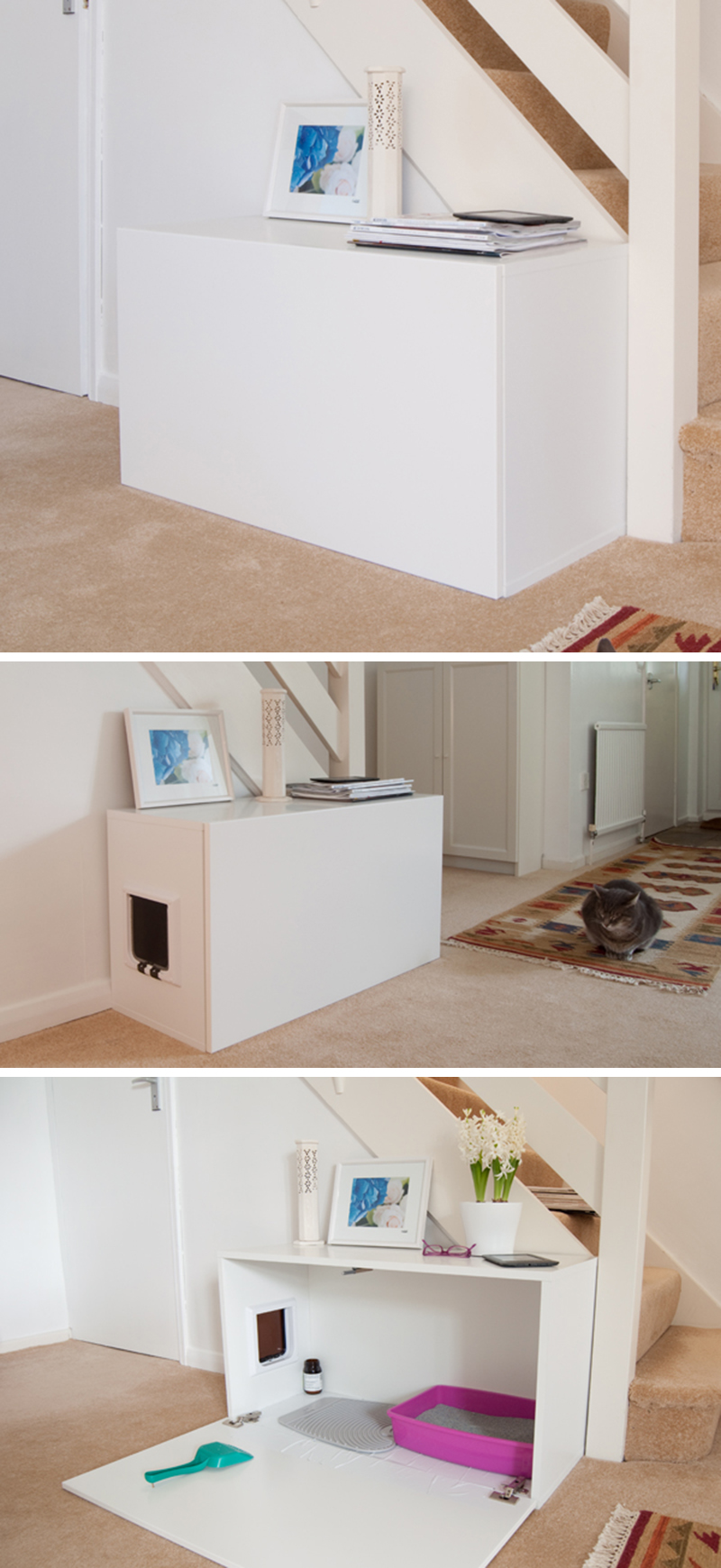 A side table can make a good place to hide the cat toilet. This idea is the best if you have a litter box in the living room.