Not everyone has enough storage space when it comes to kitchens. But, that doesn't mean that you need to throw away your things or put them in the basement. I rounded up 10 amazing storage ideas for your small kitchen to inspire you to keep your space organized and clean.
SEE ALSO: 15 UNIQUE KITCHEN ISLANDS THAT WILL MAKE YOU SAY WOW
It is all about repurposing old unused items and using every free spot. That may seem a little bit challenging, but it is all about being creative to prevent the clutter.
Open Shelf Storage for Tiny Kitchens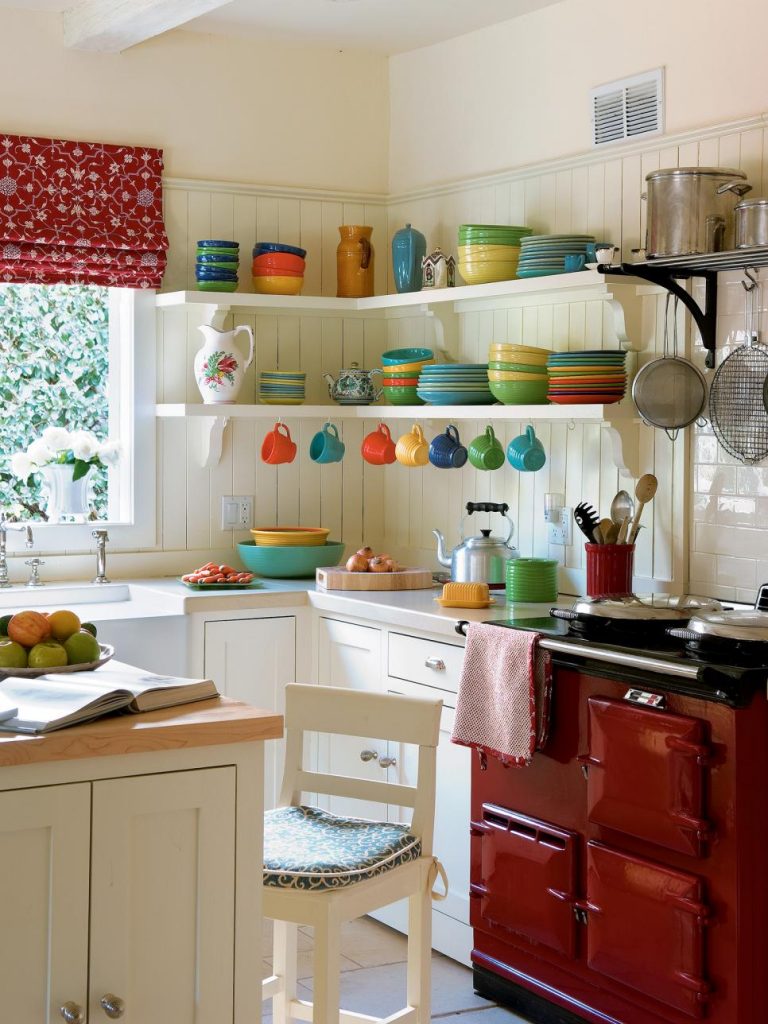 Enhance the Walls in Your Kitchen with Colorful Pans and Pots
Wall Mounted Pegboard Storage Idea