A cool picnic by the sea can be an excellent idea. You can enjoy the sea breeze and the sound of the waves and have a wonderful day. You can hang with your friends, beloved one, or even organize your birthday or other special occasion at the beach. Some may even have a nice wedding by the sea!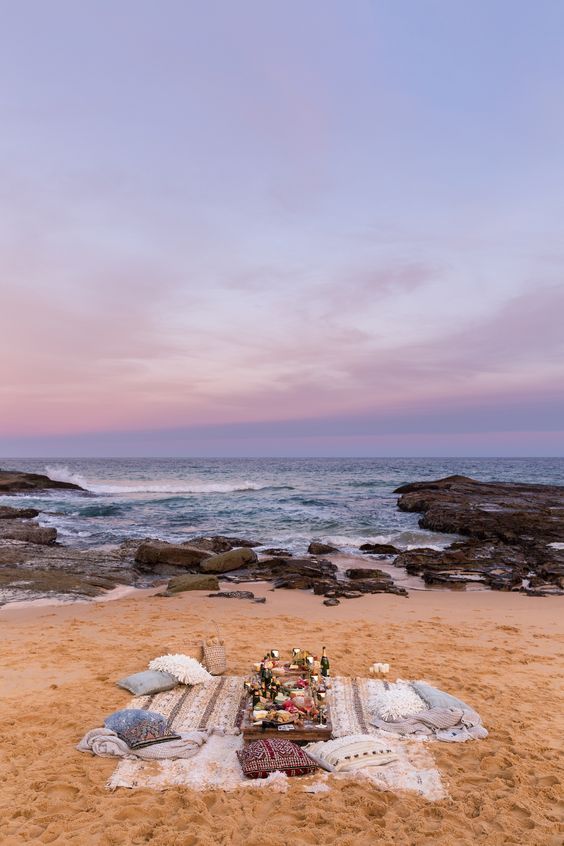 All you have to do is to prepare your beach picnic ahead. These are the main points that you should pay attention to:
Choose the seating. A rug or a cloth will keep you away from the sand. Add a pillow so everyone can feel comfortable.
Food solution. Raised table is a good idea. It will keep your food away from the sand. You can place a wooden pallet in middle.
Shade. If it is not an evening party, it is very likely that the sun will burn you. Get an umbrella or a DIY canopy.
Light. If your party is at night, a bonfire will keep it light.