If you wish to decorate your home with some plants, that require low maintenance, then you should choose to decorate it with some succulents. Succulents are pretty eye-catching because of their vibrant colors and rich textures and besides decorating the patio and balcony there are many ways to decorate your home with them.
Living Succulent Frames
One way to create a beautiful decor for your home is to make a living succulent frame. Such frames can be great decor for the plain walls in your home, looking like great work of art. All you need to do is to get a cheap picture frame and some small succulents from your garden. Choose them to be in different color to create a beautiful pattern. You may even even add a large succulent as a focal point of the picture, as well as some other decorative items. Here are several ideas.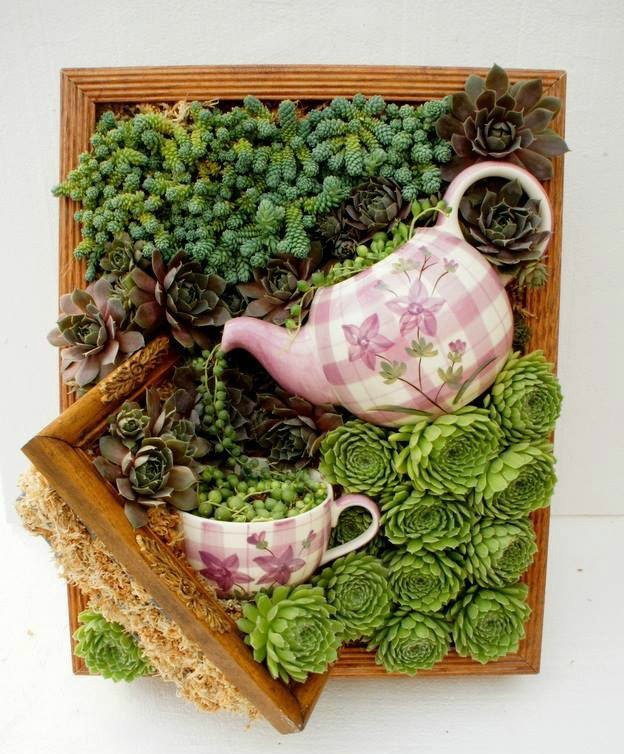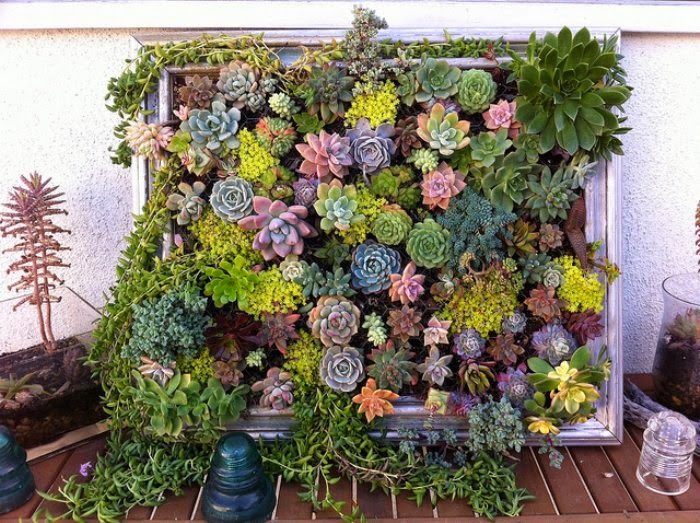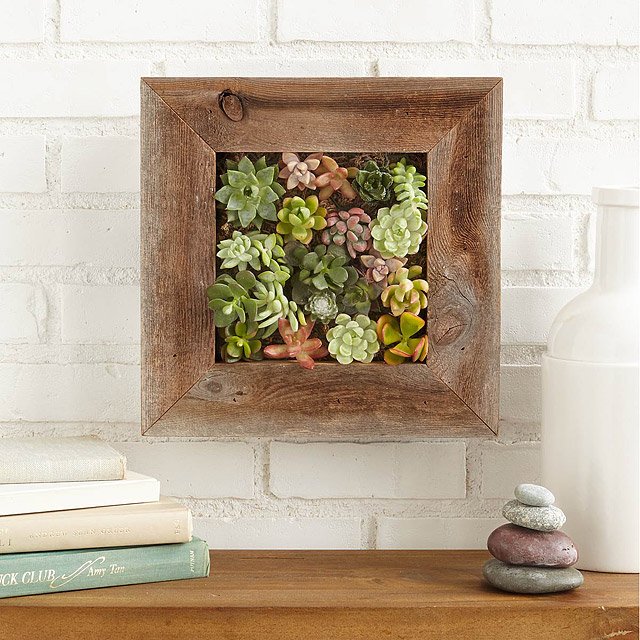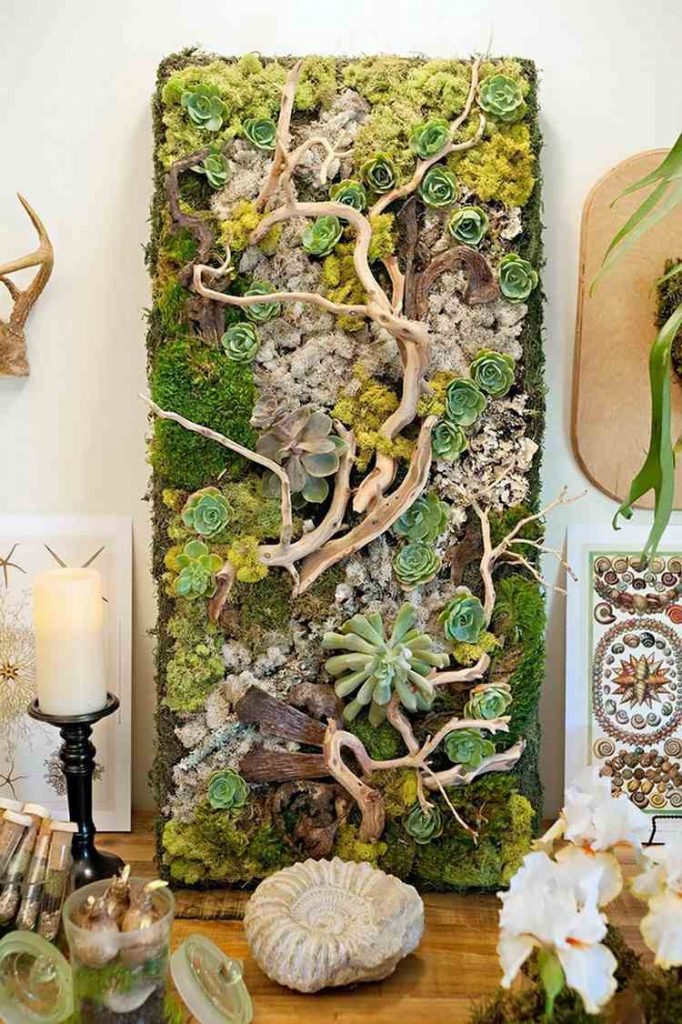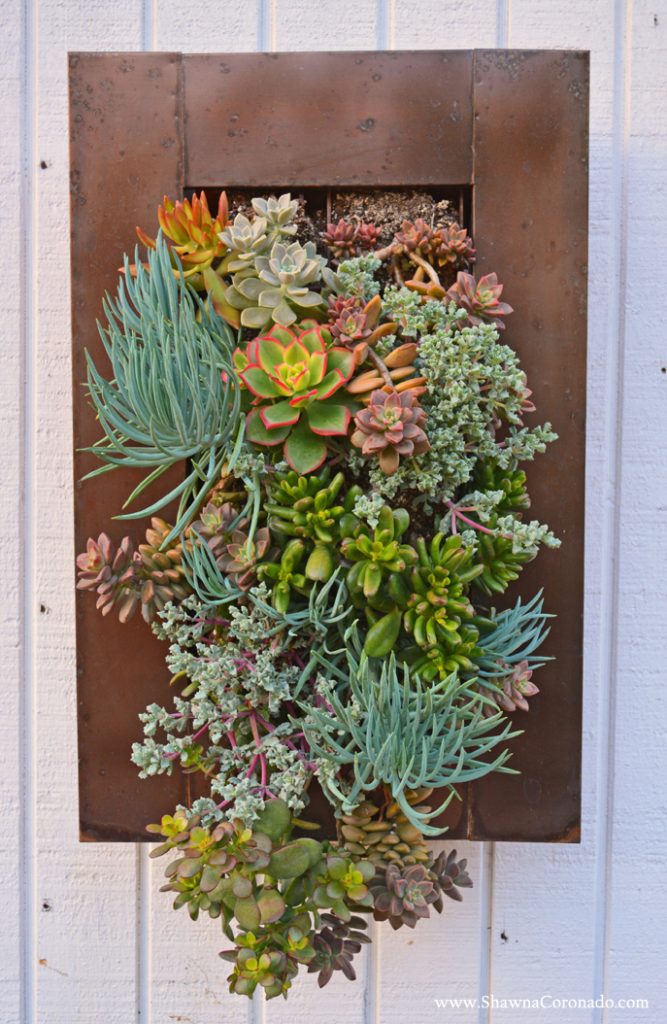 Find more ideas of how to decorate your home with succulents on the next pages!