The geometric shape trend is blowing up everywhere. If you like it's appearance, then why not get inspired? If you are up to bringing some girly , but modern look go for pink gold. It is the ultimate hit for now. This metallic shade has conquered the hearts of many. I love the luxurious look that it brings into the space. it was a big trend in jewelry, and now we gladly have it in interior design.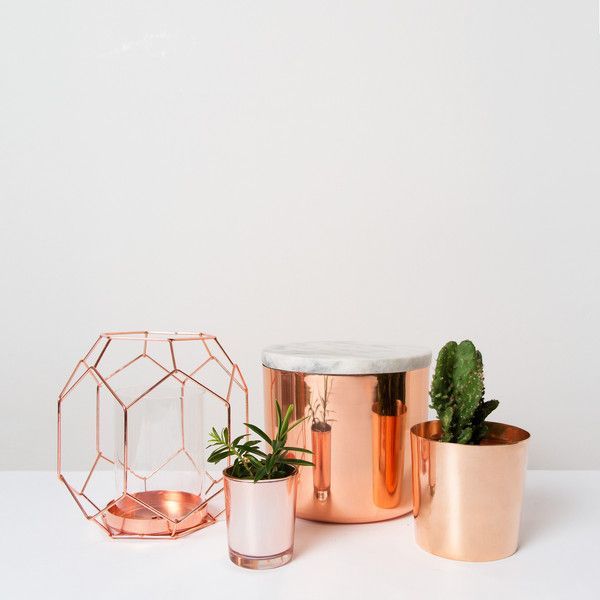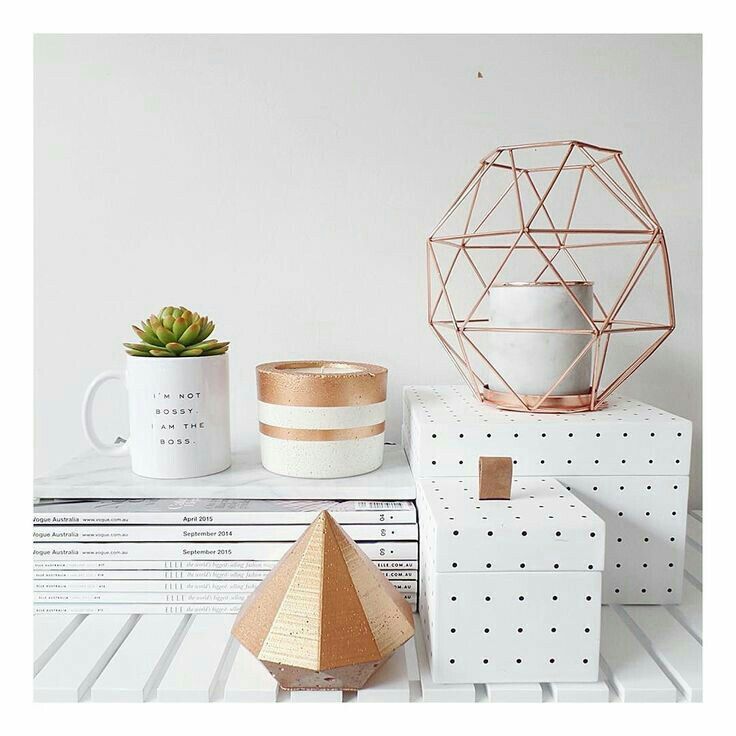 Choose mirrors in hexagon shapes. Also, these geometrical candle holders will make a statement. These rose gold details will make your room look sophisticated and lady-like.
Check out this cool post too:
DIY ROCK CACTUS IS THE BEST AND CHEAPEST HOME DECOR IDEA EVER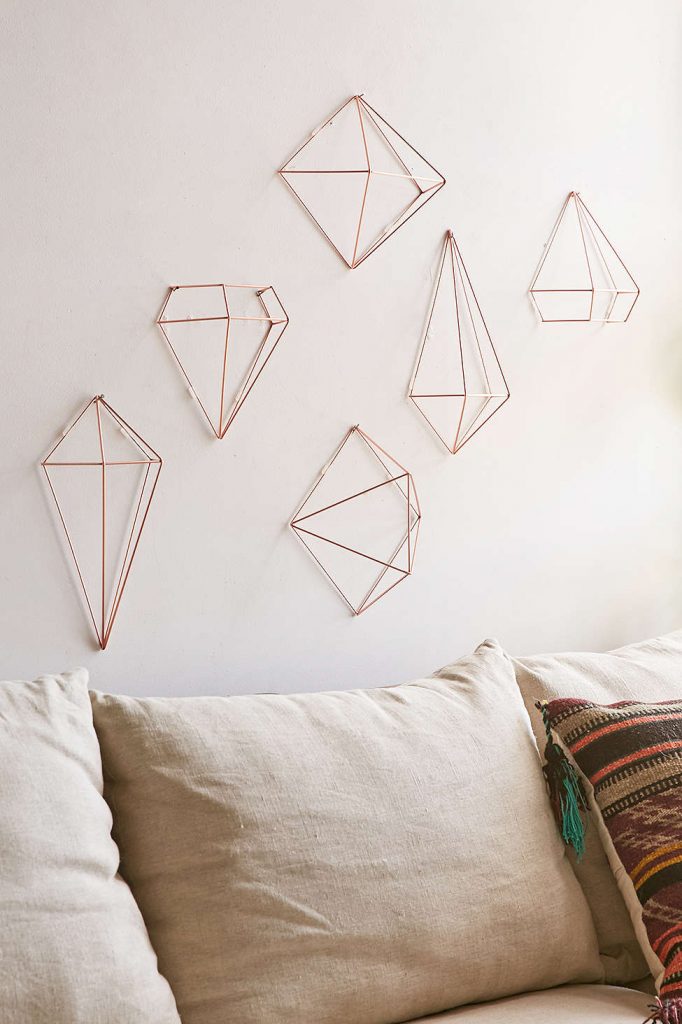 Geometric wall art is very popular too. It can be easily made too. If you are up to decorating your room with art, then you can go for this one.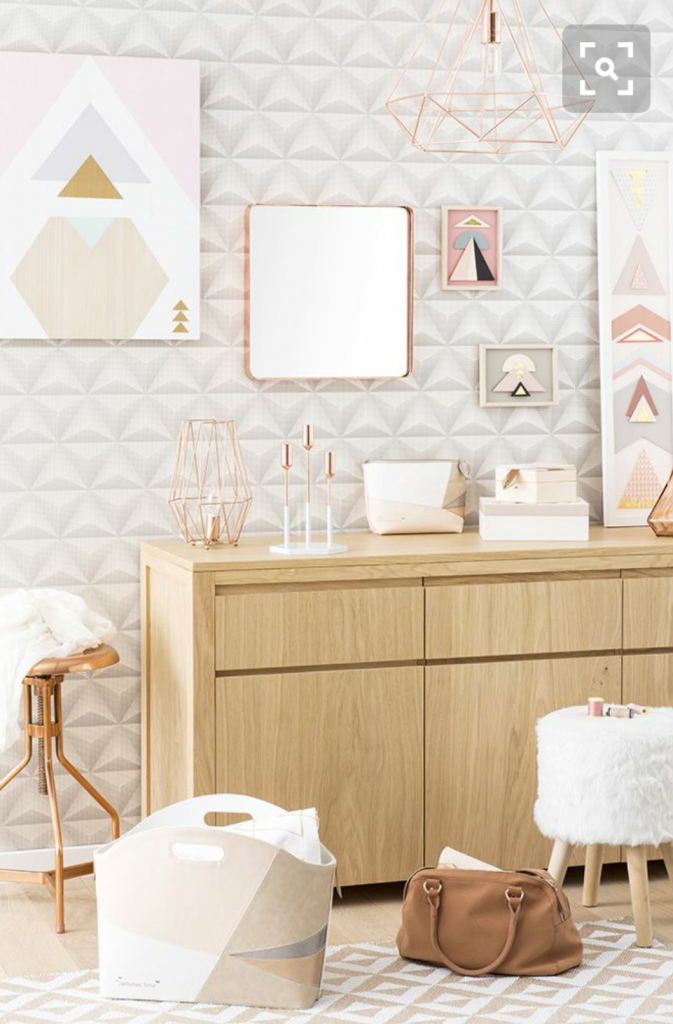 Geometric planters are popular too. If you have them in rose gold, it will be a perfect decor piece for your room. You can't, but love this one!