What do you need to know before starting?
Garden path is a very dominant feature. Because of that, you should be careful when choosing the place to put it. It can be centered, guiding your way through the garden. You can make it as narrow as you like, but remember that it has to be over 60 cm wide so that it will be functional. When it comes to the design, you are free to think of any that you think suitable. Add an interesting pattern that will act as guidance. play with different colors and textures to get the wow effect. An ordinary concrete path is boring. You can make a unique one like this. Between the blocks there are tiny flowers. They are that special element that makes this garden look outstanding.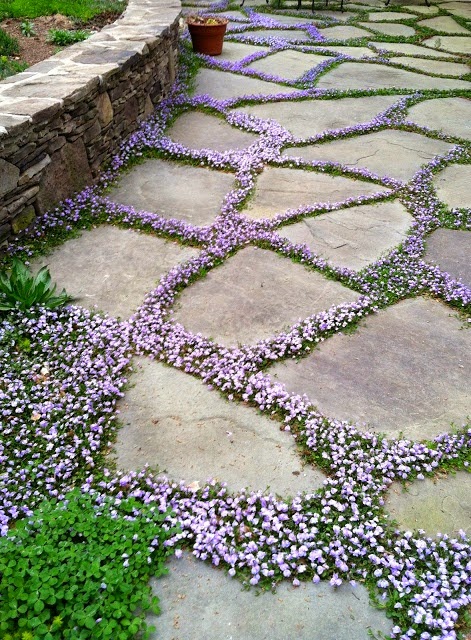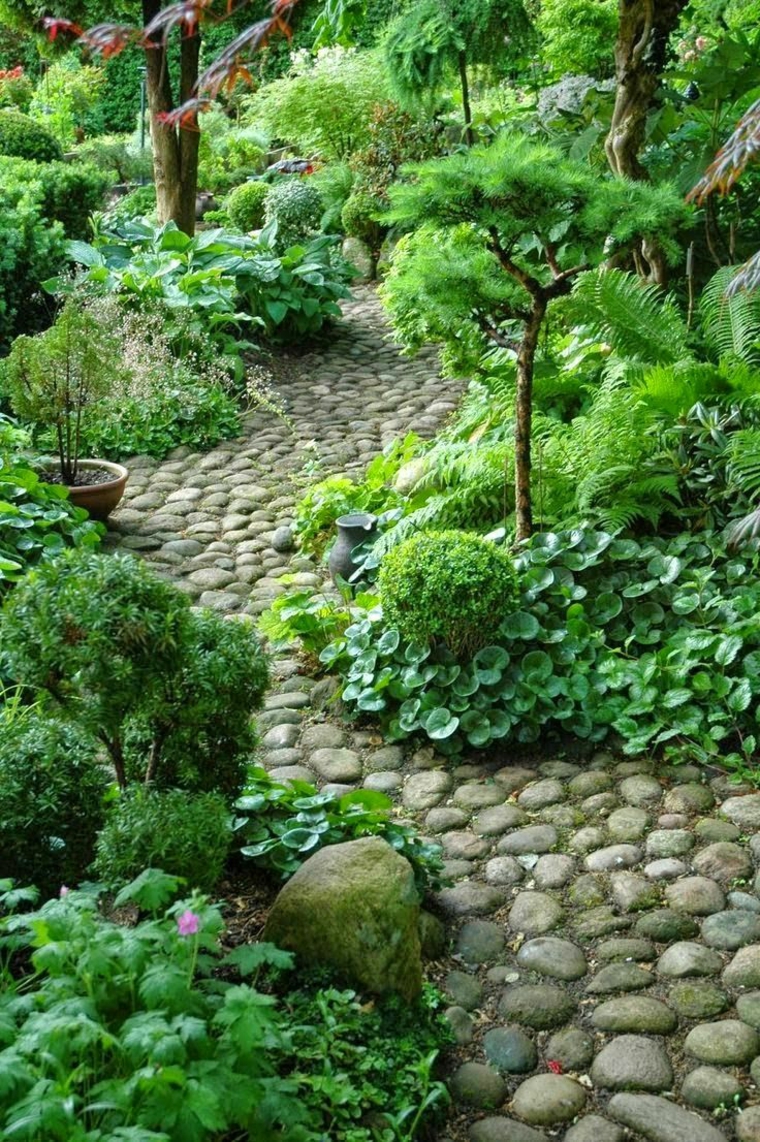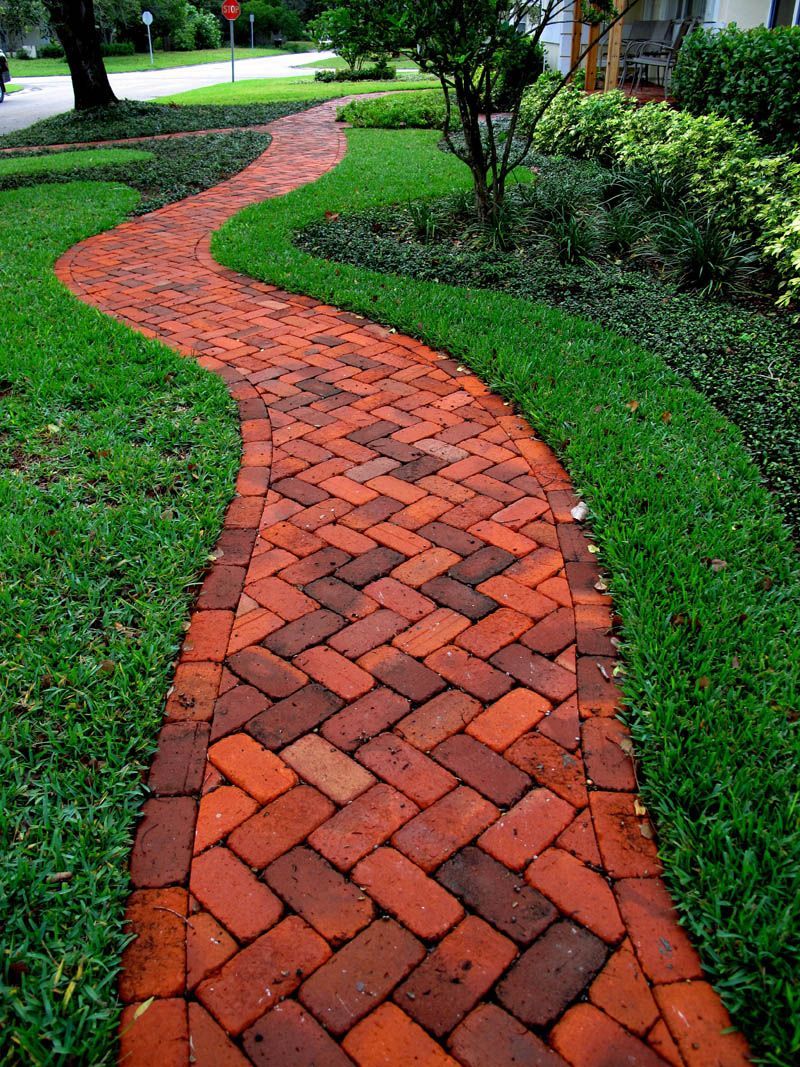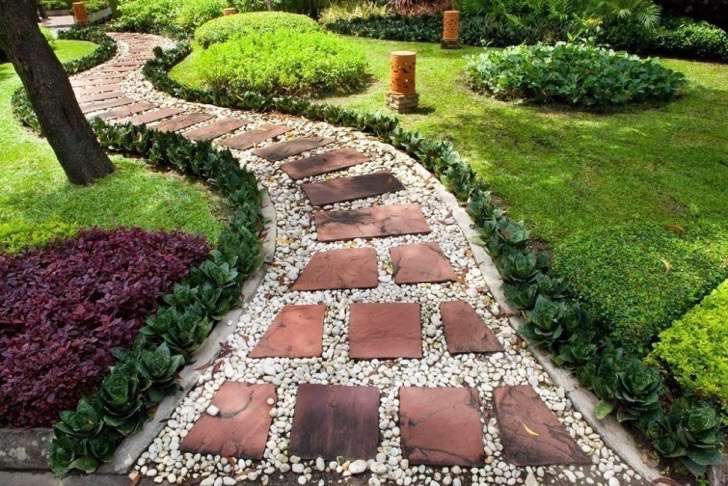 Not sure on which material to use? Rocks would make a wonderful path too. Especially if you do mosaic like this. Choose different colors of rocks and create your own stunning masterpiece. This example, where black and beige are a great combo, looks amazing. Also, bricks would make a wonderful path. Or maybe some old tiles.