DIY rock cactus looks so cute! It will challenge you to make it right away. The simple and quick process makes it even more challenging. The first thing you need to do is collect some rocks. It is up to you which shape will be the choice. The best ones are flat , or long and rounded. The step that follows is the most interesting one of the whole process. You need to paint your rocks in green color. After the paint has dried, the next step is the final touch. Drawing something that will look like spines. White will do the trick. See the examples that show you different patterns, that recreate that cactus look.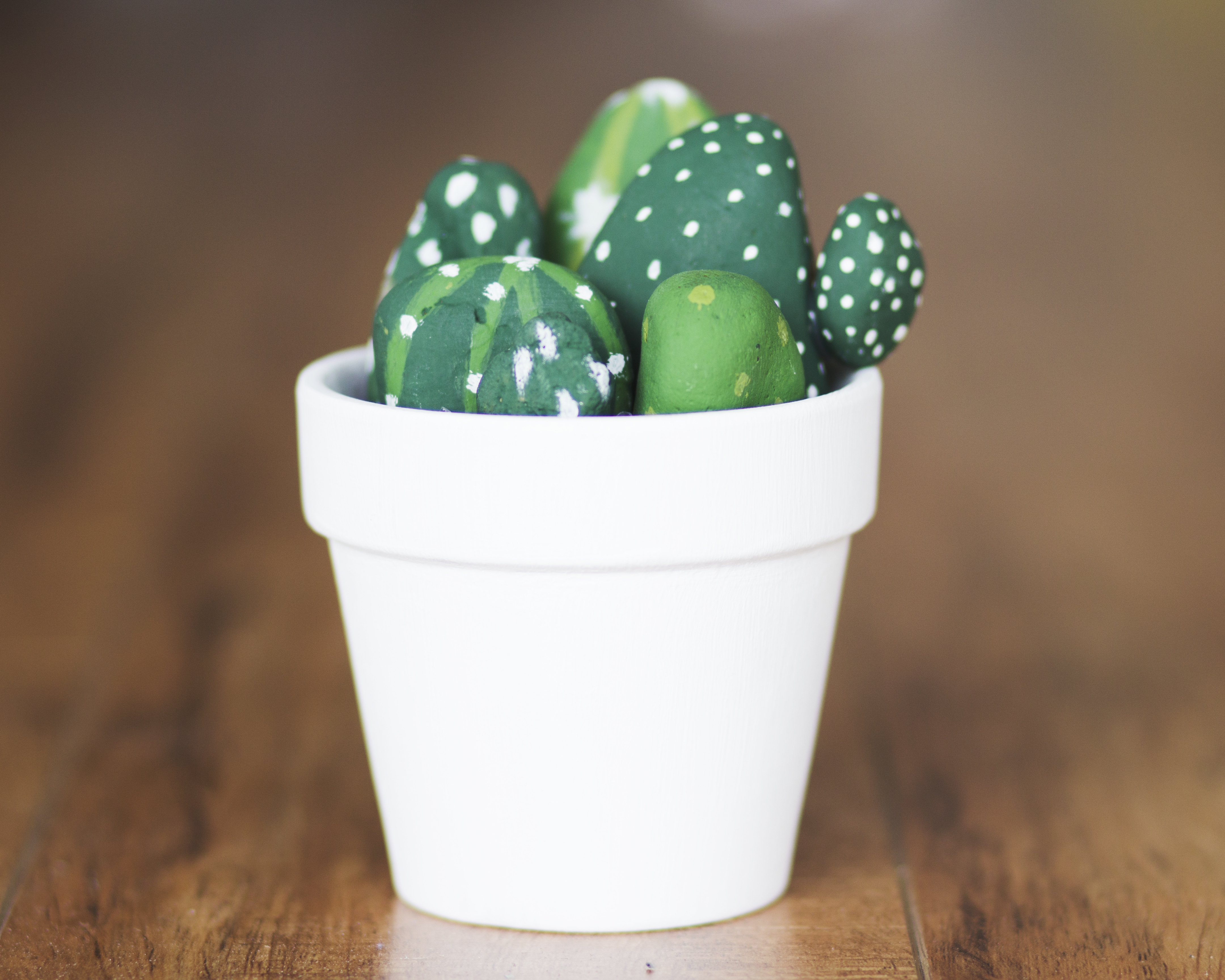 When you are done with creating cactus, then the next part is "planting" them. Choose a small pot and fil it with pebbles, or sand  if you want to achieve a more authentic look. You can place one, or a few rock cactus in a pot. Some additional decorations, such as a flower on top of a cactus will look good.
Your DIY cactus is ready! You can make as many as you want. Place them on your coffee table, nightstand, or next to a window. These ones will be a good idea for a present too!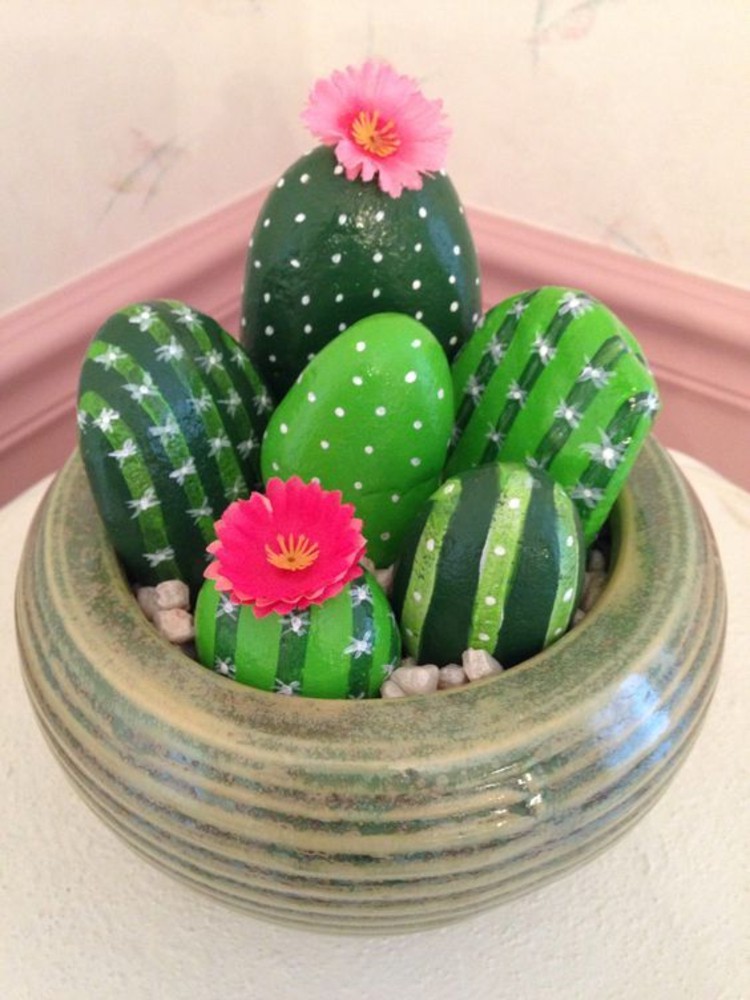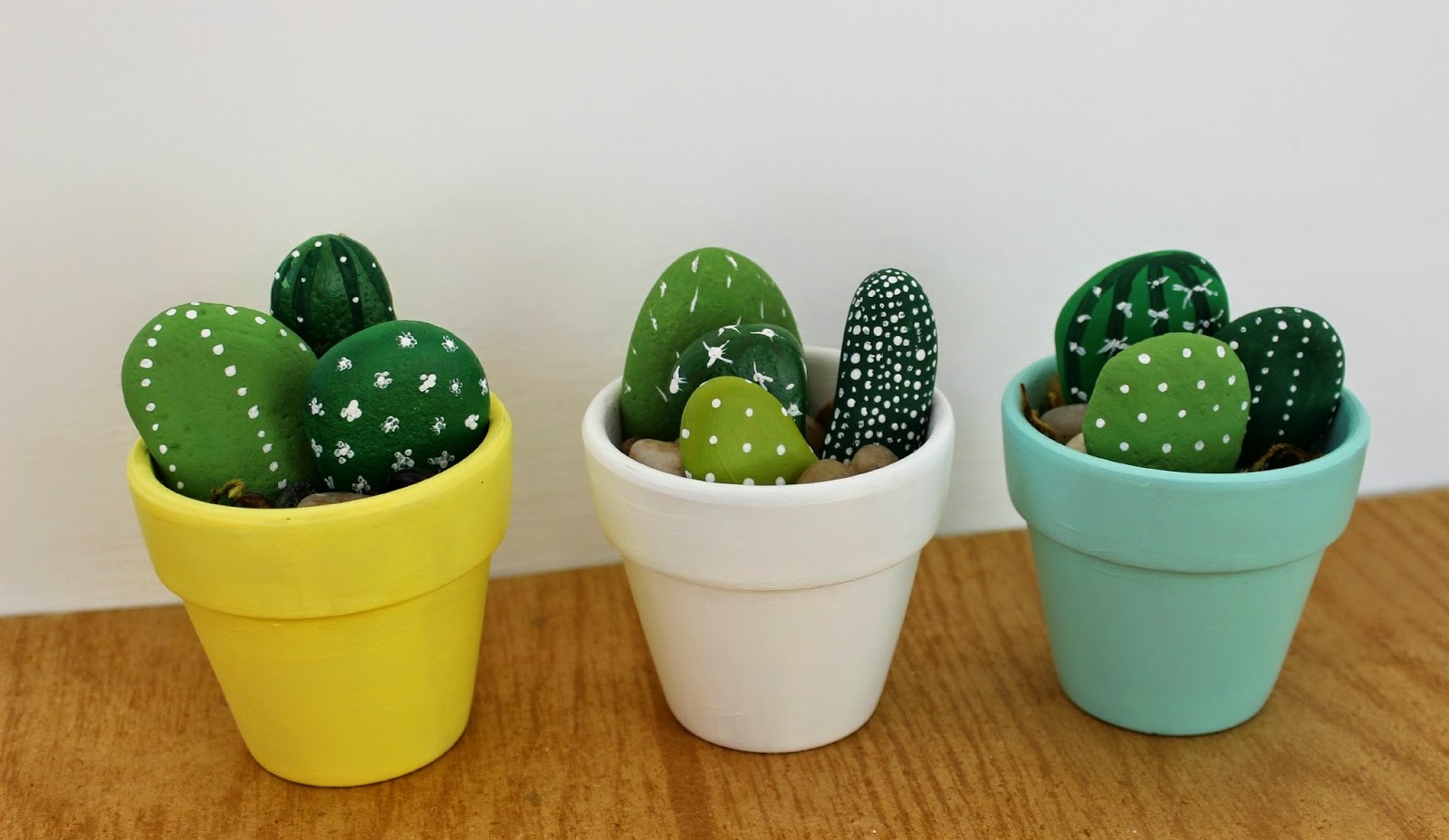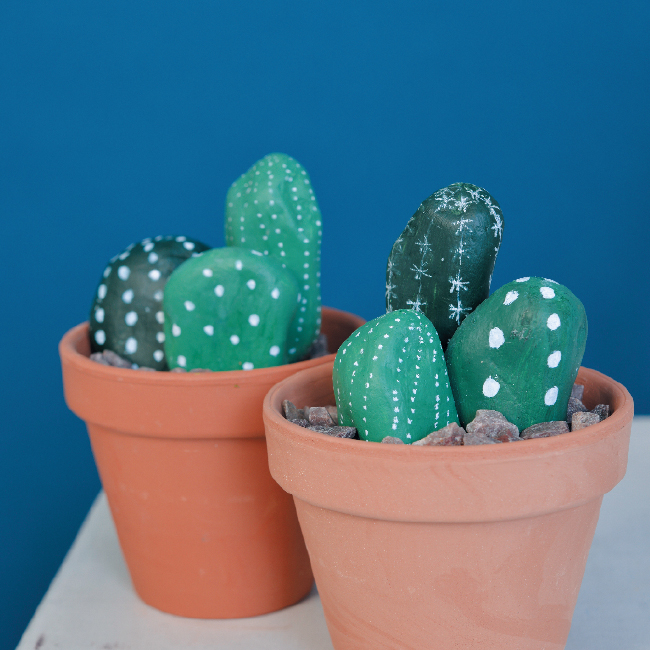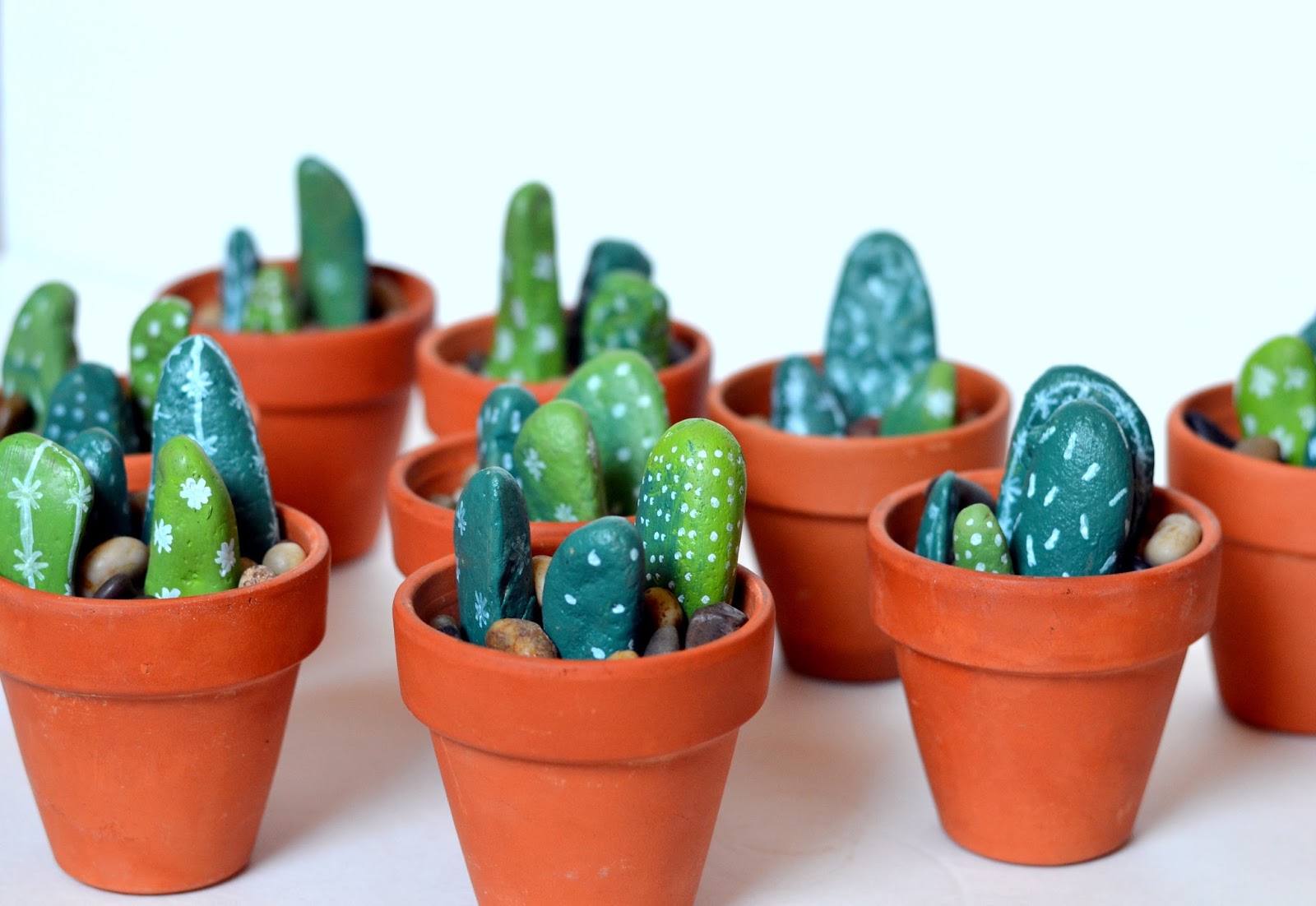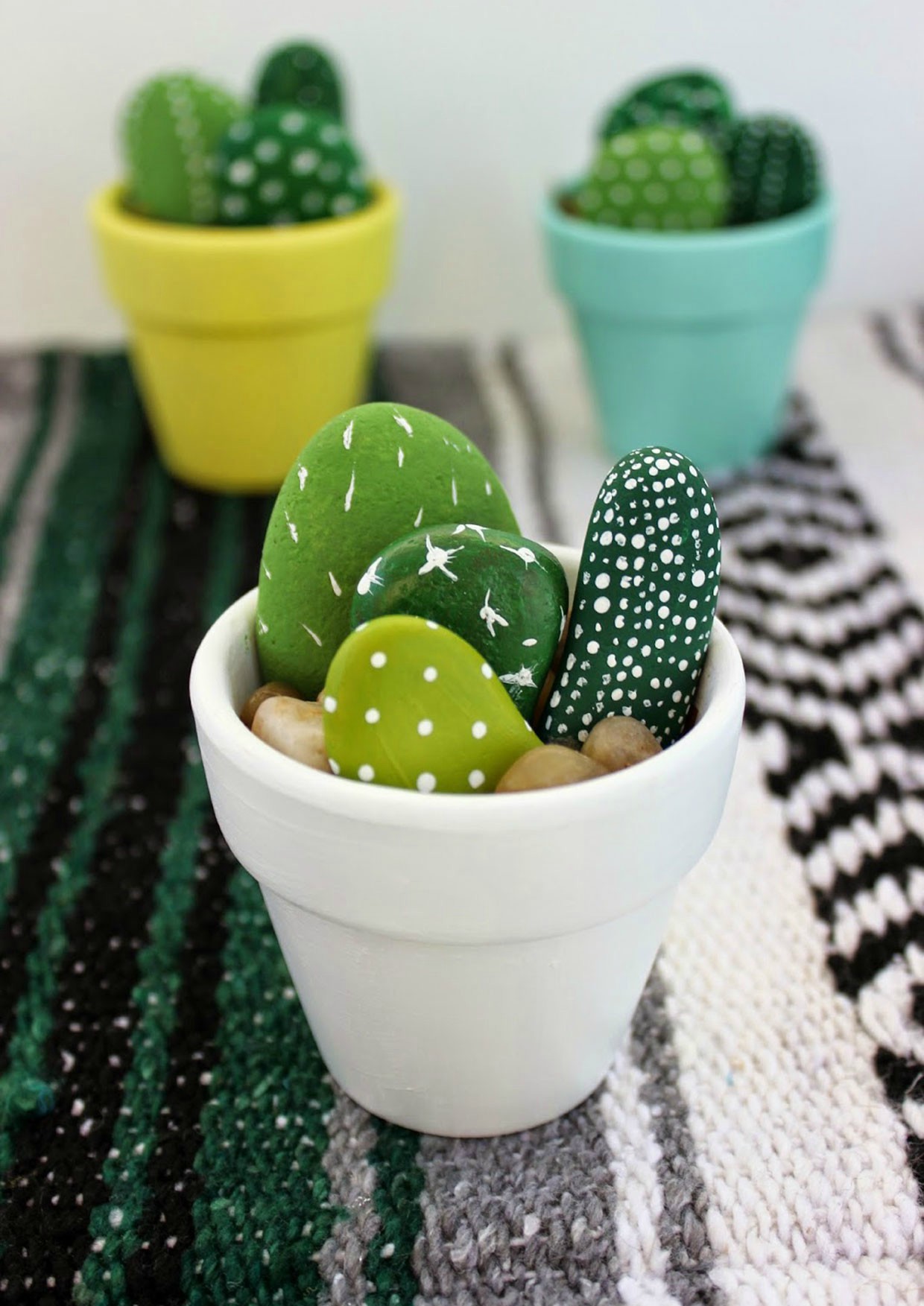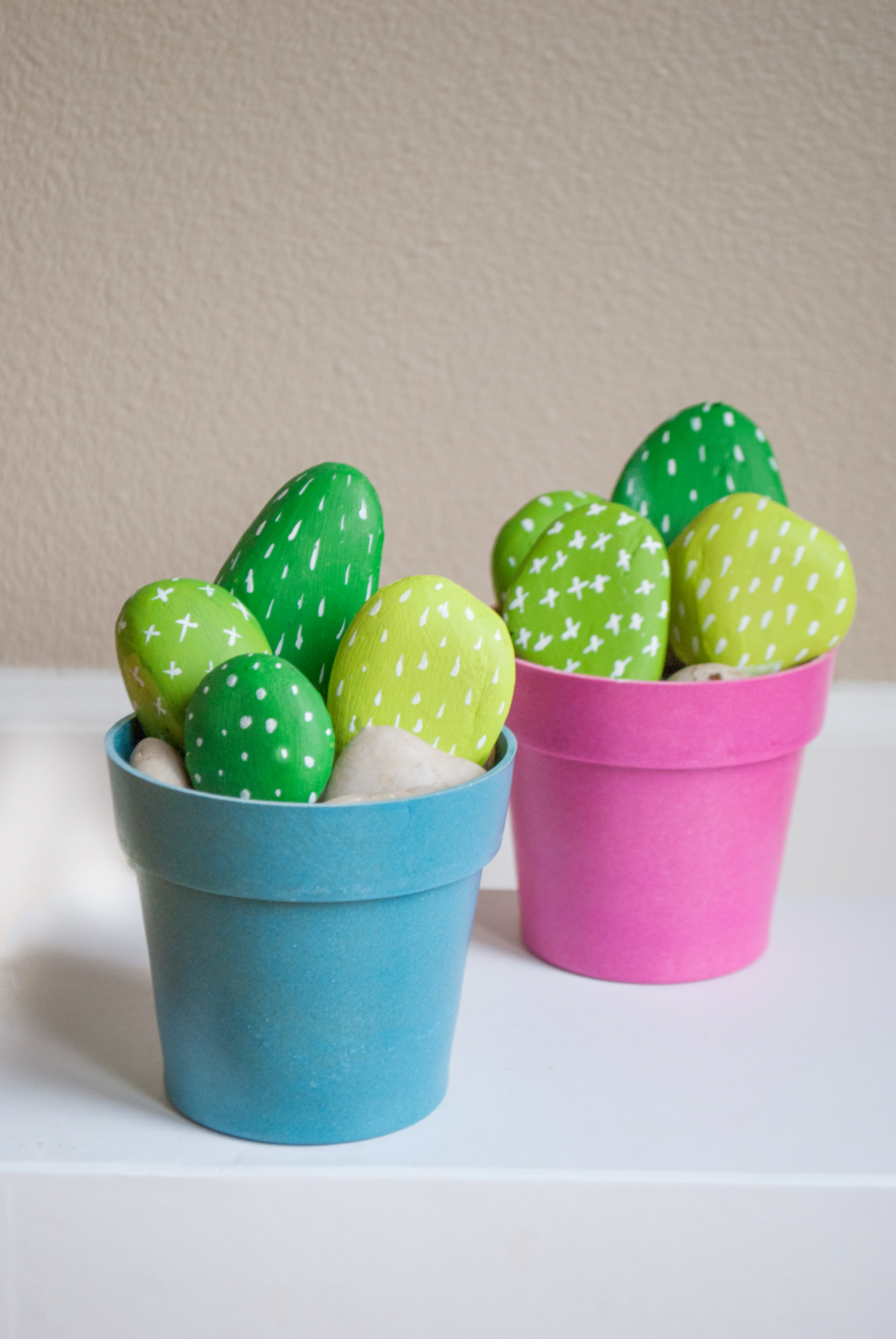 See more:
GREEN WALLS AND LIVING VERTICAL GARDENS THAT WILL CATCH YOUR ATTENTION