5. If you have a muffin stand but no muffins, try filling some cups with candy. Easy and cheap, but looks gorgeous at the same time.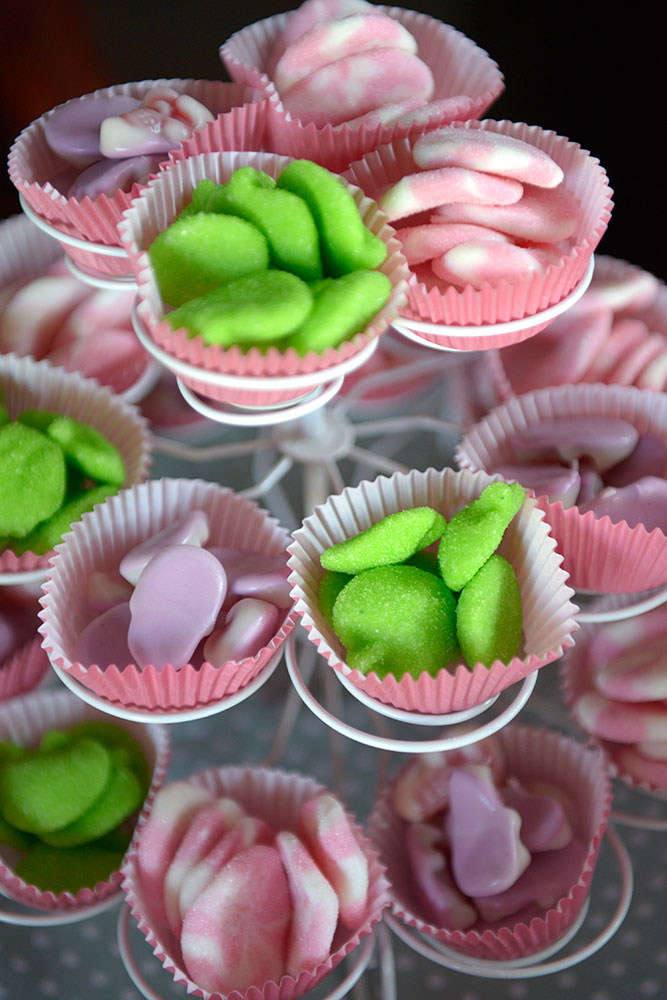 6. Name tags for drinks is a nice idea, in case someone lost track on his/hers.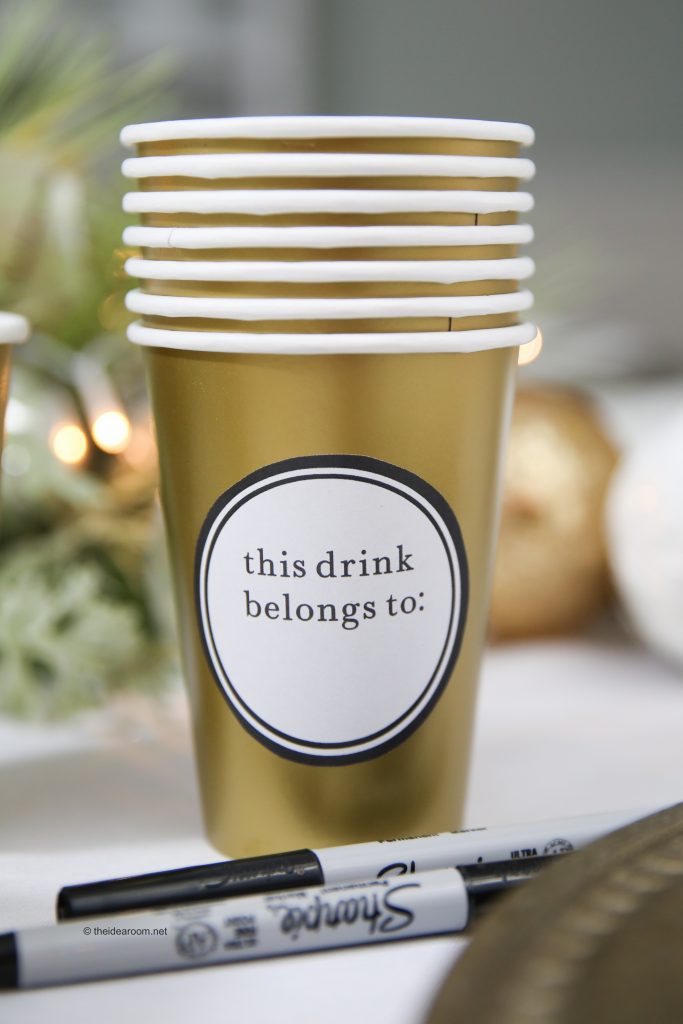 7. Having a donut bar seems like a pretty smart idea. Both kids and adults enjoy them so much, so this is definitely a go-to!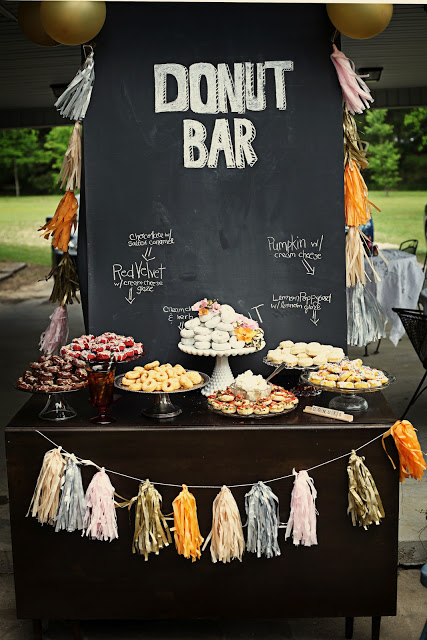 8. Champagne and cotton candy seems like a perfect combo. When you serve them this way, your guests will be amazed for sure.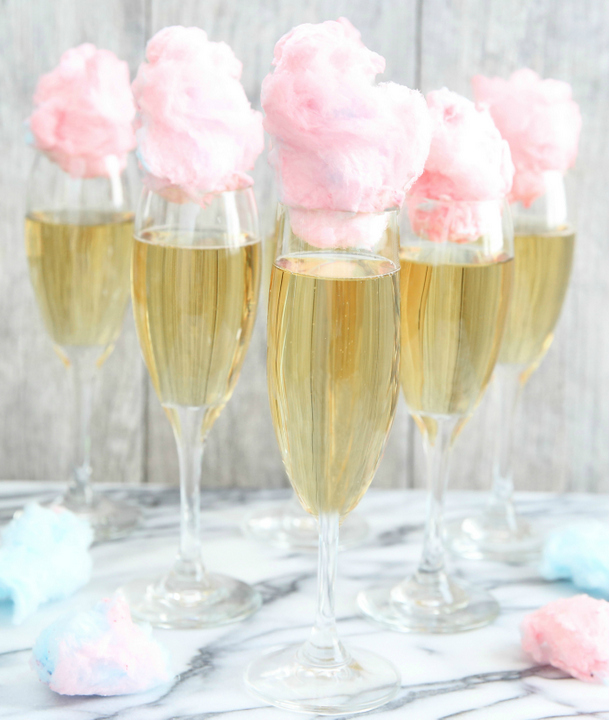 9. Serve your cupcakes in a glass full with candies. It will look so decorative, and everyone will be amazed! This is must-make from all these DIY Girl Party Ideas.